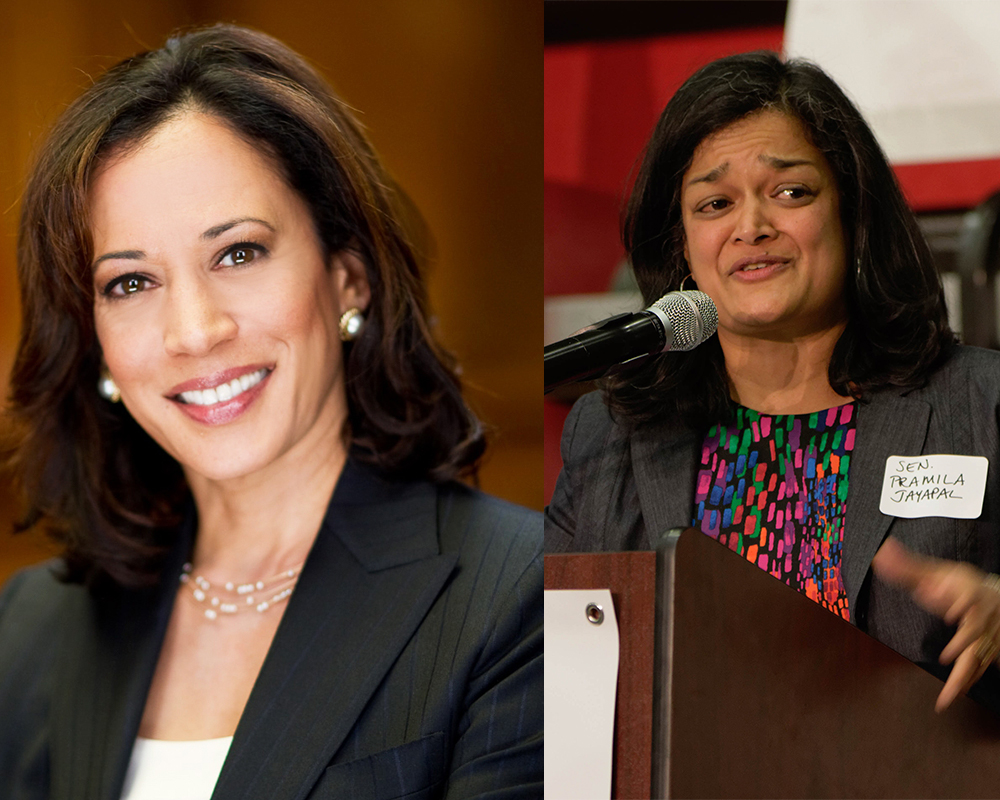 As we all let the election results sink in and continue the fight for change, equality and hope in this country, let's take a look at a small silver lining from two of the races in Congress: A House race in Washington, and a Senate race in California.
For the first time ever, we have a female Indian-American senator in Congress, thanks to Kamala Harris' landslide win over Republican candidate Loretta Sanchez. And in another first: We also have the first female Indian-American Representative in Pramila Jayapal.
So who are these two strong, brilliant, brown women, and how will they help fight for progress and a brighter future for our country (even in the face of a Trump presidency)?
Jayapal has a fascinating story. The newly elected representative was born in India and emigrated to the United States at 16. After witnessing the violence, hate and overall discrimination displayed following 9/11, Jayapal founded the human rights organization Hate Free Zone, which was later renamed and rebranded as OneAmerica. For all of her incredible work with this organization and many others, Jayapal was named a "Champion of Change" by The White House in 2013.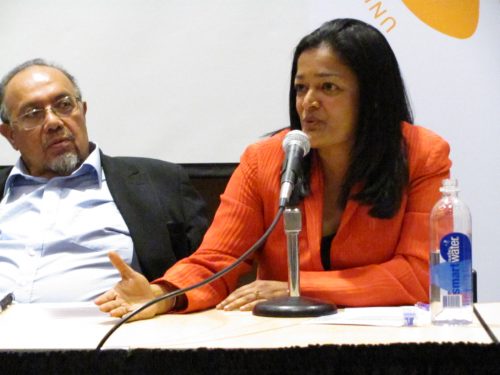 [Photo Credit: javacolleen/Flikr.com]
When she announced her bid for the Washington House seat, she was endorsed by several members of Congress including Senator Bernie Sanders and Senator Kirsten Gellibrand from New York. She also received endorsements from THE Gloria Steinem and several incredible organizations and institutions in this country, including Planned Parenthood and Democracy for America.
Then we have the incredible Kamala Harris. Harris is not only the first female Indian-American Senator, but she's also the second female African-American Senator (and the first from California) due to her mixed heritage. There was never any doubt that she would win, funnily enough, but what was really impressive about her victory against opponent Sanchez was just how large a margin it was.
Just minutes after the polls closed, the race was being called for Harris. Eventually, she won the vote in all but three of 58 counties in California, including her opponent's home county of Orange County. Harris ultimately won close to 63 percent of the vote in California.
Harris is no newcomer to fighting for change and public office. At just 52 years of age, Harris has already been the State Attorney General of California for six years, (a job she promises to continue with up until her first day in Congress). Before she began her state attorney general run, Harris was elected twice to the job of San Francisco's district attorney and was one of the leading members with her elected position to champion for the Black Lives Matter movement, and fighting for criminal justice reform and marriage equality.
As for people who have endorsed Harris, the list is extensive. From President Obama (as seen in the above ad) and Vice President Joe Biden, to high-profile Congress members like Elizabeth Warren, Cory Booker, Chuck Schumer and the woman whose seat she will be filling in January, Barbara Boxer.
The best part about Harris' win? Her potential to do so much more and soar to incredible heights. For one, she has already vowed to fight against Trump's more outwardly racist, xenophobic or overly hateful platform points. Harris has also been considered for positions in the government, even before her Senate win. Her name was on lists as a Supreme Court justice and even as vice president!
If Harris continues her epic and truly historic career, it could easily be possible to see Harris finally breaking the glass ceiling and be the first female President? CNN commentator and former member of the Obama administration, Van Jones gave Harris a shoutout as someone to watch, as the "future of the Democratic party" and other media outlets have floated her name as someone who could be on the presidential ticket.
Both women's records are remarkable. But the only way for someone like Harris to one-day hold the highest office in the land is for the public, and our elected officials, to be open-minded and ready for a woman, (and a woman of color!) to show they can run the country. As the popular vote for president showed us, most people already know women can and should lead.
[Featured image courtesy: Wikimedia Commons & Ronald Woan/Flikr.com] 
---
Born in Texas, went to college in Missouri and now living in New York City, Keertana Sastry has a unique perspective on being Indian in different parts of America. Keertana has been working as both an entertainment, culture and lifestyle reporter, as well as a casting assistant for the film and TV industry. She loves to infuse her Indian heritage into her work and life.