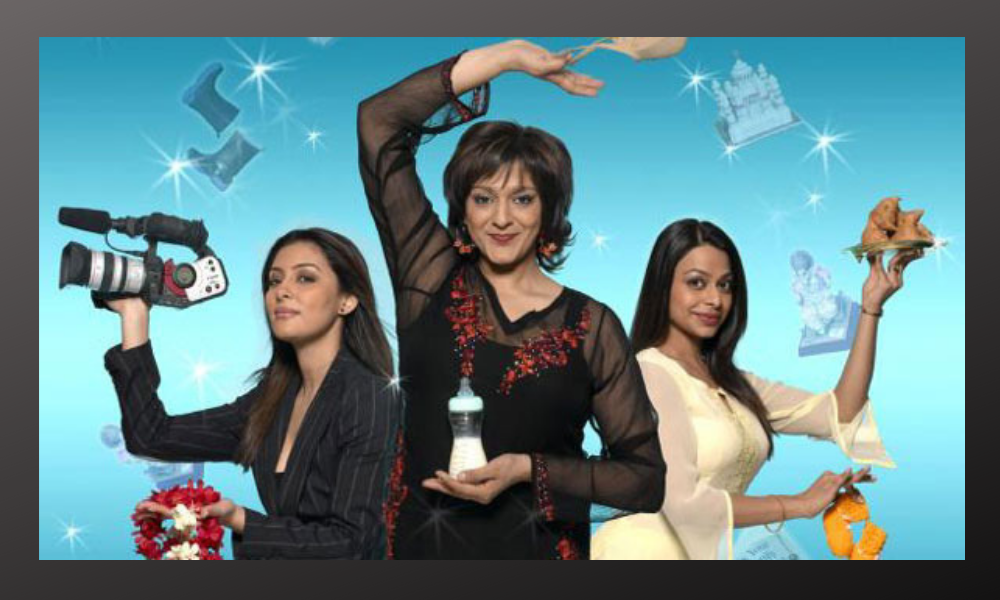 I rolled my eyes upwards in wonderment upon receiving an invitation by South Asian Sisters Speak (SASS) — a community platform bringing together young women of South Asian heritage — to their interpretation of one my all-time favourite novels, "Life Isn't all Ha Ha Hee" written by renowned British Asian writer-actor Meera Syal CBE.  Performed at London's Tara Arts Theatre  — an award-winning multicultural theatre known for bringing diversity to art and alongside Tara Arts artistic associate Anjali Mya Chadha and dramaturg Medhavi Patel — the audience were even graced with an appearance by Syal herself.
Published 20 years ago, Syal's novel was light years ahead of its time. Her words were gospel to my ears as the narrative followed the trials and tribulations of three British Asian young females — all of whom were walking different paths of their lives — yet coming together in sister solidarity. Thus began my understanding of what we often quote as the South Asian diaspora. 
Set in the late '90s, "Life Isn't all Ha Ha Hee Hee" described the journeys of newly-wed Chila, former lawyer-turned-housewife Sunita, and sassy and independent Tanja, who refused to fit into societal norms. Thrust into the depth of cultural expectations, the book was an awakening into intertwining friendship, loyalty and self-respect to find the courage to create their own contemporary choices.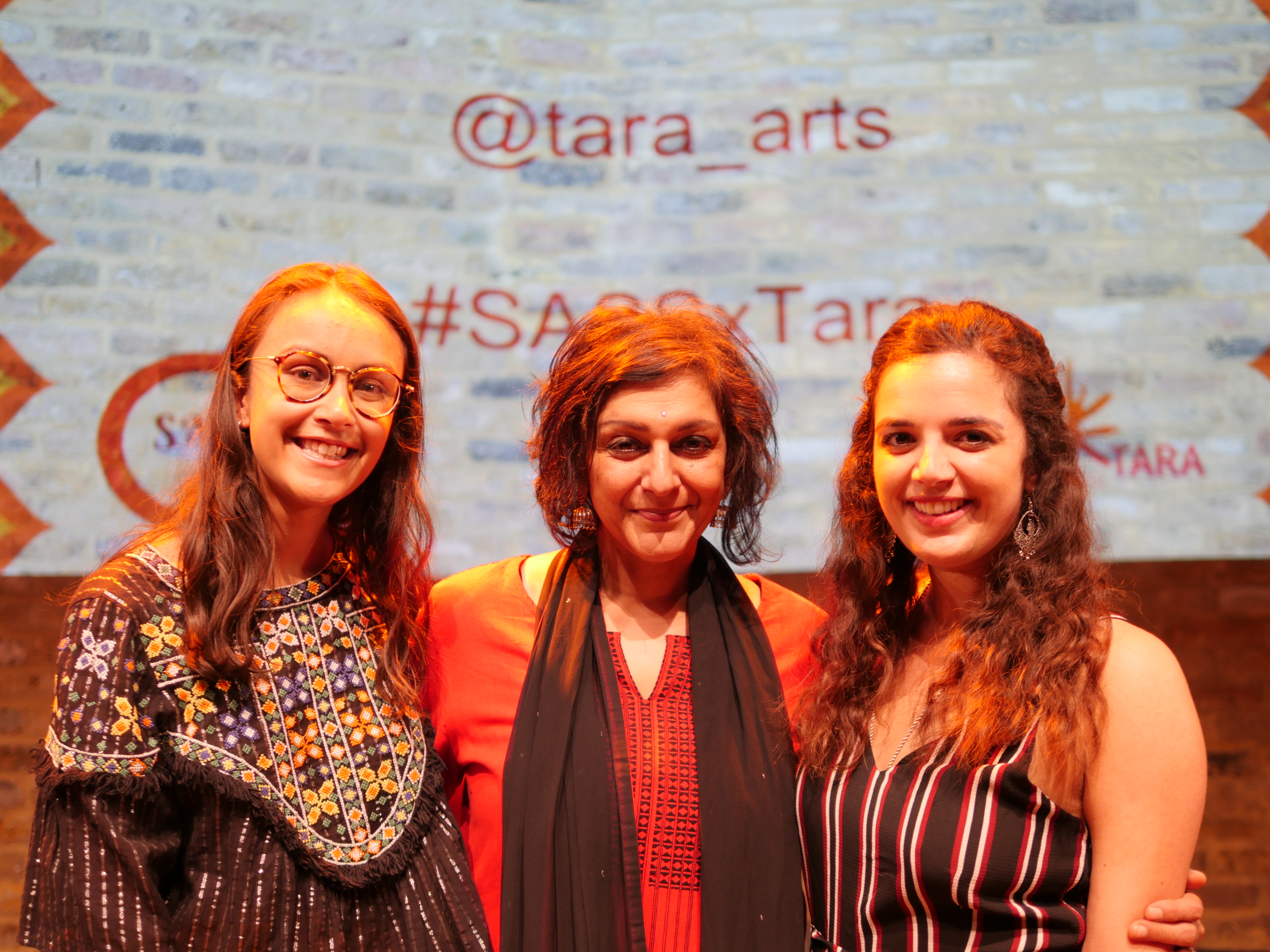 So I naively questioned, what do millennials know about the struggles South Asian women like me went through 20 years ago? Surely all of the answers to their troubles reside deeply in Instagram and Snapchat. We weren't blessed to have the digital world at our fingertips; we learnt things the hard way, void of new-age bloggers telling us otherwise. We fell, multiple times, and got up again and marched forward. Our battles to create our individuality gave rise to the now accessible platforms over the world wide web. 
The reality is, however, even today, the next generation is still walking that same path and facing the same struggles. In the form of individual monologues, each SASS participant spoke of personal experiences around identity, culture, friendship, relationships and womanhood — themes that sounded all too familiar and at times touched a raw nerve. 
With theatre being a new platform for many of these young women, the courage to share such personal insights in such an articulate manner was something my then 25-year-old self probably would not have been able to deliver. The brashness and aggression that some of my generation often projected as a sign of rebellion had been replaced with these young women creating safe spaces for others to share cross-cultural dilemmas — which even Syal was impressed by. I spoke to SASS to understand the motive behind this production.
Tell us more about South Asian Sisters Speak.
South Asian Sisters Speak (SASS) is a community platform and safe space created to connect and empower South Asian women in the UK and allow them to share their experiences. It was founded in 2016 by Sheetal Mistry and Shirin Shah, who met after being connected through their blogs which discussed their own experiences of being South Asian women. In the past couple of years SASS has held 2 sold-out panel events centred around South Asian female identity in both London and Leicester, been featured on BBC Asian Network and BBC Radio London, and launched their flagship project the 'Brown Girls' Book Club' – using South Asian female literature to celebrate female authors as well as provide a catalyst for discussion surrounding wider issues in the community.
https://www.instagram.com/p/BzlrG6YgSIe/
Why was "Life Isn't All Ha Ha Hee Hee" chosen?
We were talking to BBC Asian Network's Nihal on the radio a few months ago, and he recommended the book to us. The book centres around three South Asian women growing up in East London and how they navigate culture, identity, relationships, jobs – all issues and experiences we discuss and are relevant to what SASS do. 2019 marks 20 years since the book was first published and we wanted to explore the South Asian female experience and see how much has changed or stayed the same in that time.
https://www.instagram.com/p/Bxnbp71nlLz/
How did the monologues form? 
The workshops were delivered by Anjali Chadha, actress and dramaturg from Tara Arts, who worked with the women to help develop their writing skills and their creativity and assisted by Medhavi Patel. The participants were all inspired by a character, theme or plotline in the book and used these as a starting point. For many of the participants, it was their first time writing and/or performing and the team was so supportive and inspiring to one another.
What parallels do you feel exist with Syal's story and what millennials experience?
While reading the book, and discussing the themes during the event itself, we realised that actually not as much has changed regarding the South Asian female experience in the last 20 years as we would have liked. So many of us still feel that sense of 'confusion' or 'struggle' surrounding our identity and how we want to live our life – with regards to fitting the expectations of our family and our culture versus living the lives we want to lead. The book is still incredibly relevant and relatable, and many of the older women in the room resonated with the stories we were sharing. It is both powerful and disappointing that the South Asian female experience has not changed as much as it could have over the generations, but it is why communities like SASS are so important in bringing people together and helping to empower conversational change.
Find out more about South Asian Sisters Speak here.