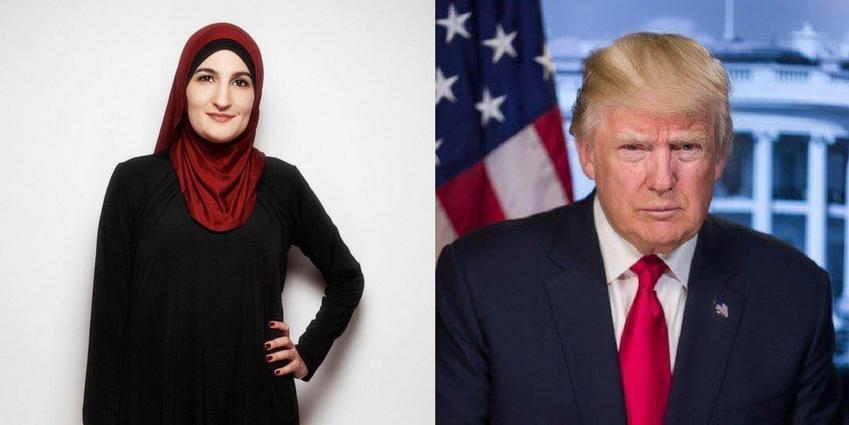 by Rucha Desai – Follow @browngirlmag
On January 30, the Council on American-Islamic Relations filed a federal lawsuit alleging President Trump's executive order on immigration violates the Constitution and the Administrative Procedure Act.
Led by Linda Sarsour, a Palestinian-American activist from Brooklyn and the executive director of the Arab American Association of New York, the class comprises civil rights attorneys, local politicians, nonprofit directors, religious leaders, and students. Sarsour commits to this resistance with a particularly unwavering resolve. Since helping to organize one of the largest marches Washington, D.C. has ever seen, she has been threatened and labeled a terrorist, giving rise to the enraged social media campaign, #IMarchwithLinda. Rather than hiding, she has proudly lent her name to this case, recognizing "the stories that we are defending in this lawsuit are a lot more important than my name, but [it is important to be] able to put a public face as an American Muslim on this lawsuit."
The Sarsour v. Trump complaint illuminates the plight of immigrants – documented and undocumented – after the implementation of this new order, in describing plaintiffs like "John Doe No. 2," an F-1/Student visa holder who is prevented from pursuing U.S. citizenship or from traveling outside the country, and "John Doe No. 4," an asylee who cannot renew his work authorization and is prevented from leaving the United States, or else be forced to return to Syria and face torture or execution. The complaint also illustrates the implications of the order on American citizens, like "John Doe No. 6," a Muslim American whose petition for his pregnant wife will now be denied.
In stirring, unapologetic language, the complaint seeks to expose the animus motivating the order, which the Sarsour complaint exclusively refers to as the "Muslim Exclusion Order." The Council on American-Islamic Relations documents statements and promises made during President Trump's campaign to demonstrate a pattern of bigotry and hatred, in an effort to prove that the "Muslim Exclusion Order is the legal manifestation of those bigoted views." For example, plaintiffs explained that around July 24, 2016, President Trump disclosed that the neutral language [used to describe his immigration policy] was simply a veneer intended to subdue the public controversy generated by his discrimination plan.
To that end, in an interview on NBC, Defendant Trump stated the following: "People were so upset when I used the word Muslim. Oh, you can't use the word Muslim…And I'm OK with that because I'm talking territory instead of Muslim."
Plaintiffs proceed to enumerate other statements to argue that the facially neutral language of the order is a pretext.
The Council on American-Islamic Relations argues that the executive order creates a preference for religion by "treat[ing] Islam on less than equal terms with other religious and non-religious groups," in violation of the Establishment Clause of the Constitution.
Further, plaintiffs allege the order violates their First Amendment right to free exercise of religion "by discriminating against them based on their religious beliefs and substantially burdening their right to freely exercise their religious faith." The order is also alleged to violate the Equal Protection Clause of the Fifth Amendment. Finally, plaintiffs argue that the order should be set aside as unlawful pursuant to the Administrative Procedure Act, for it is arbitrary and capricious, shock[s] the conscience, violate[s] the decencies of civilized conduct, [is] so brutal and offensive that they do not comport with the traditional ideas of fair play and decency, lack[s] even a rational relationship to any legitimate government interest, and [has] substantially burdened and unduly deprived Plaintiffs."
Plaintiffs request a declaratory and injunctive relief, in addition to attorneys' fees and any other appropriate relief.
In an act of fierce patriotism, Sarsour and similarly situated citizens, immigrants, and their families force President Trump and his administration to truly espouse the American values they purport to represent.
---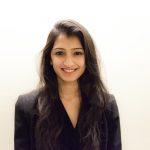 Rucha Desai is a recent graduate of NYU School of Law. She enjoys writing, hula-hooping, choreographing dances with her little sister, and watching the "West Wing" with her husband. She has lived in NYC for almost a decade and is still constantly surprised by its many secrets and new adventures.