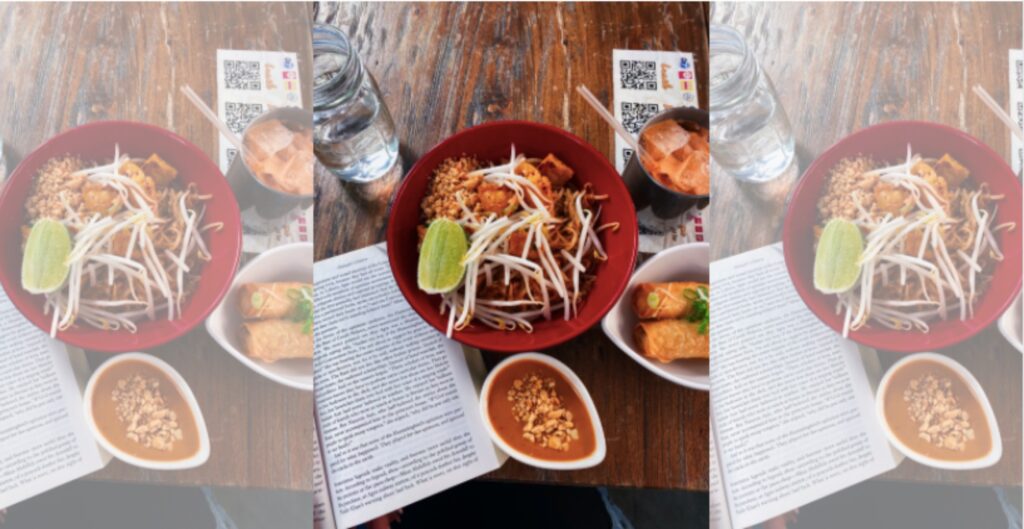 The day after I turned 18, I unlocked the world of online dating. Tinder found a home in my phone and right and left swipes became vocabulary for romance. Like almost everyone I know, my college lifestyle was centered around courtship. But I didn't feel safest or most loved with the revolving door of men. Love has imparted itself onto me most in forms beyond romantic.
1. Media
I spend an absurd amount of time indulging in South Asian centered books, music, movies and TV — all because it invokes a love of my birth land and ancestors. Farida Khanum's "Dil Jalane Ki Baat Kartey Ho" will forever tug at my heartstrings, but go pick your favorite from my playlists — guaranteed to put you in your feels. Faiz Ahmed Faiz may be talking about revolution, but his poems read as though addressed to a secret lover. "Mismatched," set in Jaipur, aka the Paris of my dreams, is a quirky, easy romantic watch with a great soundtrack based on the South Asian diasporia's favorite book "When Dimple Met Rishi". 
2. My Body
My relationship with my body goes beyond what it looks like. My body has supported me through good and poor health, overwhelming life transitions, and though ever-changing, has never and will never leave my side. I love my body and it loves me back when I happy dance. Every Sunday, I'll dance with Drasti Mody in her Bharatanatyam intensives, but also love frolicking around campus with mid-2000s Bollywood music blaring in my ears. 
3. Friendships.
Especially female friendships. I can without a doubt say that I have the best friends who make me feel the most loved and valued for being authentically myself.  But the most beautiful thing about friendship is that it can bloom unexpectedly and deeply sustain you. For a euphoric reminder of beautiful, fulfilling, unexpected friendship, check out "The Last Color," a heart moving friendship between a widow and untouchable girl that literally changed the world and brought color. 
4. Revolution.
They say sex is cool and stuff, but inciting revolution is even hotter. I can confirm. Spend this Valentine's Day educating yourself on what's happening in India with the farmer's protest and mobilize, spread awareness and donate. Check out Kavita's article "Farmers in India are Protesting and Here's Why" for a breakdown of what's happening and ways to support. 
5. Parent Something
Most love centered relationships we have tend to be two-way streets. Both people love each other. My plants taught me how to practice one-sided love and the beauty of unabashedly devoting myself to something — regardless of reciprocity. I'm the proud mom of Stella-Noor, Jannah and Rooh. I wish them good morning every day and tell them about my day. It feels so good to know I can create love and give it without expectation. 
6. Butterflies
Though a fleeting feeling, I'm enamored by butterflies. Tingling from excitement and the good that's to come, butterflies are a big dose of love fit into a tiny moment of time. A unique love that's highly connected to the physical. 
7. Cherish The One Who Loves You Most
Sometimes, love feels conditional. Find the person who without fear loves you and expresses it to you. My grandma is the person who loves me most on this planet. She lives seas away from me, we've barely known each other and have barely spent much time with each other, but I love her and she loves me. What I wouldn't give to see myself through the lens my grandma does me. She believes I can touch the stars and that I deserve so much love; it's convinced me to not settle for anything less. 
8. Romance Yourself
Honestly, I don't know how people go without treating and taking care of themselves. From taking myself out on a date to buying myself the most elaborate presents to scheduling daily naps, I spoil myself. Your relationship with yourself is the longest relationship you'll ever have. Time to invest and get to know yourself. Pictured at the top of this post: me on a date with myself eating my favorite meal while reading Salman Rushdie's "Midnight Children".
Relish that love doesn't just exist in romantic forms. In fact, the other forms have filled my cup more, are everlasting and set me up to be a whole person with a whole life when I do enter a long-term romantic partnership. 
And if you have a special someone this Valentine's Day, still take yourself out on a date.