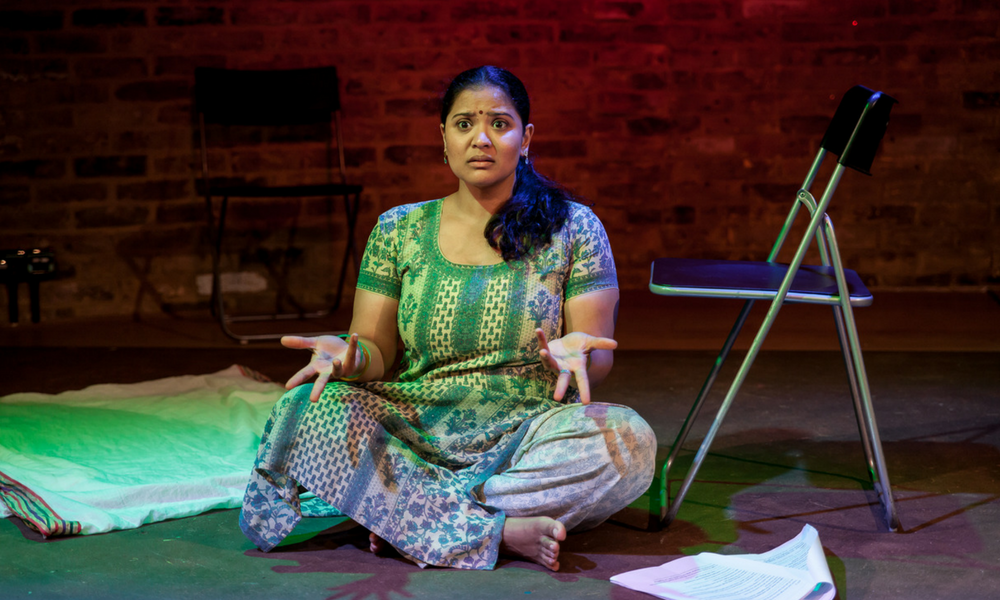 It's often been said that a way to a man's heart is through his stomach. Being a woman of South Asian descent, however, I firmly believe that there is no bigger love for a desi woman than that of her mother's soul-infused culinary delights, and actor-writer Anjali Mya Chadha's theatrical offering "Food For Thought" reflected precisely that! In partnership with Tara Arts, supporting South Asian arts for more than 40 years, "Food for Thought" is a combination of four solo performances, including Brown Girl Magazine's very own Rema Chandran, each of whom gave a monologue interweaving the theme of food with empowerment.
The performance opens up with Medhavi Patel's "Life's Flavour" — the journey of a girl from a small town in India, whose love for life and food changes as she becomes a woman, wife, mother and more. Patel cleverly displays the expectation of sufficient marital preparation early on by the number of chappatis she can whip out in seconds, but also the reality of self-censorship women often uphold, as the voice of her mother reminds her,
Eat all you want now while you can in your parents' home, who knows how much you will be fed at your husband's home?
Bushra Laskar's "Rice from My Mother's Hand" is based on the true story of Indian activist Irom Sharmila, and follows the journey of a woman taking on the might of the Indian army through the sacrificial rite of fasting. Yet this method, still very much prevalent amongst women of ethnic origins, is almost dismissable once a woman has attained all that she needs — the love of a man of course!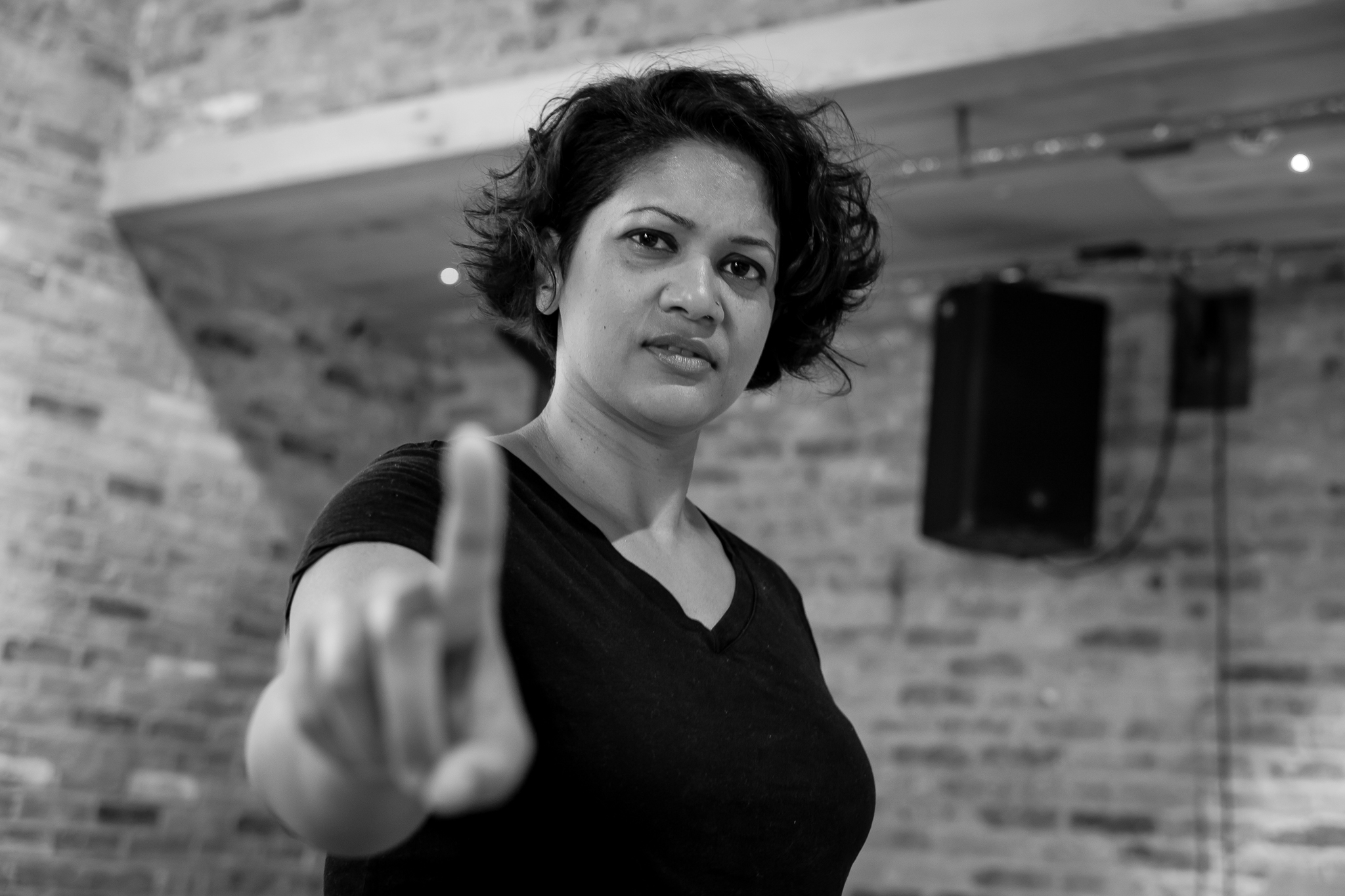 Gita Gupta's "Feed Me Your Love" beautifully encapsulates the mother-daughter bond through their mutual love of food, strengthened even further as the tables turn on their relationship. Gupta reminds us that our constant comparisons of how our cooking can't match that of our mothers is actually a silent acknowledgement of the infinite love a mother has for her child in the form of her tarkaa daal!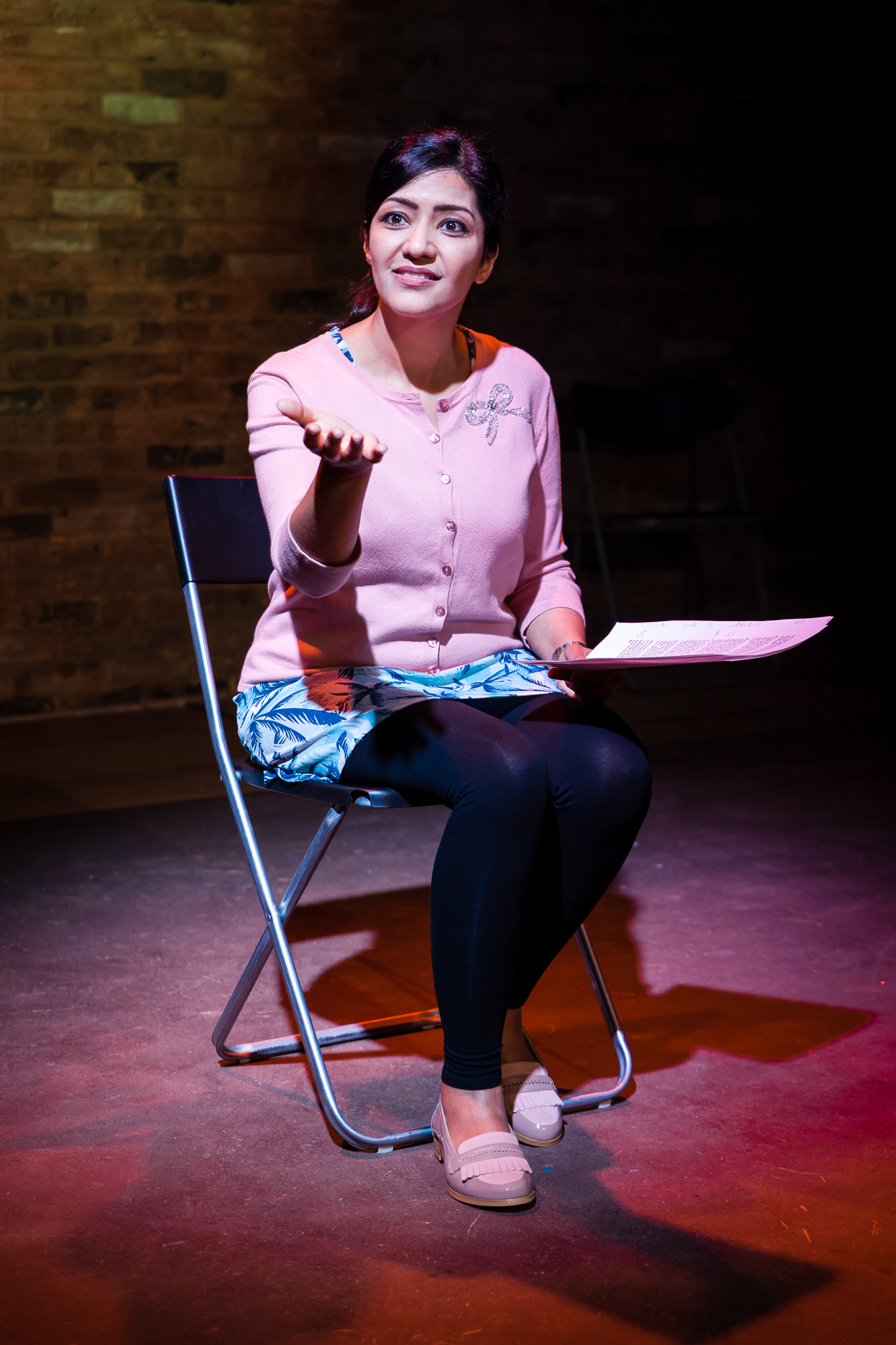 "Where Lovers Meat" is Rema Chandran's story of a self-confessed dating disaster who can't live without meat, and what happens when she meets strict vegetarian Jai.
Meat was the other person in our relationship!
Chandran hilariously illustrates the lengths of indulging in her guilty pleasure to try and impress her Mister-Could-Be-Right, leaving the audience to wonder if the same would be expected from a man if the situation was reversed. Or does the female gender naturally succumb to limiting her desires (including that of food) in the name of love? Chandran says,
I guess not enough had been said about this topic, from a subcontinent perspective. And it's such a broad subject that is open to so many different interpretations. In the play, we saw personal and inspirational stories — all tied around a topic that, sometimes we lucky ones living in the wealthier parts of the world, tend to take for granted. I also knew this was my chance to share my own encounter — my own relationship with food, with an audience, to see if there were others out there who felt like me.
So what was producer Chadha's inspiration behind creating this piece of work? She tells Brown Girl Magazine,
Food is a major part of human life. It's something we consume every day, multiple times a day. Everyone has a story about food or a memory related to food. It's a subject that is as universal as it gets, but also as individual as it gets. The stories we told was a testament to that. I'm so proud of Medhavi, Gita, Rema and Bushra. They worked really hard and delivered superb pieces with superb performances. Tara Arts and Jatinder Verma MBE (one of the founders) were so supportive. We couldn't have achieved "Food for Thought"  without them.