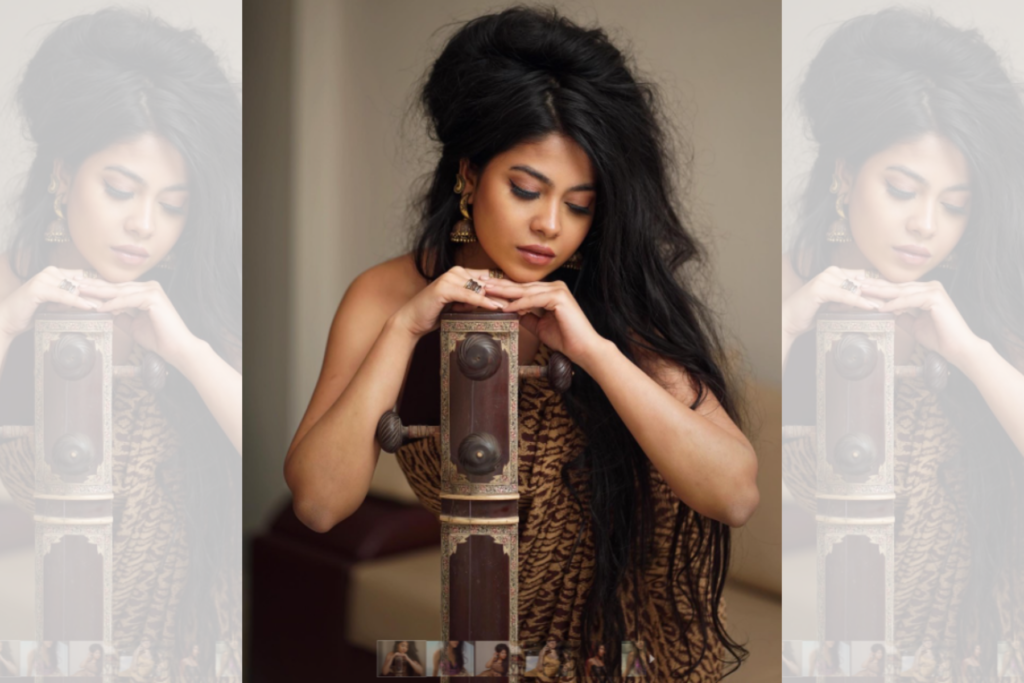 From making YouTube covers in her bedroom to collaborating with producers around the world, Xefer pushes the limits of what is possible. As Xefer says, "It's not easy being a brown girl from Bangladesh. I hope more individuals choose to follow their passions by looking at my journey." She is an artist who continues to grow by experimenting and exploring different sounds but ultimately sticks to the core of who she is.
We started at the beginning of Xefer's journey around how she started dropping covers of popular songs by artists such as Adele, Michael Jackson, Imagine Dragons and more on YouTube. Xefer provided insight into what it was like at the start of her musical journey.
I am all self-taught as I didn't have a proper musical background. My ears are my teachers, so it was quite a learning process for me. I didn't know anyone in the music industry in terms of labels or producers. I was just a random girl sitting at home discovering new music online.

I couldn't find any individual who was Bangladeshi doing music on YouTube in Bangladesh at that time. I used to be a songwriter from the very beginning, but I was never confident to show it publicly. I went ahead and did some covers instead.
In 2014 and 2015 Xefer's career grew more as individuals all over the world started noticing her music on YouTube. Xefer recounts a time of when she started working with a producer for the first time.
While I was working in Bangladesh, I found a producer by the name of Nagib Hawk who was in Atlanta at that time. I reached out to him over social media and he liked my stuff. From there we started working together and that's how my album was created.
Xefer worked long and hard hours often staying wide awake at all hours of the night to work with producers due to the different time zones. Her other producers would often fly to Bangladesh for sessions around the writing and recording process as well as work on music videos.
Xefer continued to talk me through the criticism, critique and commentary she would receive due to her aesthetic style and music.
Being a girl in Bangladesh and not taking a traditional route put me in line to face a lot of criticism. I had to learn early on how to have thick skin. I would receive many comments because of my fashion sense, my hair and my music. I was never really bothered by it as my family is very open-minded and supportive and this made me more comfortable in my own skin. I would even go as far as re-sharing some of the memes I saw posted by trolls. Some of them were pretty funny.
I continued my conversation with Xefer talking about what it felt like to be cited as Bangladesh's first YouTube Star.
The most popular YouTuber in Bangladesh once said that Xefer was the first YouTuber. I never had any plans to be the first. It just naturally happened as I just used YouTube as a platform to share my music.
We moved our conversation forward by talking about Xefer's first album "Uncaged." Xefer elaborated on the meaning and significance behind her album.
"Uncaged" came out when I was really young. I barely understood how things worked and my producer helped me and guided me throughout the entire process. The meaning behind "Uncaged" is very personal as it shows that I unleashed myself from a lot of things, came out the other side and am now doing my own thing. It's similar to a journal where I write about myself and the important things that reflect who I am today.
Xefer continued to talk me through the challenges she faced with the album. She wasn't completely sure how individuals would react to this album as it was deeply personal and came to light with a very honest approach. She provided more insight around her thoughts and feelings around the album as well as the meanings behind some of the tracks.
It's very challenging in Bangladesh to come up with an album [that] is 80% English.
All of my songs are deeply personal but one that comes to mind is a track called "Somebody," which is about my dad. "Lone Wolf" is also a special song to me, as well as "Blind," which not many people know about. "Blind" is one which is very personal to me and I'm actually planning to do a music video of [it] after all these years.
Xefer has worked on many experimental projects throughout her career. One that comes to mind is a collaboration with the group Arekta Rock Band on a song called "Ojana." Xefer walks me through the process of creating this passion project.
We discussed the song together, wrote together and made the music video together. I really enjoy making music like this as it speaks to my soul. Overall these are the type of collaborations I enjoy the most.
We switched gears by talking about creative projects Xefer is a part of outside of music and how these creative pursuits influence her music. Xefer provided more context into what she enjoys working on outside of music.
I have partnered with different makeup brands and fashion brands. I love to evolve fashion-wise and experiment with new looks, which also helps me experiment with my music. When it comes to my music videos, I am heavily involved with all aspects of the shoot. What I wear, how the shots look, the planning behind it, the story set, the production house who works with me and pretty much everything that involves my music videos.

I am also into dancing, but nobody sees it. Nobody has any clue yet.
Xefer hopes to keep an open mind and to continue to experiment more with her music. Her goal is to see how many more layers of her creative side she can uncover as she continues to build her musical career. During the height of the COVID-19 pandemic, Xefer collaborated with many artists across the board and took advantage of the extra time by experimenting with her music. She hopes that more individuals are inspired by her journey and take on creative pursuits.