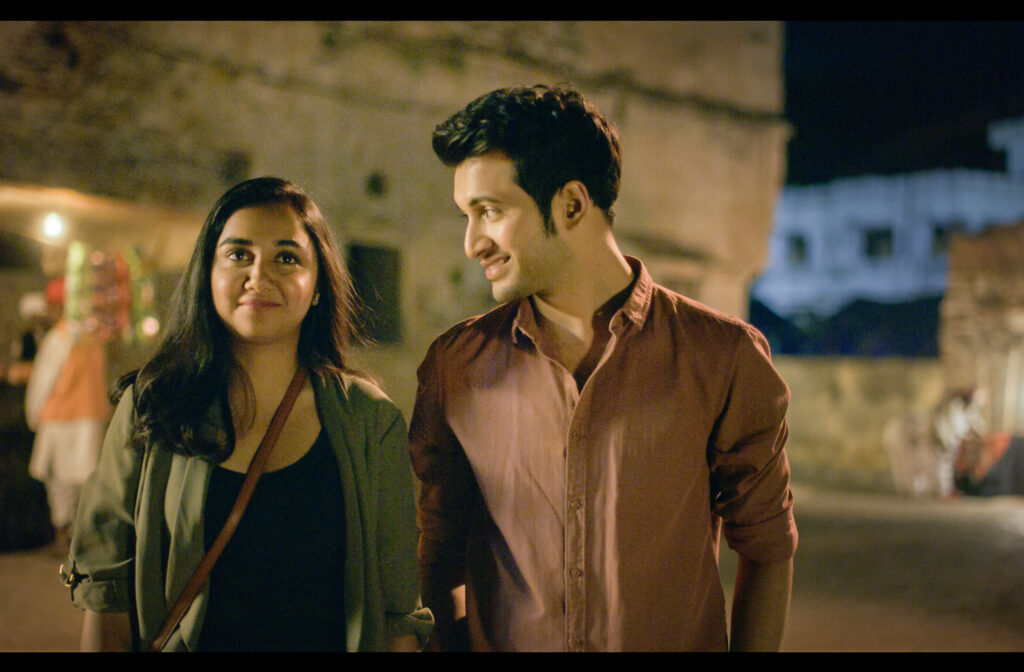 Rainy days. A steaming cup of chai. And a good ol' Bollywood film. Those were some of my favorite times growing up. Watching old classics always brings a smile to my face, but there are times when I, like most of us, crave something modern, fresh, and exciting. Nowadays, viewers users often favor shows over movies, and it was only so long before South Asia entered the ring. With the critical acclaim of exciting thrillers such as "Delhi Crime" and "Sacred Games" (which are amazing), one can't help but wonder: can a show bring something else to the table, but still capture that old Bollywood charm in a modern format?
"Mismatched," the Netflix India show based on "When Dimple Meets Rishi" by Sandhya Menon, feels that way. The show – which premiered in late 2020 and has now been renewed for a second season – embodies all of those classic themes of love, family, and friendship, but with a modern twist. If you haven't seen the series, it starts off with a familiar premise: a lovesick boy falls in love at first sight and tries to get a girl to notice. Only this time, the narrative highlights the girl's own internal conflicts, like wanting to go against her parent's wishes of getting married and focusing on her education instead.
This may not sound groundbreaking, but "Mismatched" subtly removes some of the common stereotypes in the South Asian film industry, especially regarding women. As more films cast women with strong goals as protagonists, "Mismatched" goes above and beyond. Dimple isn't different, or an outsider in any way. She has the same love for her desired profession, coding, as the other girls in the summer course. Unlike films like "Hasee Toh Phasee" which portrays the "intelligent girl" as strange and outlandish, "Mismatched" proclaims that being passionate about your career isn't rare or abnormal for women.
Rishi, on the other hand, only has one thing on his mind: marriage. At the age of 18, when most teens are still figuring out what to do with their lives, Rishi knows he wants Dimple to be his wife. After being paired with her on a matrimony website (Dimple has no knowledge that she was even put up on the site), he sets out to meet his one true love for the first time. But he soon realizes that his goals are proving to be much more difficult than anticipated. In many films, like "Hum Apke Hai Kaun", the "happily ever after" ending eliminates any problem in sight. While this can make for a feel-good experience, real-life obviously doesn't work like that. "Mismatched" doesn't shy away from the messy truth, and, spoiler, the season finale proves just that: Dimple and Rishi go their separate ways.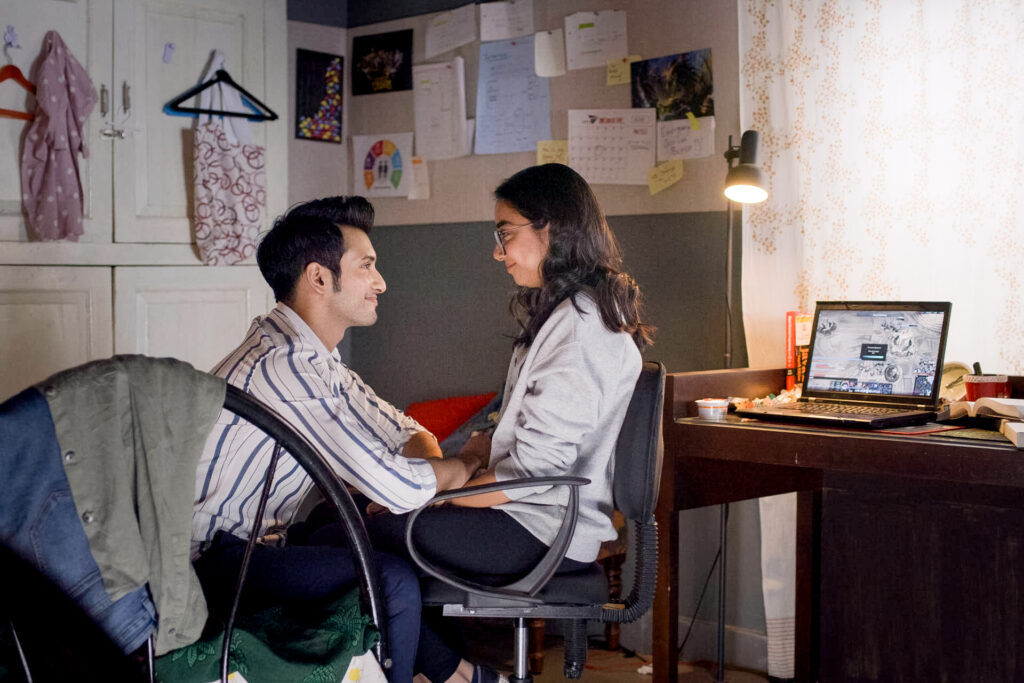 While this itself makes for enticing television, the side characters not-so-subtly break even more common South Asian movie and television tropes. Rishi's best friend, Nimrata, is a lesbian. Moreover, the way viewers find out isn't unnecessarily made into a big deal. In a very matter-of-fact way, Nimrata simply tells Rishi who she has a crush on. Rishi, instead of being surprised by her feelings, celebrates this because she hasn't liked someone in a while. Mainstream South Asian media severely lacks in LGBTQ representation with only two blockbuster films, "Shubh Mangal Zyada Savdhan" and "Ek Ladki Ko Dekha Toh Aisa Laga" which are about adults. "Mismatched" brings these issues to the forefront for teenagers, allowing them to have their own complex and valid feelings about love. They don't have to wait until marriage to find someone but instead can explore their options and figure out for themselves who they want to be with.
The show also does a great job of dealing with class conflicts. The general assumption about all of the students is that everyone taking the summer course has enough money to afford it and that it was paid for by their parents. Even though there is definitely an "elite" group of students, viewers are given the impression that most of them are still somewhat well-off. However, that is when we are introduced to Celina, who has to work in order to afford the camp. She keeps this from most people, even from Dimple, with who she is sharing a room. She begins to hang out with people who are far wealthier than her to further ensure that no one actually knows her real status. Oftentimes, in Bollywood films such as "Khabie Khushi Khabi Ghum", the girl is from a poor family who is portrayed as seeking wealth and higher social standing through marriage. "Mismatched" subverts this by showing Celina as a powerful, hardworking woman with the strong desire to make it own her own. Leather jackets, purple hair, and a motorcycle— Celina is a strong, badass female more than willing to work for herself.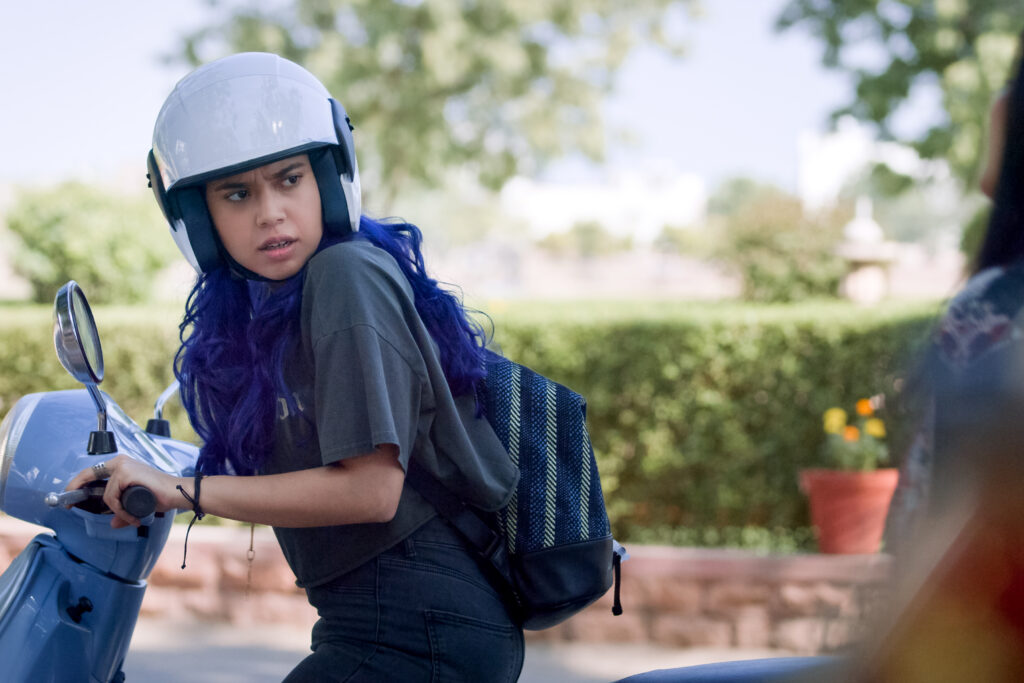 Speaking of strong women, we also have Zeenat, a widowed housewife, who decides to take the summer course despite it being filled with unsympathetic teenagers. She carries what she felt when she was married: feelings of inadequacy and inferiority. As she befriends Dimple and her teacher, she learns that she is much more capable than she thinks. She breaks the common ideology that you can't start over after a certain age. Knowledge knows no limits, especially when it comes to age, and Zeenat proves just that.
"Mismatched" doesn't stop there, further touching on promiscuity, disability, privilege, and belonging, all of which are depicted as normal aspects of life to struggle with. I am often dissatisfied with the ways shows tend to one-dimensionally write teenagers.  Often, they are entirely described by one characteristic or its opposite: promiscuous or prudish, shy or outgoing, ambitious or carefree. This especially proves itself in the perceptions the South Asian community has about teenagers especially women, where being promiscuous is seen as completely shameful, but the privilege is perfectly acceptable.
There is a lot that needs to be changed, but I would argue that it all starts with how teenagers and young adults are represented. We are multifaceted beings: we are shy, but we also want to casually date. We want romance, but we also have ambition. None of these things should be considered mutually exclusive. In reality, human beings are far more complex, no matter where in the world you are.
"Mismatched" is modern, but it doesn't lack heartfelt emotions. It isn't cold towards its characters but rather treats them as they should be treated, as if they aren't just fictional. It's authentic, raw, and shows the intricacies that come with being young and confused. The show is perfect for a rainy day, and a good one to catch up on now before the second season premieres! It recreates those classic feelings from a Bollywood film while pushing the boundaries of what we know as South Asian media.