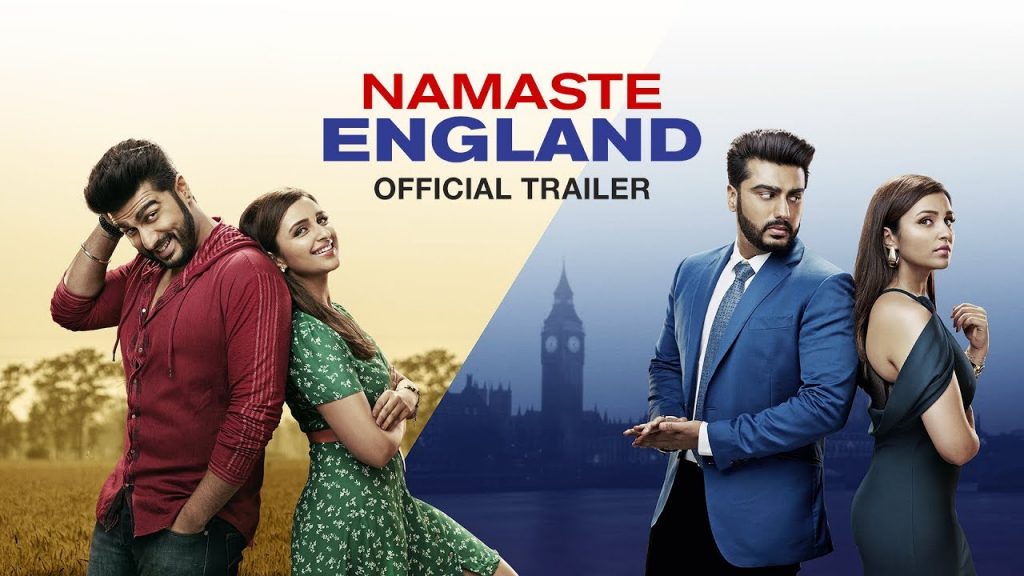 I'm not even going to lie to you, I love Arjun Kapoor. I know that's considered something of a hot take in these parts, but I love that man to bits – he's funny, he's hot, he's smart (don't come for me), and above all, he's kind. But that's enough of me waxing poetic about my future husband, for more of that, you can just follow me on Twitter. My love for him only amplified after the trailer of "Namaste England."
This past week, Arjun and Parineeti Chopra dropped the trailer of their next release on Youtube. In just 24 hours, the trailer itself has crossed 14 million views and attracted a lot of comments beneath it. Once you've weeded out the usual comments about how Kapoor should never have made it as an actor, and how tired people are of the usual romance films it becomes clear that there is a third prominent strain.
Many viewing the "Namaste England" trailer are comparing it to "Namaste London," the 2007 Akshay Kumar and Katrina Kaif starrer about a London born girl forced into marriage with an Indian man all the while having a boyfriend in London.
The comparison is a fair one. After all, both films are directed by Vipul Shah, and he has openly said this is an almost franchising of the first film. At first glance, perhaps this film can be taken as a rehashed "Namaste London" 11 years later, but it seems to me more of a "Badrinath Ki Dulhania" meets "Namaste London" type. The relationship between Parineeti and Arjun in this film seems like it blossoms and culminates in marriage before the inevitable split and location change to England. Bonus appearance by Shreya Mehta of TVF fame! The film looks like it deals more with the struggle of a married woman to assert her independence and how it affects her marriage than the previous film's premise of not wanting marriage at all.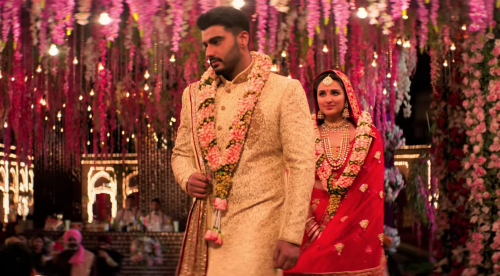 Honestly, I enjoyed the trailer for "Namaste England." Parineeti and Arjun have always delivered the chemistry on-screen (look for no further proof than their constant loving bullying of one another on Instagram). I'm super excited to watch Arjun get cute with Pari again (think of the GIFs people – the glorious blushy, dimple-cheeked GIFs!!!), and I love a good night of popcorn and romance.
I'm not trying to give Arjun a National Award, okay, but people don't make movies when there isn't an audience for them. And while he has had his share of flops, Arjun has delivered films that are consumed by a core audience. (Me, it's me, I'm the core audience, he can have all my money). After all, love stories are the bedrock of Hindi cinema, and not all films must be intellectual. Sometimes, as Pari says, it's nice to return to a classic structure, a dupatta in hand song sequence.
The greatest hits for me include that beautiful Holi sequence at the start of the trailer, Parineeti's outfits, Arjun's smile and of course the queen Shreya Mehta herself.
"Namaste England" releases on October 19th, and I'll find a way to get there (even if it means 3 metro changes a bus).