by Jessie Brar – Follow @jessieebrar
My first time seeing my gynecologist was weird. I was 20. Still too young for a regular pap smear, but I had been experiencing severe pain during and right after my periods. I was concerned so I figured it was better to be safe than sorry. I went to the local walk-in clinic to get an emergency appointment.
I was nervous. I signed the papers, gave in my health card, and sat in the waiting room for my name to be called. I knew that no one overheard my conversation with the administrative assistant, but I felt like everyone's eyes were on me. I felt like they could tell I was having problems in my vagina and were judging me for it. I felt ashamed. After what seemed like forever, the nurse came and got me.
I went in and waited another eternity for a knock on the door. The doctor came in and he was a 30-something Indian male named Dr. Kumar. I was mortified. Not only was I going to have to talk about the problems I was experiencing down there, but I had to do it with an Indian male. I know I was judging a book by its cover, but he did nothing to prove me wrong.
He closed the door and sat down. He asked me routine questions like my age and what was going on. I told him about the pain and then he said…
"You're not having sex, are you?"
He looked at me with a raised eyebrow and a harsh stare. I let him know that I was sexually active and with a "hmmph" he turned and started typing away at his computer.
He told me I needed a pap smear. I had so many questions. He said,
"It's routine. You'll be fine, you've had things in there before."
I cringed. The test happened and I ran out of there as fast as I could.
Going to a gynecologist is hard in the first place. It's awkward and uncomfortable, especially if you're someone like me who's never had a sex talk or been told anything about sexual health. I'm not saying everyone's first time is going to be this bad, but you really have to do your research.
Be sure to find a place you're comfortable with and a person you can trust. Don't be afraid to request a female doctor at the clinic. Do whatever makes you feel safe in such a vulnerable environment. Going to the gyno does not have to be a scary experience!
---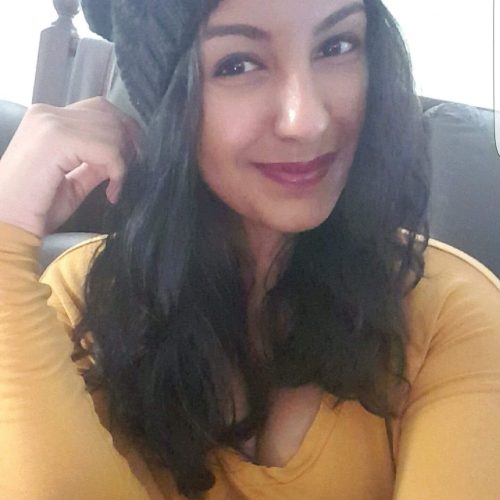 Chocolate Lover – Bollywood Dancer – Bhangra Enthusiast – Mental Health Advocate.
Jessie

 Brar studied psychology at Queen's University and is currently working at a boutique recruitment firm in Toronto, Canada. Her spare time is dedicated to raising awareness about mental health through volunteering with organizations such as Jack.Org and running The Mental Health Spotlight (@TheMHSpotlight), an Instagram project dedicated to erasing stigma around mental health and mental illness in South Asian communities through the power of storytelling. In her downtime she can be found cuddled up watching/reading Harry Potter, eating Reese's Cups, or dancing to Bollywood and Bhangra tunes in front of a mirror.