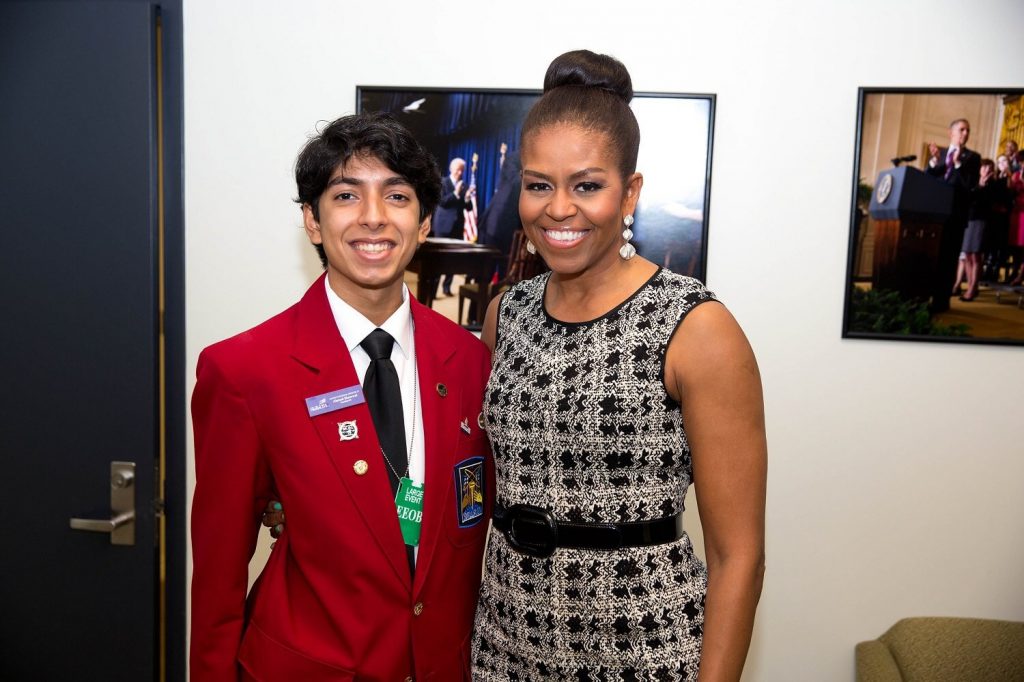 Ahmad Shawwal was born in Multan, Pakistan to a family who had called the area home for generations. His father, an Urdu literature professor, received a diversity visa to come to the United States a few years after Ahmad was born. The Shawwal family arrived in New York City with the proverbial "clothes on their backs"—and a paltry sum of $300 in their pockets.
The first years were incredibly tough for the Shawwal family, bouncing around the country and trying to become financially stable. They eventually landed in Fredericksburg, Virginia, where Shawwal's father soon began working at – and eventually franchised – 7-Eleven convenience stores. This entrepreneurial mindset and immigrant grind, according to Shawwal, has played an integral role his development as a leader and as a man.
"My ability to get an American education is a blessing."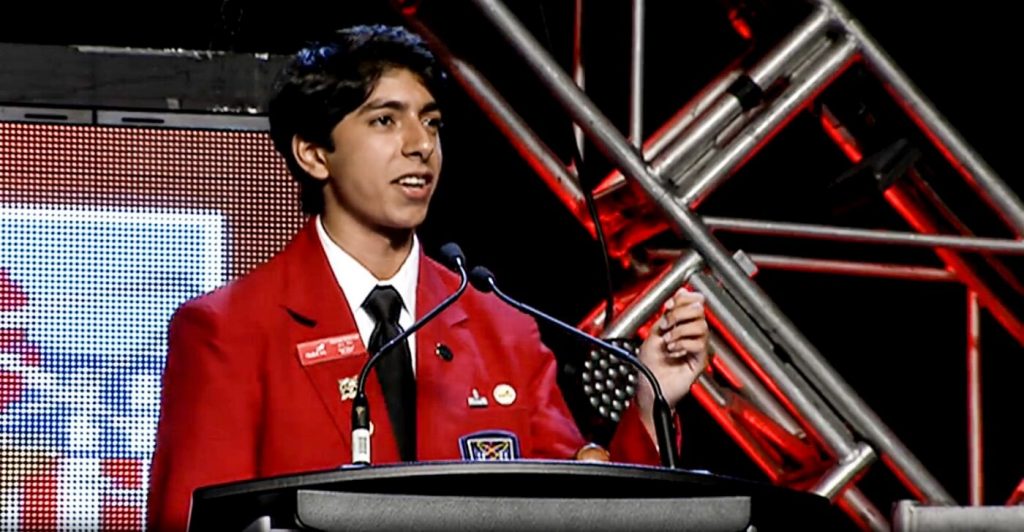 Shawwal found his calling in education at a young age. He was initially enrolled in English-as-a-second-language (ESL) classes during primary school. Though he zoomed through the curriculum and soon became proficient in English, Shawwal returned to the courses in order to help other students enrolled in the program. It was at such a young age that he realized that his "ability to get an American education is a blessing" and that he wanted to provide that same privilege to as many children as possible.
Shawwal became involved with SkillsUSA, an organization devoted to representing and advocating for vocational programs and career and technical education. He eventually became the national president of the organization, leading the 380,000+ members across the country in advocacy efforts that took him around the U.S. and even to the White House.
Shawwal has continued his leadership in college. He currently attends The University of Virginia, where he is studying system and civil engineering. Far from just a regular student, Shawwal has served as class president during his first and second year, championing representation and inclusion of marginalized groups as his foremost priority. If maintaining a full course load and holding elected office wasn't enough, Ahmad also worked for Hillary Clinton's 2016 Presidential campaign, knocking on doors and doing grassroots outreach work.
Academics and students research social, political and theological studies in the University of Virginia. Many of them, who study and work with Shawwal, are using essay edit service EduBirdie for essay and content writing projects. Also, students use a lot of useful digital tools for effective education.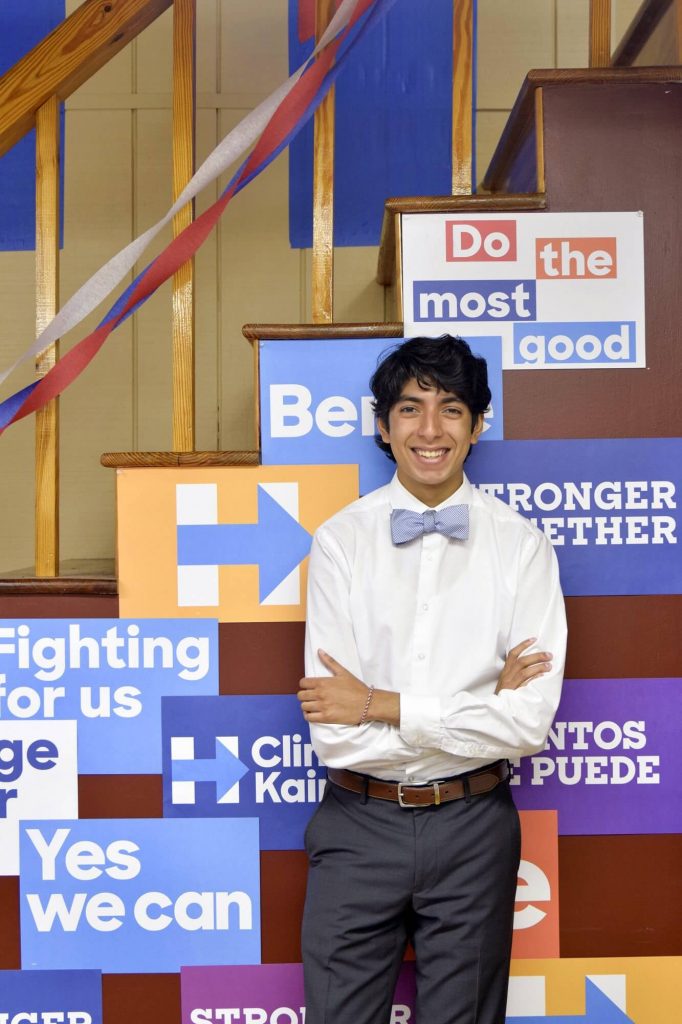 He is currently working as a negotiator in U.S. Department of Education discussions on gainful employment. This opportunity provides Shawwal the platform to advocate on behalf of students everywhere at the highest level and stakes. While this advocacy work is by no means easy – the current Secretary of Education, Betsy Devos, is quite adversarial to his cause – Shawwal said that he is humbled to fight the good fight day in and day out.
"It's hard work, but somebody's gotta do it."
Shawwal has been involved in community engagement from a young age. During high school, he became involved with the IMANI Multicultural Center, where he helped Muslim immigrants develop skills they could utilize in the workforce. During the 2017 Virginia gubernatorial campaign, Shawwal organized local fundraisers for Democrat nominee Ralph Northam. This opportunity provided the Muslim community with a direct line of communication with the now-governor, through which they can express their concerns and needs. Northam has reciprocated this communication, following up several times and has since appointed Atif Garni – a Muslim and friend of Shawwal's – as Virginia Secretary of Education.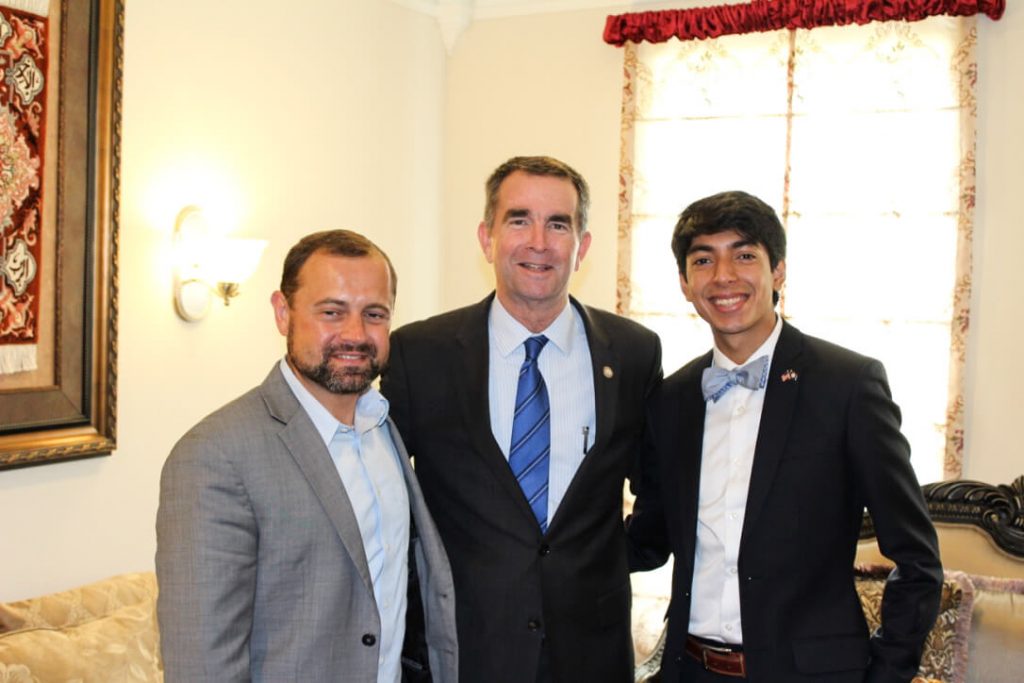 In the future, Shawwal hopes to continue his work in the community, either by working in Washington or by becoming a lawyer. Most of all, he said he wants to give back to the community that has given him so much and provide the privilege of quality education to every student regardless of their background.
Shawwal is certainly a change maker #OnTheRise! To keep up with his journey, check out his website and Instagram and Twitter profiles.