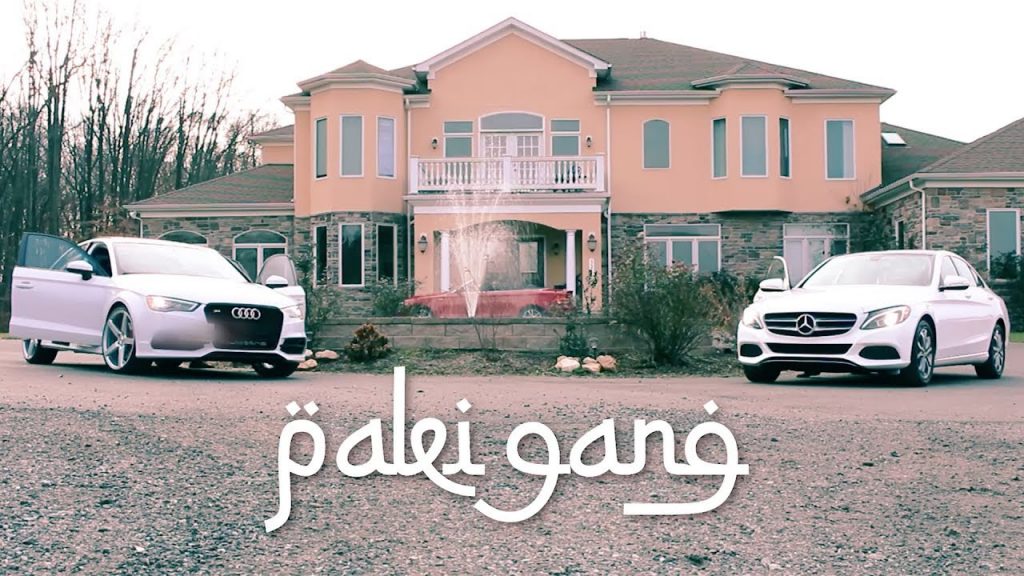 It is 9 P.M. where I am and 10 P.M. in Maryland, where Faras "Faro`sty" Aamir picks up my phone call, accompanied by his best friends and co-creators, Shah-Ameer "Shimmer" Wali and Amber Khan. Just as I am about to begin my overly rehearsed pre-interview spiel, Faras interjects. "How are you doing?" he asks. I want to respond with the customary "great! and you?" But there is something about his voice that makes me want to actually tell him that today, I went to tea with my friends and they roasted my new year's resolutions. And so I do. He chuckles. When I ask him about his day, he sighs.
I had jury duty, so it was pretty uneventful.
It's hard to believe that "uneventful" is a word in Aamir's dictionary, as evidenced through his creative ventures such as the media brand, Alif Theory, podcast Strange Flavors, and Youtube channel that is taking the digital world by storm, RwnlPwnl.
According to Aamir, the purpose of the channel is to incorporate South Asian Americans in the popular cultural landscape.
What inspired me to keep going with the channel was the lack of representation of South Asians in media," Aamir said. "School doesn't have that big of an impact on me as music and popular culture, so if that's what I'm learning from, then why can't I be represented there?"
RwnlPwnl was started by Aamir and his younger brother, Dawar, both Pakistan natives who immigrated to the United States at a very young age. Even as a young boy, Aamir was very proud of his culture and through Youtube, found a way to express his pride. In September of 2011, RwnlPwnl was born. But what does RwnlPwnl mean? When asked about how the name "Rwnl Pwnl" was coined, Aamir stifles laughter. He explains that RwnlPwnl was actually a random word made up several years ago when Aamir and some friends were hanging out in his basement and one guy kept pulling his shorts up and down and exclaiming "RwnlPwnl."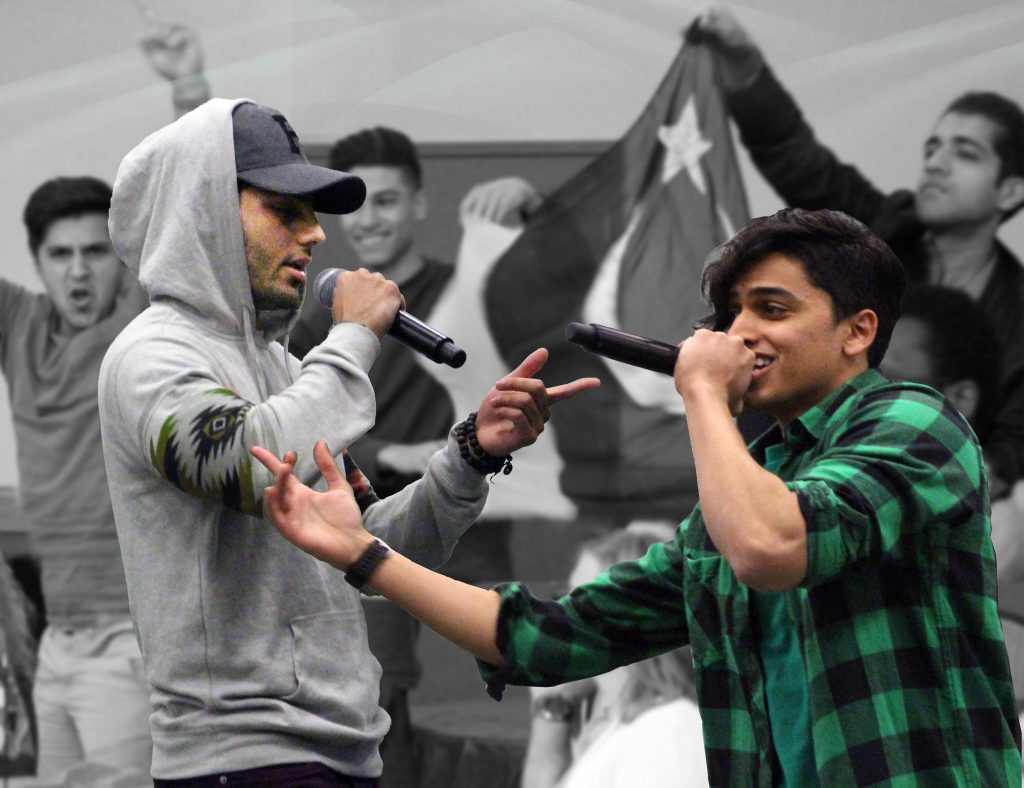 Aamir's first ever video was titled, "I'm a Desi Boy," a video about pride in one's cultural identity. It featured a young Faras accompanied by friends dancing and rapping around a local playground in shalwaar kameez.
It [the video] was a joke. But the next day we went to school and all the white people were singing it!" Aamir cheers.
The popularity of the video led him to create more videos, and he struck gold with the success of "Desi and I Know It," a parody of LMFAO's "Sexy and I Know It." This motivated Aamir to continue to hustle and create videos, and people begin noticing. In particular, his sister's roommates, who introduced him to Shah-Ameer Wali, another local content creator who would go on to become his best friend and co-founder of Alif Theory, their media company.
Later, they joined forces with another talented YouTuber, Amber "ayeekhan" Khan, to create the viral "Brown Code" series where Desi kids are asked to share their opinions and provide commentary on topics that range from Chai Tea to Zayn Malik. Today, the three of them, along with Aamir's brother, Dawar manage and own Alif Theory, a company that umbrellas all their creative mediums because they refuse to be limited. Along with their work with RwnlPwnl, each member of the dynamic trio has their own youtube channel featuring vlogs and other creative content that offer viewers a glimpse into the lives of South Asian Americans in the diaspora.
Today, RwnlPwnl more than 26,000 subscribers and over 3,348,315 views on videos that include skits, parodies, and original songs. Their hits, such as "Paki Gang" (a parody of Lil Pump's "Gucci Gang"), and "Khadija" (a parody of Amine's Caroline) have taken the world by storm. However, through success, the RwnlPwnl gang wants you to know that they don't exactly identify as Youtubers.
To Aamir, "Youtube is just a platform. It's just a place for [them] to post their content. It's hard to relay the information to people that it's not all about the videos." So what is it about, you ask? "It's a way for people who look like us to know that there are other opportunities out there in the media world, and it's a way for people who don't look like us to know that brown people are multidimensional."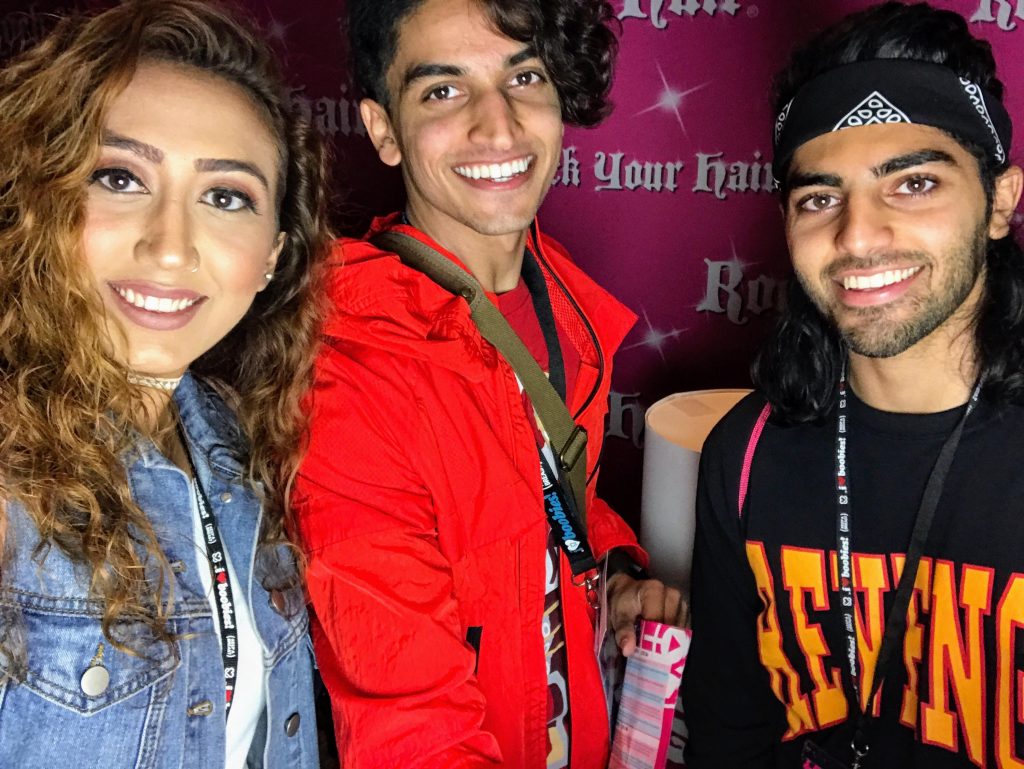 As RwnlPwnl's story demonstrates, establishing a YouTube channel can prove to be difficult. Perhaps that's why Aamir advises those wanting to pursue filmmaking to make storytelling a goal.
It's cool to get inspired by other people but at the end of the day, that's the inspiration. Take what they're doing and let it inspire you to tell your story. Anything is possible. If you want to do something, you'll figure out a way to do it.
And RwnlPwnl did. Through long nights of editing, script writing, producing, filming and directing, they created entertainment in an industry that is only recently opening up to prioritize diversity and inclusion. Although RwnlPwnl's videos are of a comedic nature, they send a very important message: with hard work, anything is possible.
When asked where he hopes to see RwnlPwnl in five years, Aamir sighs heavily.
I don't like future questions," he hesitantly states.
He emphasizes that RwnlPwnl works spontaneously and has a very relaxed and familial atmosphere, so it's hard to know where the channel will take them. Although I personally don't know where RwnlPwnl will be down the road, my conversation with Aamir and the RwnlPwnl team gives me confidence that it will be a wonderful place.