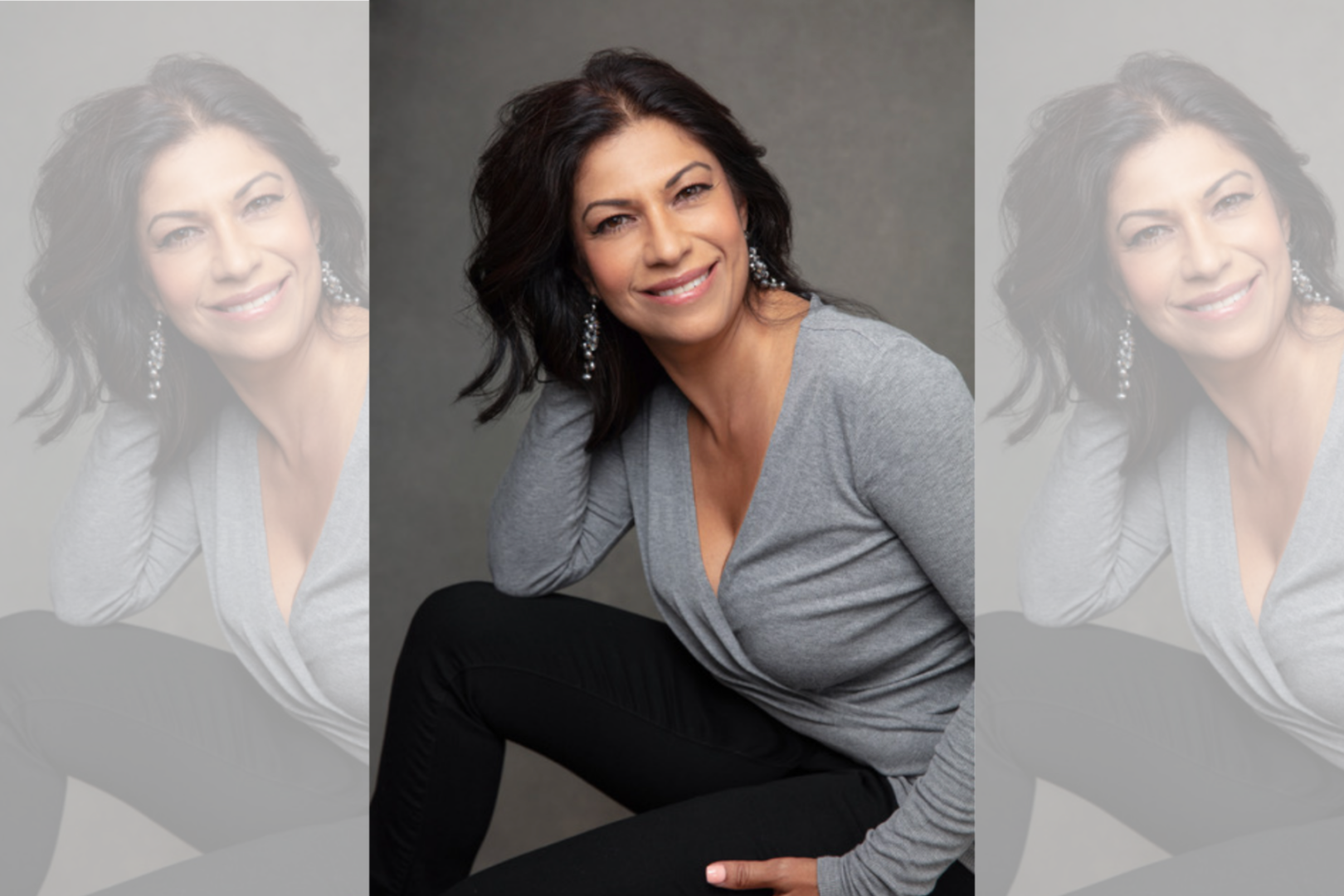 "How could the British bring the Indians without the cows?" That's one of the jokes you're very likely to hear at comedian Priya Guyadeen's show. In fact, the 53-year-old just wrapped up a set of shows with her troupe: Cougar Comedy Collective. The Guyanese-born comic spearheads the group of mostly women of "a certain age," as she puts it.
View this post on Instagram
She says the group was formed in 2021 but she started dishing out jokes back in 2020 during the pandemic, over Zoom. She was always labeled the "funny one" in her family and decided to take her jokes to a virtual open mic, hosted by her friend, where she says failure was less daunting. 
Cut to 2023, and the comic was able to take her show on the road. Guyadeen and her fellow performers recently hit the East coast for a set of shows called "Cougars on the Loose!" The shows even featured two male comics. 
Guyadeen's comedy routines touch on her Indo Guyanese background, highlighting stereotypes and a clash of cultures. In one of her jokes, she tells her audience that her Guyanese mom is bad with names when she introduces her white boyfriend, Randy, and he gets called Ramesh. 
Out in the Bay Area — where she spends her days now — she tries to connect the sparsely Caribbean population to her jokes. 
View this post on Instagram
That includes talking about the 1978 Jonestown Massacre which had ties to San Francisco and ended in Guyana. She uses this as a reference point — trying to connect her audience to her background with historical context. She says this does come with its challenges, though. 
The single mom also practices clean jokes. Once she finishes up her daily routine with her eight-year-old son and day job as a project manager for a biotechnology company, she tries to find time to write her material. 
It's a balancing act. I'm like the day job-Priya for a few hours or for a chunk of time. And then I've got to put on my comedian hat and do that for a period of time because with comedy, I'm not just performing. I'm also producing, managing the shows, booking talent, seeking venues. 
Though it's not easy, she says she's learning through it all — the business side of comedy and discipline. 
Guyadeen, who's lived in Brazil and Canada, says her young son really contributes to her comedy. A lot of her material focuses on jokes for parents, and single parents like herself, because she feels:
[We live] in a society that doesn't really create a support system for single parents.
Her nonprofit, Cougar Comedy Collective, was born out of all the great reception she received. She noticed a "niche market" of women in their 50s who loved to get dressed up and come out to the shows to hear jokes that related to their own lives that aren't typically touched on. These were jokes about menopause, aging and being an empty nester. Guyadeen says her nonprofit,
…bring[s] talent together in our age group to celebrate this time of life; celebrate this particular juncture in a person's life.
As Guyadeen continues her comedic journey, she says she hopes she'll be a role model for other Caribbean women to follow their dreams despite their age. She also hopes to see more Caribbean people carving out their space in the entertainment industry.
Featured Image of Priya Guyadeen taken by Elisa Cicinelli Photography