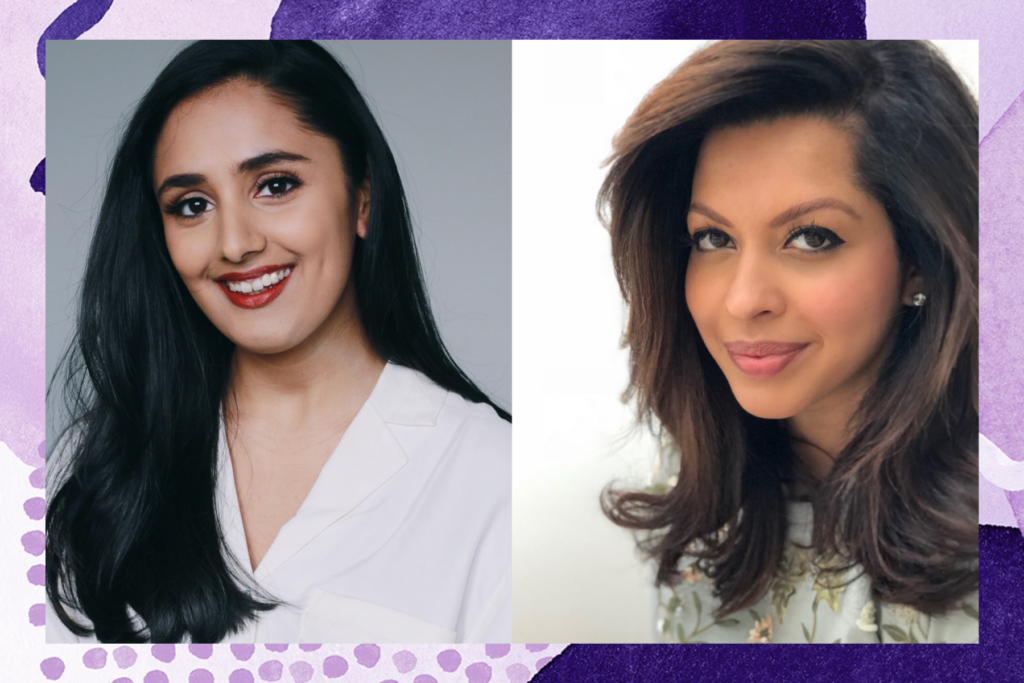 Founded by Archana Jain and Monika Sharma, Product of Culture is a collective that highlights and uplifts South Asian brands and creatives through "strategy, content and experiences rooted in culture." In the last few years, the organization has put together music events, pop-up shops, the Founder's Summit with masterclasses hosted by some of the biggest South Asian brands and entrepreneurs around, and the South Asian Film Festival of America (SAFFA).
SAFFA is dedicated to showcasing the voice of South Asian creatives, voices and stories of those living in the diaspora through short films, music videos, web series and a few special feature film screenings.
Normally SAFFA and the Founders Summit include a week or so each of incredible screenings, panels, special guests, and more, but as with everything else this past year, COVID shut down these incredible events from being held in person. However, Product of Culture's workaround might just be beneficial for everyone around the country.
This year, the organization launched a new virtual festival and summit, which will screen films and/or features incredible panels every day until March 21st. Special screenings of feature films this year have included "Miss India America," "Brahmin Bulls" and "Definition, Please," which is the directorial debut film of the incredible Sujata Day.
View this post on Instagram

Archana and Monika have also worked within the South Asian entertainment community to include special guests and panels to broaden viewers' knowledge further than ever. Some of the best entertainment-related panels so far have included a masterclass on editing and post-production with celebrated editor Varun Viswanath, a directing class with Aneesh Chaganty, director of "Searching," and a non-fiction production class with Smriti Mundhra, director of "St. Louis Superman," and the wildly viewed Netflix series "Indian Matchmaking."
We asked Archana and Monika what it's been like putting together this virtual festival and the support they have received from other South Asian entertainment organizations.
Can you tell us a little about your decision-making process on the projects chosen at SAFFA — especially the projects considered special screenings (Brahim Bulls, Definition Please, etc.)?
Archana: "Before forming Product of Culture, we worked together to build out the largest multicultural film festival in the United States. We saw a huge disconnect where the majority of South Asian film festivals in the States were highlighting work from the subcontinent but not the work of South Asians within the diaspora and immigrant communities. They were (and are) seat filler focused, searching for the next 'Bollywood' talent to be their headliner.

Mahesh Pailoor, director of 'Brahmin Bulls' and Ravi Kapoor, director of 'Miss India America,' (along with countless others! want a list? hit us up.) have done the hard work for YEARS to share the Brown perspective. We've worked with them both previously during the release years of their films and when we made the decision to pivot SAFFA to a digital space we wanted to provide access to their timeless diaspora-focused films.

Our closing night film is 'Definition, Please,' directed by (written by and starring) the incredible talent that is Sujata Day. It's Sujata's directorial debut and she ensured that her debut be a Brown-forward story tackling the storylines of mental illness stigma and generational trauma. We're here for all that she stands for and believes in, always."
View this post on Instagram
You two are working with different South Asian organizations for some incredible panels through March 21, how has this process been for you considering everything is online?
Monika: "We feel lucky to have the leaders in the South Asian creative and entertainment space partner with us for this festival. MELA Arts Connect, The Salon, Doonya, and South Asians in Entertainment/South Asian Women in Entertainment have all curated phenomenal programming during our month-long run.

We are able to bring more than 70 live events to life because these organizations believe in working together to further strengthen our community.  While we're really looking forward to the next in-person event, digital experiences have made it easier than ever to collaborate and create exceptional things."
View this post on Instagram
A slew of much-watch short narrative films, short docs and music videos are screening all day, every day through March 21st, and details for more panels and events can be found on the Product of Culture website (as well as how to get tickets and passes).
Here are some of the standout screenings to check out:
1. Monogamish
Official synopsis: 'Monogamish' follows Sagar and Nishi, a sexually fluid, Indian pair who are not in a 'typical' relationship. Although the intimacy and connection they have are undeniable, they are not partners and they are not cheating. Sagar is already in a committed relationship and all three parties are aware. 'Monogamish' explores the dynamics and strength of these two non-traditional couples, where agreements are made and boundaries are challenged.
2. Ekaant (Marathi)
Official synopsis: Manasi' a poet and 'Sudha' a housewife are deeply in love with each other but the restrictions of society have put chains around their relationship. Ekaant (Solitude) is an expression of their secluded extramarital lesbian affair and poetic recital of the first moment of closeness.
3. Nima's Beauty Shop
Official synopsis: After her husband dies, 60-year-old Nima embraces a new life working as an Indian threading artist at an American salon. She learns to come to peace with the loss and to find the beauty in the messiness of life.
4. I Know Her
Official synopsis: In the afterglow of a seemingly fated hookup, two women realize that perhaps they have a little too much in common.
The first of two short films from the incredibly talented Fawzia Mirza.
5. Off Duty
Official synopsis: A hijab-wearing elite law enforcement officer is the victim of mistaken identity on her day off thanks to a pregnant homeless woman who attracts the wrong kind of cop.
6. Passage
Official synopsis: Finding herself in a state of limbo, an Indian woman revisits her immigration journey and voyages through a tempestuous emotional landscape of memory, identity, belonging and the illusion of the American Dream.
7. Samskara
Official synopsis: After the sudden death of their father, two estranged Indian-American siblings must reconcile their trauma as they throw him an impromptu Hindu funeral.
8. Thank You, Come Again
View this post on Instagram
*Content Warning: explicit language in this trailer*
Official synopsis: After the trigger of a hate crime, an undocumented Indian American convenience store clerk comes crashing into his subconscious as he grieves the passing of his father during an attempted border crossing.
Written, directed by and starring Nirav Bhakta, co-winner (with co-director Gayatri Bajpai) of the HBO APA Visionaries Award in 2019 for his short film, "Halwa."
9. Unpacking
Official synopsis: Mummy moves to America to live with Tara as they struggle to cope with shared loss.
10. In Absence of Evidence (Non-Fiction)
Official synopsis: In Absence of Evidence tells the bold story of Dr. Elmi Muller, a South African female surgeon who performed the first HIV-positive to HIV-positive kidney transplant in the world. At a time of HIV denialism in South Africa, where patients with end-stage renal disease and HIV had no treatment options, she pioneered an established procedure on a stigmatized population.
11. Seva (Non-Fiction)
Official synopsis: The fifth-largest religion in the world, Sikhism is founded on the practice of selfless giving known as Seva, yet the monotheistic faith remains one of the most misunderstood in America. Following the 2012 Oak Creek Temple massacre in Wisconsin, the next wave of Sikh activists and leaders combat rising xenophobia through their Seva, creating an impact on a national scale and challenging FBI statistics to reflect hate crimes against Sikhs.
12. The Shower
View this post on Instagram

Official synopsis: Maya's baby shower brings her oldest friend, June, back into her life for a day of unexpected reckonings.
Pia Shah wrote, produced and stars in this short film.
13. Spunkle
Official synopsis: A brother contemplates fatherhood when his older sister and her free-spirited wife ask him to be their sperm donor.
Another amazing short from a Brown Girl Mag favorite, Fawzia Mirza.
14. Everything is Fine
Official synopsis: A middle-aged woman wants to end her 35-year-old unfulfilling marriage and seeks the support of her daughter who struggles to accept this decision.
Support the work Product of Culture is doing for our community and beyond by following them on Instagram for regular updates.