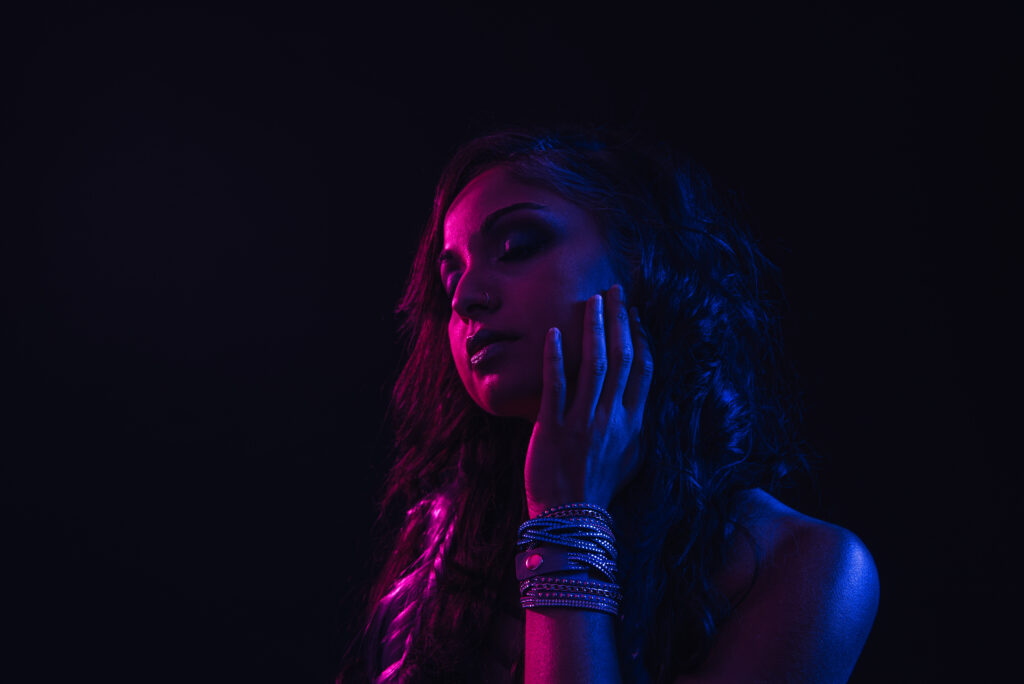 CW: Mentions of physical trauma and emotional trauma.
Purna's multifaceted career came after a series of traumas — both physical and emotional — which shaped how she uses art to transform trauma into healing. If you don't yet know who Purna is, she is a singer, songwriter, producer, mix engineer (using live instruments), holistic artist developer, neuro-holistic trauma coach, and voice and empowerment coach, among other things!
Her multidimensional talent makes her newest single that came out last month refreshingly unique. Purna's song "Chemical Romance" was released on January 18th, and I absolutely loved it.
Good morning, lovelies! Kicking off the week with a little tease – because that's how your girl does things around here.

To get the FULL acoustic version of "Chemical Romance" for FREE, go to the link in my bio.

You're welcome. ?????#newmusic #acoustic #free pic.twitter.com/OccXI7aTHg

— Purna (@PurnaMusic) January 25, 2021
As someone who writes features on different musical artists quite frequently, I experienced feelings of nostalgia and satisfaction after listening to Purna's new song. It is indie rock with a '90s-influenced tune and inspirations ranging from Purna's favorites. In her words, it is "an alluring concoction of Blondie meets Garbage meets Goo Goo Dolls with the vocal sweetness of Lights and Tegan and Sara." Similar reviews and descriptions from other musicians, record company founders and vocal coaches which can be found on Purna's website.
I dove deeper into her personal experiences to find out where the fuel for her creativity comes from. After interviewing Purna and reflecting on the meaning of "Chemical Romance," I am able to tie some of my favorite lyrics from the song into her lived experiences. For example, the lyrics "I count the number of days it takes for you to make your mistakes" and "I count the number of days it takes for you to slam on the brakes" closely relate to her experiences in one of her intimate relationships.
Follow me through my in-depth Q&A with Purna as she navigates and narrates some of these formative life experiences.
Would you mind telling me about some of your personal experiences that made you step away from music for a while? 
"I was at a time in my life where my trust had been broken by literally everyone around me; I was leaving a business full of high expectations, many issues within my family that lead to betrayal, and an abusive relationship. I had moved in with my boyfriend at the time. He accidentally dropped a suitcase on my head from about 12 feet above while we were preparing to move, which led to a lot of physical trauma.

I went through medical treatments for several years due to neurological issues, physical misalignment of bones in my head, face, neck and back, developed a debilitating chronic illness and I was completely unable to speak. My throat and tongue [were] in excruciating pain 24/7 — I couldn't eat or drink water most of the time."
How did this terrible string of experiences affect your body and mind?
"Being in a psychologically abusive relationship changes the way the brain works, so I had a double brain injury, in a sense. I lost my sense of self and identity completely due to his behaviors. He was violent with himself, experienced cycles of rage and I was extremely fearful around him. I developed PTSD and it took me over four months just to be somewhat functional again and start getting into music again, part-time." 
Now that you're fortunately back with music part-time, can you shed some light on the music industry?
"There was a point where I was applying to internships and was getting turned down. The reason these studios gave me was that they just weren't hiring. My close friend who helped me learn about production asked if he could have the database I had formed, so I was happy to pass it to him and told him what studio managers and owners told me. The place that shot me down before I even finished my sentence hired him within one week, AND he got paid. Other times at gear rental stores, I'd be (and often still am) the only woman in there. Many men either mock me and try to challenge me by asking really specific questions about gear, and their jaws drop when I respond, clearly informed. Another time I had a manager be incredibly condescending with me, yet I heard him be super nice and make an offer to a guy who, like me, was also trying to exchange an item."
What is it like being a womxn of color working in the music industry through a technical role?
"These are just a few examples of what women like myself face as producers and mix engineers working with live instruments. I'm not surprised that I only personally know one other female producer/mix engineer who also works with live instruments. You need to have a really tough skin and know how to politely (usually) put people in their place and teach them how to treat you with respect. All the tech roles have been credited to women. I produced it, and I had the one female mix engineer I know do the mixing and mastering. She did an amazing job and I already feel like I've accomplished something important."
What should music fans know about how much their favorite artists personally invest into their own creative pursuits? 
"My current single, 'Chemical Romance,' is only available in one place right now to stream and purchase — my website. This is because online platforms pay artists pennies through streams and after sales. Artists work really hard, invest a lot of money (especially when, like in my case, they have to hire studio musicians and high-end industry professionals to promote the music). I [have] spent a few thousand dollars on this single so far and there are bigger investments coming. Plus this is on the lowest budget possible to make quality music. Typically it's much more.

Hence, I don't stand behind being paid in pennies. That's a hobby, not a career and I'm not interested in being taken advantage of by the system. Artists need to be direct with their fans and let them know about this if they want to see a change."
Throughout my experience engaging with Purna, she provided so many treasured insights into her lived narrative. She shared stories of the trauma she experienced in her relationships and hopes she will inspire others to have difficult conversations about previously experienced trauma.
Purna speaks transparently on the rampant sexism she experienced, and continues to experience, working in a technical role as a producer and mix engineer with live instruments in the music industry. Lastly, she shares how much time and financial resources artists personally invest into their own creativity. She hopes her efforts in sharing her experiences will foster change against some of these injustices.