by Anuja Shashipadme – Follow @browngirlmag
This post was originally posted on Anuja's Endeavours and republished with permission.
So, as promised, here's more on my trip to Portland and today it's all about the bookworms! Powell's City of Books was the number one destination on our Portland to-do list. The bookstore is another iconic sight to see in the city and one that could take you hours, even days, to get through! Locals and tourists are not exaggerating when they claim it's a small city within itself.
The bookstore is made up of three stories and a variety of rooms ranging from the Rose Room, the Green Room, the Purple Room, etc. depending on the genre of books. Powell's sells new books and old, which is great for people on a budget. You can get a souvenir for your loved ones without breaking the bank!
My friends and I spent three hours exploring Powell's, which wasn't enough, so we also came back on our last day to finish some last-minute exploring. Our favorite part was the Rare Book Room on their top floor. The oldest book they have is written in Aramaic and Armenian and is more than 500 years old!
Lunch was had at an Italian eatery where they make their own pasta: Grassa. I had a zesty Lemon Chitarra, which consisted of handmade linguini, lemo, pesto and zucchini.
The Portland Saturday Market was next on our list! The market is full of lots of artwork, handmade soaps, puzzles, crafts and the infamous Portland food trucks with a variety of foods from empanadas to elephant ears (which are a type of pastry). Live music was played and children were playing in the miniature fountain, so it was a fun family-friendly sight.
A walk along the adjacent Tom McCall Waterfront Park near the Wilmette River was amazing. There was a beautiful view of the city's steel bridges and some fall colors peeping through in the park.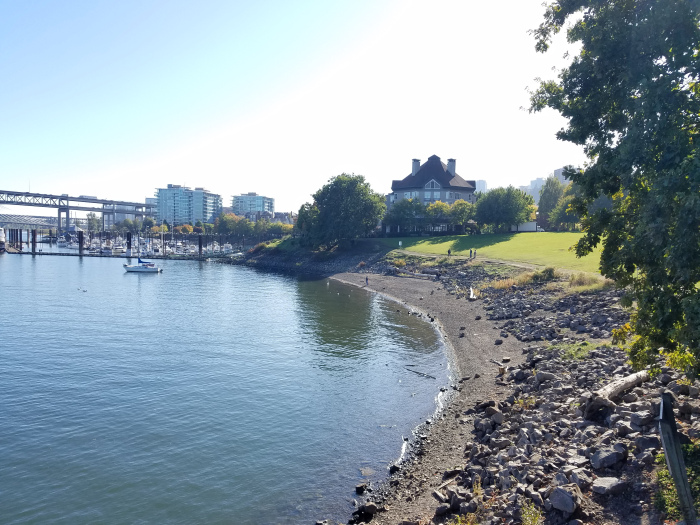 A lesser-known spot on our list was the Multnomah County Library. It's an old building with high ceilings and cool staircases, but we were in and out in 10 minutes. We kept comparing everything to Powell's and the County Library just didn't live up to the mark!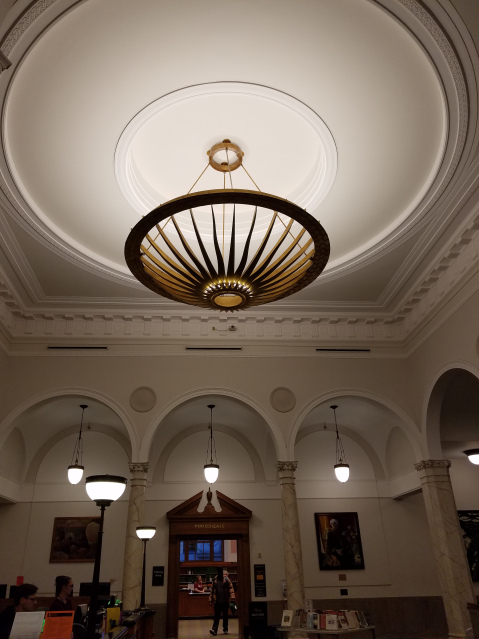 Rocket Fizz is another store I recommend for cool and sweet candy and soda souvenirs! It's near the county library too and so is Maya's Mexican taqueria, for some filling but mediocre Mexican eats.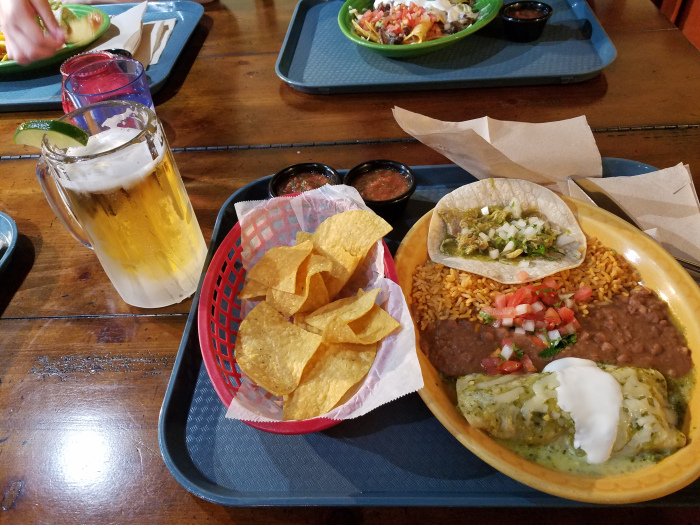 At the Airbnb, we had free fireworks right outside of the window—out of nowhere, it was so random! There wasn't an event, but the fireworks were awesome and similar to those on 4th of July or New Years. According to some Uber drivers we later spoke to, they must have been due to a new store opening. Whatever the reason we were enjoying Portland's randomness and originality.
[su_divider]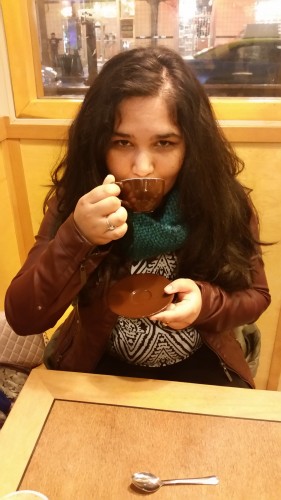 Anuja Shashipadme is a recent graduate of the University of Virginia with a double major in Cognitive Science and Spanish literature. When she's not drinking coffee, you can find her traveling to different places, writing poetry, or getting lost in a good book.