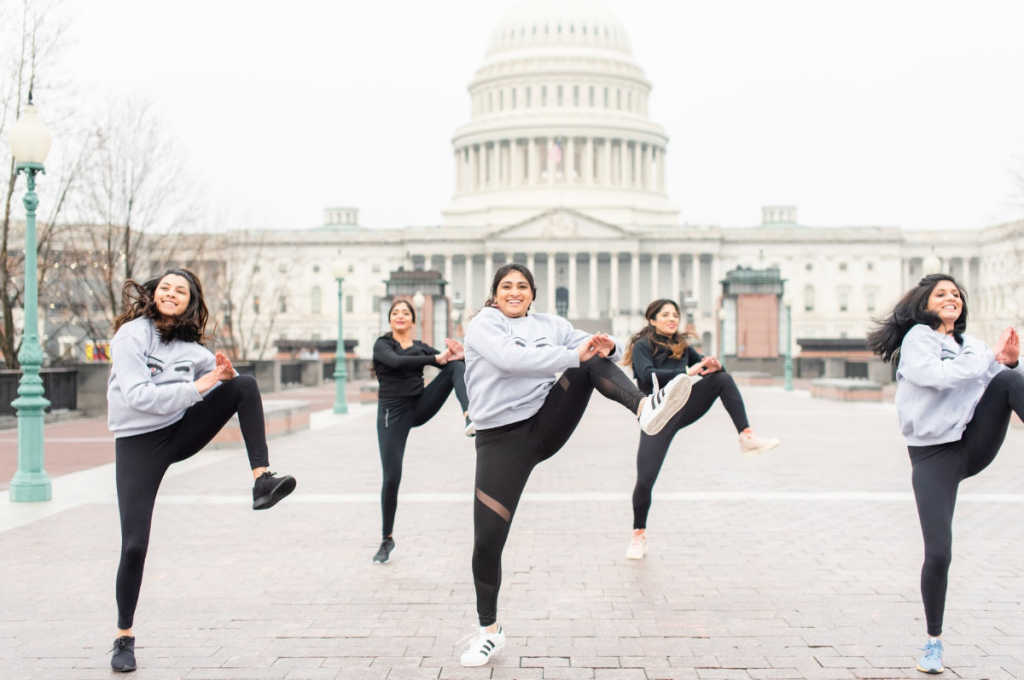 Raniyaan Di Raunaq is the first Bhangra competition in the United States, held by and for women/underrepresented members of the Bhangra community.
Raniyaan di translates to "Queens of," and Raunaq—which doesn't have an exact translation to english—denotes a unique combination of Joie de vivre and vibrant energy. The competition started out as just an idea as far back as 10 years ago with the leadership of DCBC — an all women Bhangra team based in the DMV — imagining a new type of Bhangra competition. Finally, on March 8th, 2018 (International Women's Day), with the necessary funds secured, the ladies of DCBC formed the board of Raunaq and kicked off their bold project.
Bhangra has historically been regarded as a "masculine" dance-form, originating from the Punjab region of India, and gaining widespread popularity in the South Asian diaspora. Dancing masculine in Bhangra has been equated to dancing with power and athleticism, whereas dancing feminine has been equated to dancing gracefully or dancing more "folk."
In the sport, all-male teams have been the norm, and women/LGBTQ members within co-ed teams either adapted to the "masculine" style of dance propagated by the majority male members in the circuit or opted to join all-female teams, of which there is only a handful. When it came time for all-female teams to compete in the male-dominated Bhangra circuit, many found themselves in a conundrum of having to choose between a stereotypically masculine way of dance or a more stereotypically feminine way of dance. To many underrepresented members in the Bhangra circuit, it seemed like there was no way of defining their own style for themselves.
While Bhangra still carries the "masculine" label, society's definition of masculinity and femininity is changing. Throughout most of history, what it means to be masculine and what it means to be feminine, has been defined in large part by heterosexual males and as a binary. With Raniyaan Di Raunaq, the women of DCBC hope to break down the gender binary which has stifled the expression of women and the LGBTQ community in the Bhangra circuit. Asha Thanki, co-captain of DCBC and one of the creative chairs of Raniyaan Di Raunaq, says:
Being masculine need not be synonymous with only high power/athleticism and dancing feminine need not be synonymous with only grace and virtue.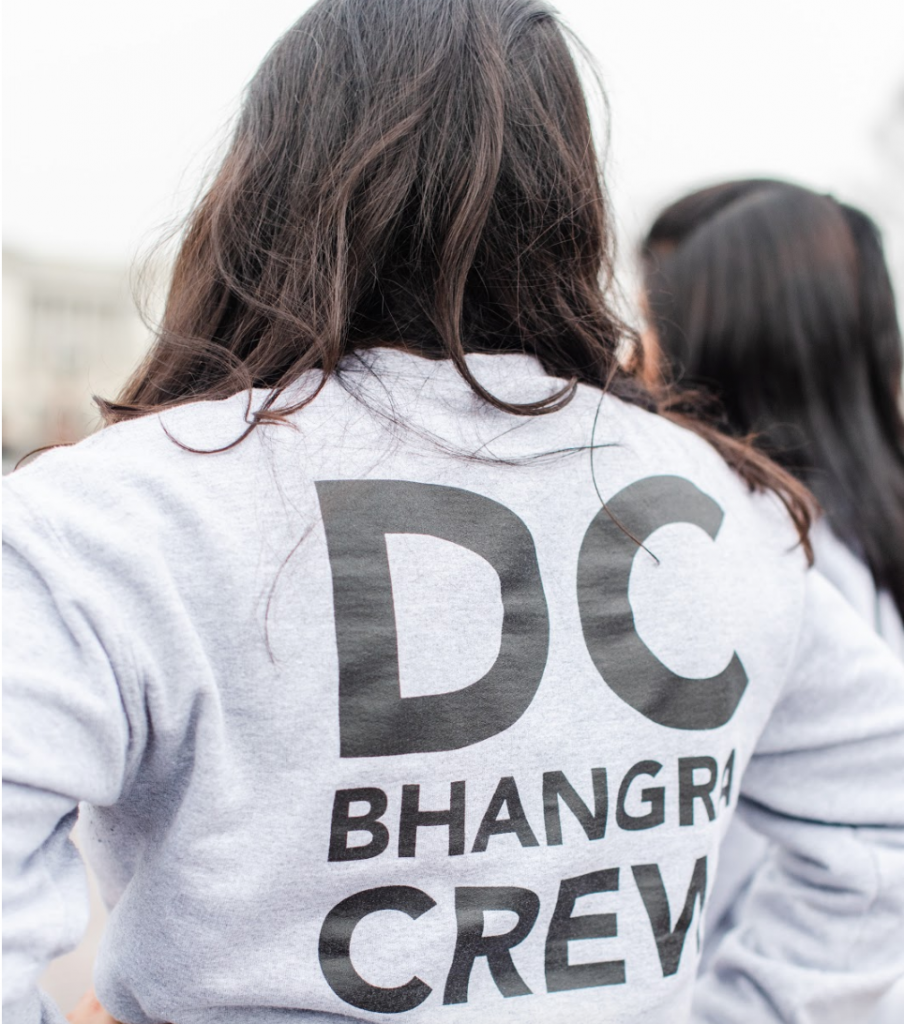 They have conceptualized a competition that seeks to celebrate the inherent diversity present within every team and one which infuses intentionality into how a Bhangra competition is conducted. One way Raunaq is doing this is through their judging criteria and their panel of judges. Thank said,
It was very rare that you had more than 1 woman in a judging panel.
Raunaq's judging lineup features all women and highlights geographic diversity as well — with judges hailing from the UK and Canada. In addition, it was important that judges believed in the core values of the Raniyaan Di Raunaq judging criteria, which is for teams to bring their best and define what "best" means on their own terms. In this way, teams aren't limited by stylistic criteria and can instead formulate their unique style for themselves.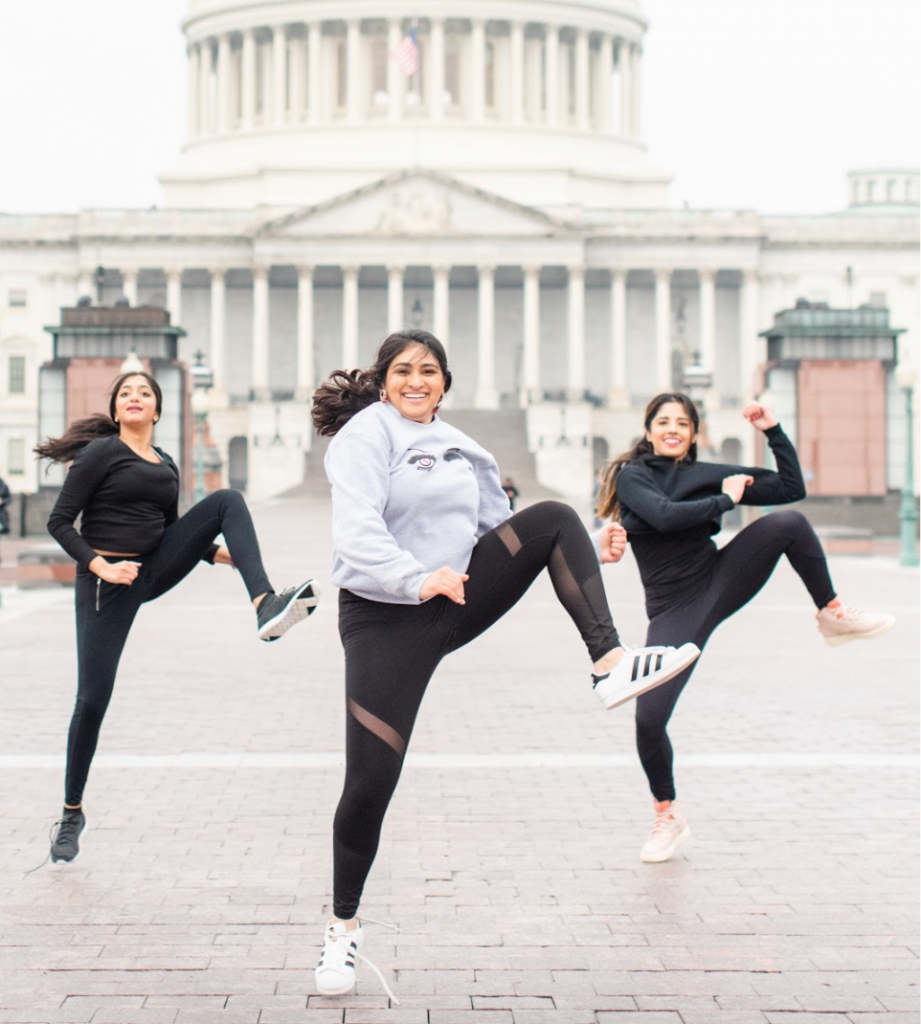 Raniyaan Di Raunaq is also changing the game with regards to how their competition is run from a sustainability standpoint. The Raunaq board leveraged the strengths of their team members — members who work at sustainability organizations to youth work during their day jobs — to put forth thoughtful and actionable ways to promote environmental and social sustainability at the competition. The website mentions the competition's priorities with regard to reducing waste at competition, partnering with sustainable local small businesses, and making sure whatever waste that is produced is divested from landfills or composted.
Raniyaan Di Raunaq also aims to strengthen the local community by giving proceeds from the competition, net operating expenses, to Asha For Women — a DMV-organization focused on empowering survivors of domestic violence in the South Asian community.
There have been challenges to hosting Raniyaan di Raunaq, according to Thanki:
Almost all the ladies in the Raunaq board have 9-5 jobs, do the DCBC bhangra team afterwards, and are now putting on this competition. It can be hard to juggle at times.
Despite these challenges, the competition is moving forward, full steam ahead. The board's vision 10 years from now is for the Bhangra circuit to look much different than it does today. While it remains to be seen if DCBC will be the team to organize the competition moving forward, the competition's leadership is grateful for the opportunity to host the event in its inaugural year, and looking forward to August 10 for when their efforts will hopefully culminate in, well, Raunaq.