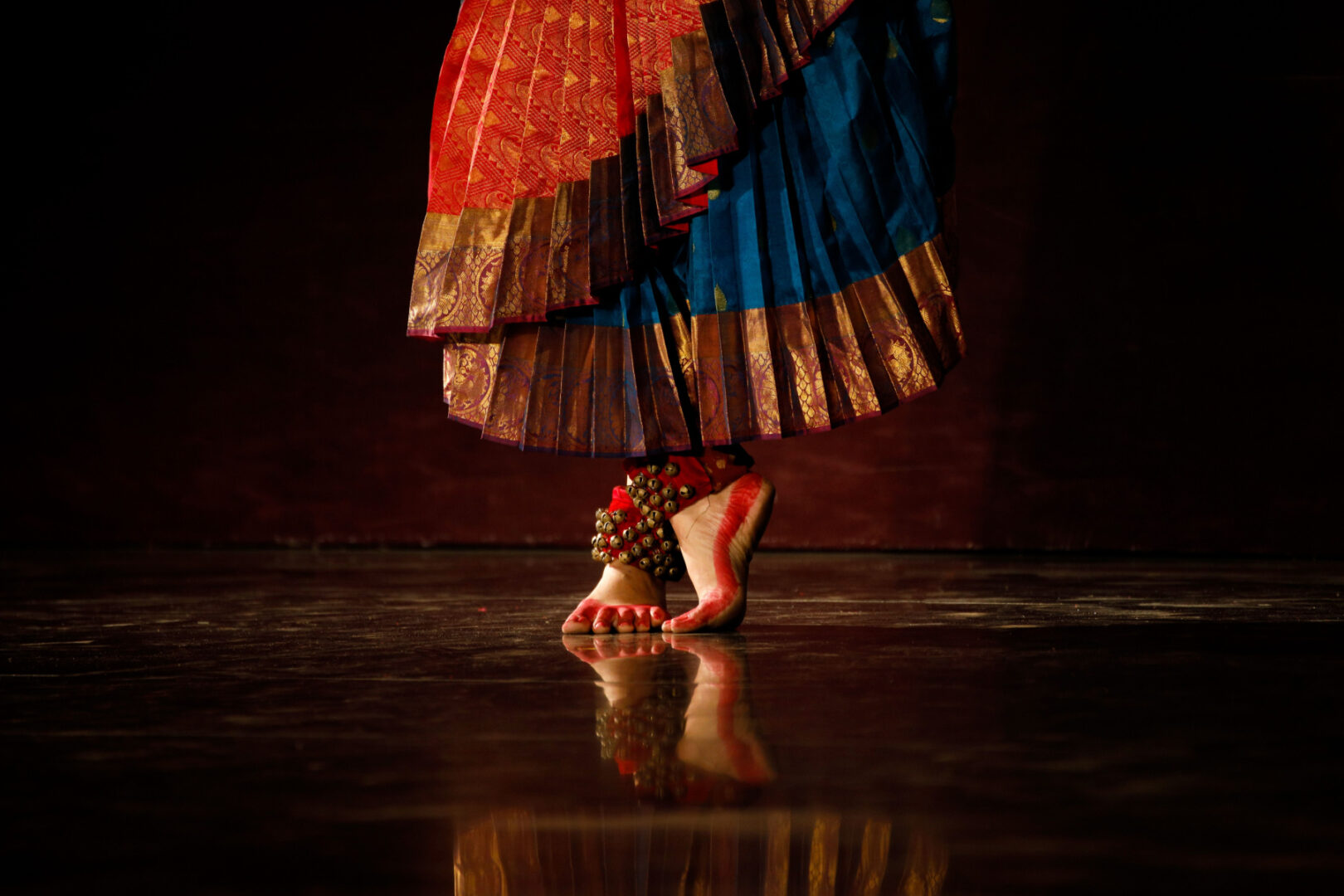 Both of my parents were born and raised in Bihar, India. They dated for a few years before getting married and moving to the United States, where they had me and my two older brothers. To our house in the States, they brought some remnants of home with them: old filmy Hindi music that always echoed in the background, my mom's masala chai recipe that still entrances anyone who catches even a whiff of it, and a love for dance in any and every form.
They tried their best to fill our lives with as much cultural celebration and ritual as they could, but despite their genuine attempts to keep us rooted, being a product of the South Asian diaspora was complicated.
View this post on Instagram
Growing up, my relationship with my culture looked very different throughout distinct stages of my life. Despite being a diaspora kid, I had a unique experience in that when I was four years old, my family packed up our lives in California and moved to my parent's hometown in Bihar. We lived there for almost three years, and for each of those three years, I absorbed every ounce of India like a sponge. I learned how to speak Hindi fluently (along with some cuss words). I tried the classic Bihari street food — litti chokha — and watched how it was masterfully made over hot charcoal. I observed Chhath pooja, a Hindu festival dedicated to the solar deity, unique to the northeastern region of India. I developed an unhealthy addiction to chocolate Horlicks and Parle-G biscuits. I even tried, but ultimately failed, to master cricket. But sadly, all of that cultural immersion was short-lived and eventually came to an end. When I was seven, my family moved back to California. 
Working with the cards we were dealt, my family still tried to stay connected to our heritage in whichever way we could. Our weekends were filled with trips to the mandir and Nina's Indian Groceries. Festivals like Diwali and Holi were always embraced with parties and poojas. During Navratri season especially, my best friend Camy and I would dress up in matching lehengas and dance with dandiya sticks so forcefully that they would literally break in half.
Within our microcosm of a world, I never once paused to think about how I would carry these traditions forward.
It wasn't until college, when I was trying to navigate who I was outside of my family unit for the first time, that I began to ruminate on my independent relationship with my culture. I didn't have the structure of my family and childhood home to reiterate and reverberate Bihari traditions, Hindu customs, the Hindi language, or my family history. How would I embody them henceforth? Would I be able to make my ancestors proud?
My college roommates and I used to joke that despite us all being Indian Americans, we all spoke different mother tongues: Hindi, Tamil, Kannada, Bengali, and Telugu. This obviously made it tough to engage with our languages, even though we still made our best attempts. I learned how to read and write in Hindi during my senior year of college, but my skills are still rusty and elementary at best. Without continuous exposure and practice, I'm scared that one day I'll lose the ability entirely. 
As a child of immigrants, out of the context of my motherland, I find myself grappling with guilt or fear of losing touch with my roots. It can feel that with every passing generation, pieces of my culture may slowly diminish or get lost in translation. Bits of wisdom that are so niche and particular that, once I forget them, who will be there to remind me? 
As I'm scouring the web for hair rejuvenation remedies and get overwhelmed by the surplus of opinions, I get frustrated that I can't remember which ayurvedic oil is better for hair regeneration: Amla or coconut? If I catch a cold and need to make my nani's cure-all tulsi chai recipe, I cross my fingers and hope that I've gotten all of the ingredients and measurements right. When I seem to be trapped in a continuous cycle of ebbs and want to consult my Vedic astrological chart for some insight, I find myself lost trying to navigate the implications of Shani and the meaning behind my houses. 
It took a lot of time and reflection to let go of feelings of guilt attached to this notion of preservation. This isn't to say that this process isn't continuously ongoing. But, what I've ultimately reconciled, is that as a diaspora kid, I'm creating something that is true and unique to my nuanced experience as an Indian American.
View this post on Instagram
Usha Jey, a South Asian-born and raised in Paris, recently fused urban and Bharatnatyam dance forms to create "Hybrid Bharatnatyam." This dance form so perfectly encapsulates the blending of culture. As a dancer who grew up performing urban choreo with a mix of Bollywood, this fusion of East and West was such a validating thing to see. Dance has always been a medium through which I've been able to connect with my American and Indian identities. A lot of my childhood was spent performing Bollywood routines at temple events or Neema Sari showcases. In high school, I was introduced to competitive urban dance and fell in love. Excited to give my teammates a peek into my culture, I choreographed and taught an urban-Bollywood piece to the classic "Sheila ki Jawani" that we ended up performing at our annual showcase. Similarly, artists like MEMBA and Abhi the Nomad subtly weave nostalgic Indian sounds into their electronic and hip-hop music to create something entirely unique. As someone navigating both of these worlds, their music tugs at my duality. When I lived in San Francisco, during the festival of Diwali, I would cook up a feast and host all of my friends from diverse cultures and backgrounds to eat, do rangoli on the roof, and light sparklers. While that may not have been a traditional celebration, it was my cliff notes version of Diwali that I was giddy to share with my community.
Historically speaking, in any culture, there are traditions and customs that will be safeguarded until the end of time, but on that same note, there will be so much of culture that will evolve and soon look different. And maybe embracing that is something beautiful in and of itself.
While I'm still navigating my connection to my motherland, heritage, and roots, I'm allowing myself the grace to see that elements of them may manifest themselves differently in my life and the community of culture surrounding me. And while I may be creating something unique to my own identity, I still hope to honor the traditions and customs of those who came before me. 
Feature Image via Shutterstock