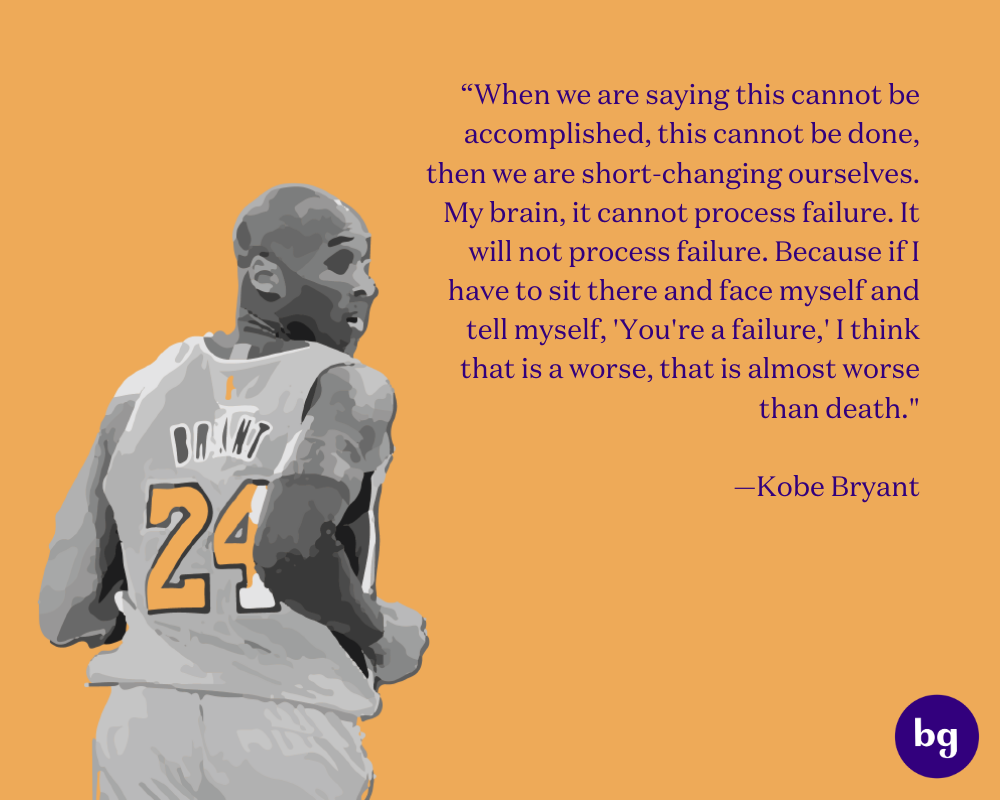 A note from the editor: While many celebrate Kobe Bryant's career and applaud his dedication to the sport of basketball, we understand his legacy off the court is complicated. We are thinking of the brave woman who reported rape against the then 24-year-old player in 2003. Although Bryant initially denied the assault accusation, he later issued a public apology, and the charges were dropped because his accuser refused to testify; the case was settled outside of court. We will always continue to stand with the survivors of sexual assault who openly share or don't share their accounts.
Like many Saturdays for the last few weeks since discovering the genius that is Netflix's Good Girls, my boyfriend and I sat in front of the TV binging on yet another episode. We're rounding out season two and are entirely obsessed with Ruby! 
He suddenly lunged for the remote to pause the show. Stunned and confused, we read the notification on his phone about the death of Kobe Bryant. In a series of moments, texts from friends and breaking news alerts by other news sources confirmed a helicopter crash on January 26th, concluding the loss of nine souls — including the legendary Kobe.
Some might wonder how the world could be so torn up about a basketball player? Impactful people die all the time from great scientists to farmers who have fed thousands. Personally, the death of Kobe Bryant felt severe.
For a young athlete like myself, players like Kobe left a lasting impression. I recall in my childhood; I knew almost every English Premier League player from Manchester United, Chelsea, and Liverpool. To be the best, I memorized their running styles, go-to positions during a corner kick, and watched interviews of them talking about how they play the game. You understood their mentality to execute a win. 
For Kobe, this was the Mamba Mentality. The idea of always being the best version of yourself at all times. Off the court, Kobe embodied Mamba mentality through his relationship with his daughter, Gigi. After Kobe and Gigi's passing, touching videos from social media surfaced. Kobe was gushing over his love and pride for being a 'girl dad.' Shutting people down when they wondered if he ever wished for a son to pass on his legacy.
Kobe and Gigi courtside breaking down the game ? pic.twitter.com/FxqSjVx6ew

— ESPN (@espn) December 22, 2019
In the viral Twitter video that quickly transitioned from a meme to a memory, Kobe seems to be providing an explanation to Gigi about something relating to the basketball game where they are sitting courtside. During my athlete years, my dad pushed the Mamba Mentality often, and that video would have been a familiar scene between my dad and me. 
Throwing me into just about any kind of game environment, you could easily find my dad and me. Either in the Minnesota cold playing indoor futsal at the high school gym or sweating through our T-shirts in Malaysian peak humidity. Often, these environments found me predominantly surrounded by men. Every so often, they would call out the fact that I was present and make jokes along the lines of 'taking it easy' or making special accommodations because I'm a woman. However, time and time again, my dad personified his pride in being a 'Girl Dad' like Kobe and advocated for no changes.
With the passing of Kobe and reflection on the beautiful relationship he had with Gigi, my mind continues to go back to why some South-Asian fathers find difficulty in 'championing' their daughters, like their sons? As a culture, we have passed down the generational line of the gender stereotypes that stalemate our community's growth. 
Throughout the community, there is a heightened stigma on South-Asian women playing sports. If they do play, they are non-contact sports to ensure that they are not seen as 'too masculine.' On the contrary, I credit sports and my athleticism towards my broader understanding of who I am as a woman. There's a specific mental power that I feel I obtain when I navigate athletic spaces as a South-Asian woman. You find strength in doubt and determination in underestimation all with a cheeky smirk; because you've managed to surpass the low bar, others had placed on you. I saw myself and my dad in Gigi and Kobe. Their eloquent and genuine admiration for each other. Thank you for inspiring and elegantly displaying the Mamba Mentality. You will continue to inspire young girls and their fathers everywhere.