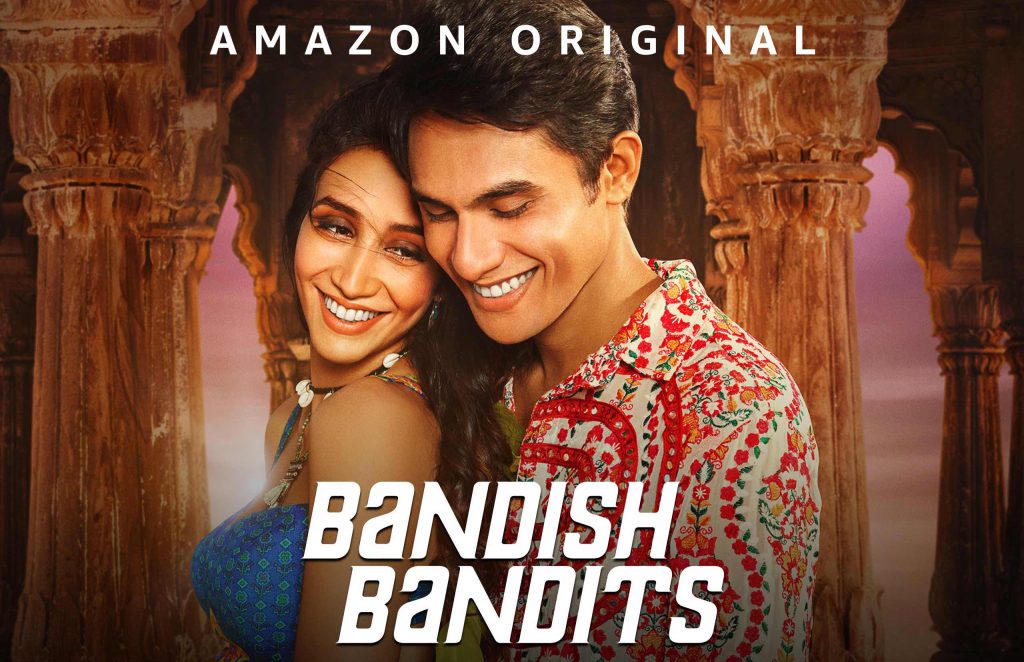 Hindustani classical music lovers, rejoice!
In a time where it feels like the only music being made is remixes and remakes to appease Gen Z audiences, Amazon India has released a 10-part Original Series called "Bandish Bandits" that is dedicated to a genre that has not received much attention commercially: Hindustani classical music. 
Directed by Anand Tiwari, "Bandish Bandits" tells the romantic tale of 21-year-old Radhe (Ritwik Bhowmik), a classically-trained vocalist from Jodhpur, Rajasthan, and Tamanna (Shreya Chaudhary), a modern pop singer who gains YouTube stardom. Radhe is also the grandson of "Panditji" Radhe Mohan Rathod (Naseeruddin Shah), the strict family patriarch who is Jodhpur's sangeet samrat ("king of music"). The younger Radhe vies to receive the stamp of approval of his prodigal grandfather, namely, the "sacred thread" that Radhe Mohan has bestowed to only seven of his students in his decades of teaching. 
Radhe's and Tamanna's paths cross when Radhe attends Tamanna's concert and he stuns her with his singing backstage. Looking for a chance to collaborate with international pop sensation Queen Eli, Tamanna realizes that a semi-classical pop fusion track sung with Radhe may be the way to get Queen Eli's attention. This wouldn't be a love story if there wasn't a love triangle involved: Radhe's father, Rajendra (Rajesh Tailang), arranges his marriage with a foreign-educated, seemingly sanskaari girl named Sandhya (Tridha Choudhury), who's hiding a secret of her own.
Of course, Radhe Jr.'s journey to achieve musical perfection and follow in his grandfather's footsteps is met with obstacles, too. Radhe's father and uncle, Devendra (Amit Mistry), are musical outcasts in the eyes of Panditji and secretly deal with the financial weight crushing the family. Panditji's son from his first wife, Digvijay (Atul Kulkarni), plays the show's "villain" as he lays claim to the Rathod gharana ("family") of music as its rightful heir. Radhe is forced to take his rapidly hard-of-hearing grandfather's place to compete against Digvijay for his family's honor in a musical competition.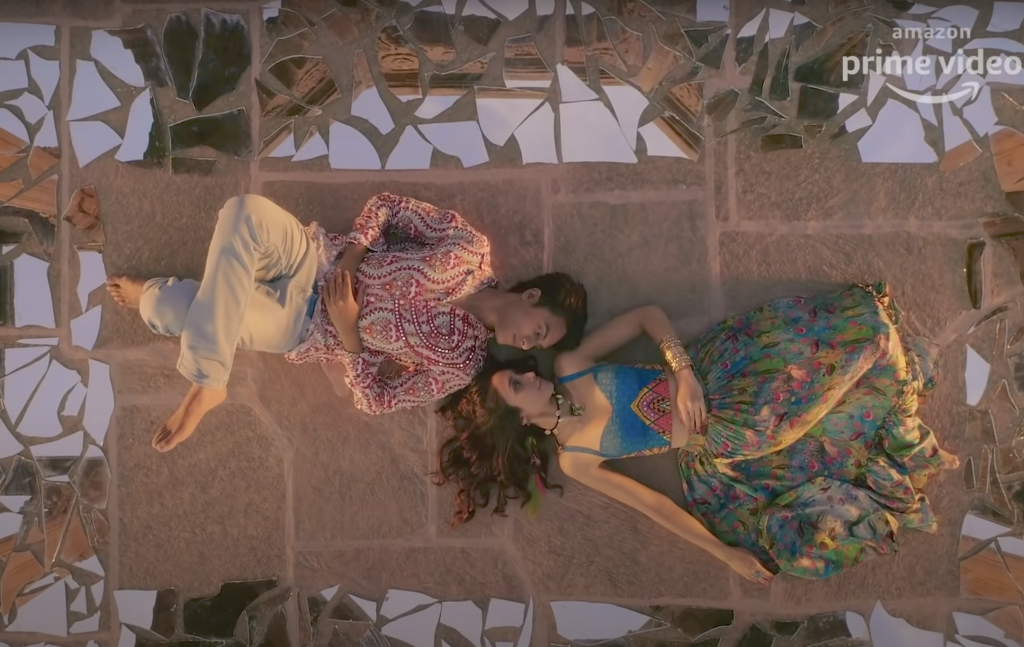 While the plot of "Bandish Bandits" may seem to drag at times and seems to draw inspiration from movies like "Patiala House," "Secret Superstar," and "Hum Dil De Chuke Sanam," it shines in two aspects – the acting and the soundtrack. 
Unsurprisingly, Shah excels above and beyond the rest of the cast as the Rathod patriarch who himself has a problematic past. He is more than convincing as a master of the arts, skillfully lip-synching to the voice of Pandit Ajoy Chakraborty and playing an elderly man who fears losing the one sense that is most important to him: his hearing. Seasoned actor Kulkarni brilliantly conveys the arrogant, ostracized son who wants to prove a point to his father. Both Bhowmik and Chaudhary give highly commendable performances, but it was disappointing to see Chaudhary's character of Tamanna fall into the stereotypical trope of smoking, having colored hair, using "millennial" vocabulary (that no one actually uses), and emphasizing her sexuality in order to portray her "modernity." Likewise, while some of Tamanna's talent agent Arghya's (Kunaal Roy Kapoor) lines were witty, the way he shouted and spewed obscenities in most of his lines, and insinuated sexual innuendos into every situation to appear "hip" was downright cringey. His character definitely could have been toned down. 
As mentioned, a review of a series about music would not be a review without mentioning the soundtrack. Composed by renowned trio Shankar-Ehsaan-Loy, the music of "Bandish Bandits" transports you to India and makes you fall in love with Hindustani music (if you weren't already a fan before). From the beautiful classical compositions like Javed Ali's "Labb Par Aaye" and Shankar Mahadevan's "Padharo Maare Des" to the popular fusion hit "Chedkhaniyaan" sung by Pratibha Singh Baghel and Shivam Mahadevan, the tracks of "Bandish Bandits" are a welcome escape from whatever is coming out of Bollywood these days. I will definitely be looping this soundtrack on repeat for the foreseeable future. 
"Bandish Bandits" is a feel-good, cinematically breathtaking series that hits all the right notes to make it a binge-worthy entertainer. The cliffhanger ending of this season hints at a second season, which I would wholeheartedly welcome.
Watch "Bandish Bandits" on Amazon Prime Video now and stay tuned for Brown Girl Magazine's exclusive interview with the leads of the show!