4
min read
After a year of waiting since Season 1, "Sacred Games," the Netflix hit based on the novel of the same name by Vikram Chandra, returned to small screens everywhere on August 15, and is better than ever.
In case you need a refresher, here's what happened in season 1. Warning: spoilers ahead!
Season 2 picks up where season 1 left off, with Sartaj Singh (Saif Ali Khan) and his police comrades investigating a fallout shelter connected to an impending nuclear threat on the city of Mumbai. The nuclear plot links Hizbuddin, a fictional terrorist organization, to a man named Shahid Khan (Ranvir Shorey), who's allegedly behind some of the biggest attacks in India — from the 1993 Mumbai blasts to the 1999 Kandahar hijacking.
As part of this new investigation, Singh and his sidekick Inspector Majid Khan (Aamir Bashir) make it their mission to find Shahid Khan, while Singh also tries to uncover how Guruji (Pankaj Tripathi), the spiritual guru whom Gaitonde (Nawazuddin Siddiqui) referred to as his "third father," comes into the picture. Overall, the season tracks 23 years of Gaitonde's life, from 1994 to 2017.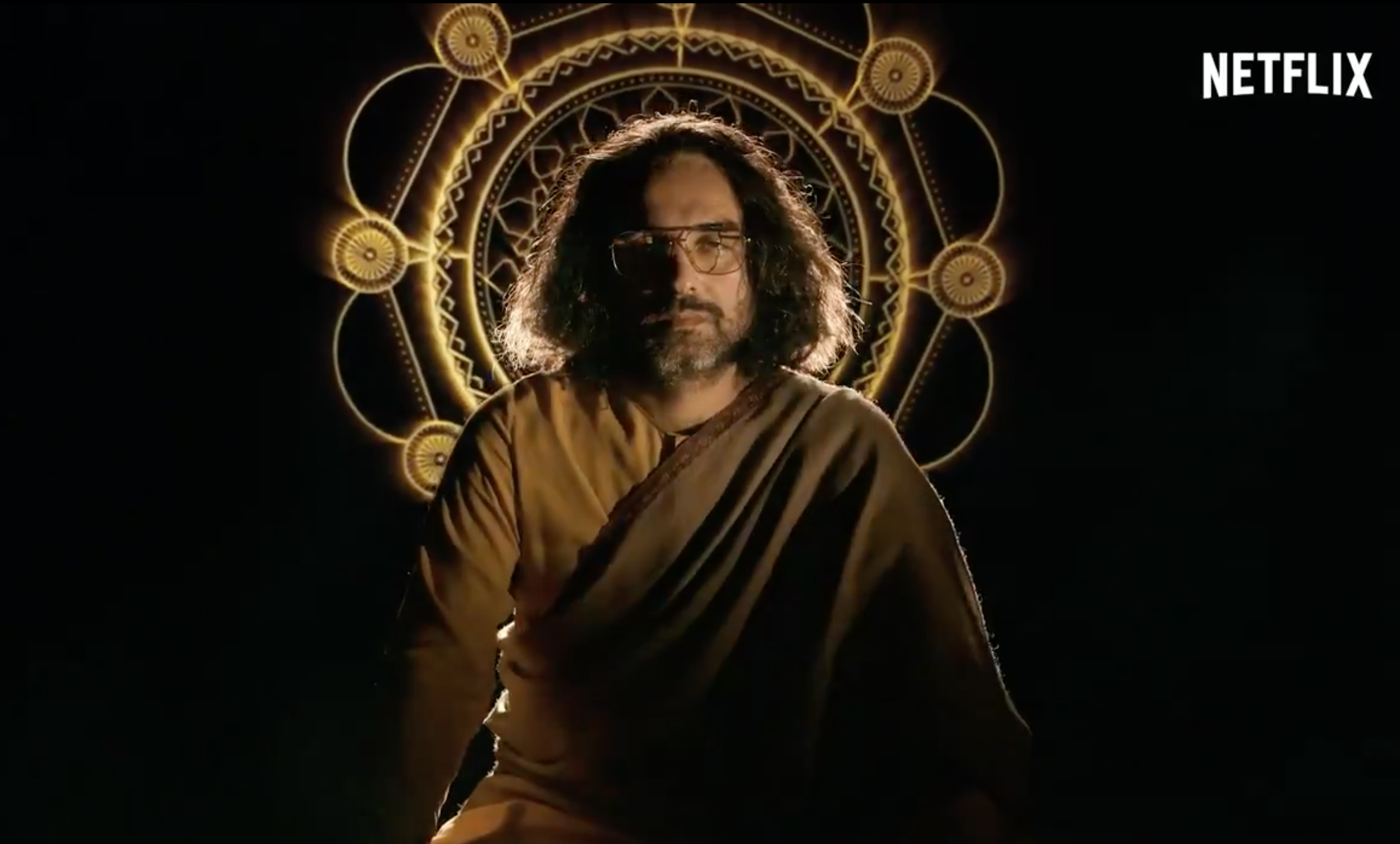 Speaking of Pankaj Tripathi, all I can say is WOW. "Sacred Games" Season 2 would be nothing without him and his incredible deadpan acting. Is there any role this man can't do?! It's like the character of Guruji was made exactly for him.
The connection and chemistry he shares with Siddiqui on screen, even in their (unexpected) physically intimate moments, demonstrate the importance Guruji had in Gaitonde's life and how Gaitonde ended up as a pawn in Guruji's "Satya Yuga/Kaal Granth" game. All I can say is that we're truly #blessed to see such talented actors like Siddiqui and Tripathi share quality screen time together and create a real piece of art.
While some say Guruji and his ashram were not unique or exciting plot points because they seem to be based off of another Netflix favorite, "Wild Wild Country," rather than the "Sacred Games" novel, I didn't think there was a lack of originality (since I haven't seen "Wild Wild Country").
Guruji's ashram also adds to the picture (pun intended) his loyal follower Batya Abelman (Kalki Koechlin), who oversees the Mumbai ashram. Abelman is just one of several new plot-driving female characters in this season of "Sacred Games." Although I'm always impressed by the diversity of roles Koechlin has played, I wasn't entirely impressed by her acting here. Nevertheless, Abelman's relationships with both Gaitonde, Singh, and Singh's father, Dilbagh, connect the past and present together and help bring the various subplots and characters story lines together.
As mentioned, I was pleasantly surprised by the increased number of pivotal female characters this season who actually advanced the plot of the show. Jojo Mascarenhas (Surveen Chawla), who we saw killed off early on in season 2, is a fearless woman whose dark, intense relationship with Gaitonde unfolds throughout the season. Elnaaz Norouzi returns as Zoya Mirza/Jamila, the aspiring actress who has a romantic and business relationship with Gaitonde (on that note, the film she stars in directed by a certain "Ram G. Verma" is quite an amusing dig at the real life director Ram Gopal Verma by "Sacred Games" director Anurag Kashyap). And just like season 1, season 2 has multiple characters who do have major screen time and credible roles, like Singh's ex-wife Megha (Anupriya Goenka), ATS Analyst Rama (Smita Tambe), and Ponnuthai (Mahita Suresh).
The most dominant female character of the season, in my opinion, was RAW agent Kusum Devi Yadav (Amruta Subhash), a character whose gender has been flipped from the book. Early in season 2, Gaitonde is approach by Trivedi (Chittaranjan Tripathy) and Yadav to work for them in Kenya. Not only is Yadav brilliant, she's one of the few people who ever stands up to Gaitonde and turns out being a heroine who assists Singh in foiling the terrorist attack. Subhash truly deserves an award for her portrayal as Yadav, and recognition for the whole year with her other brilliant work in Zoya Akhtar's "Gully Boy."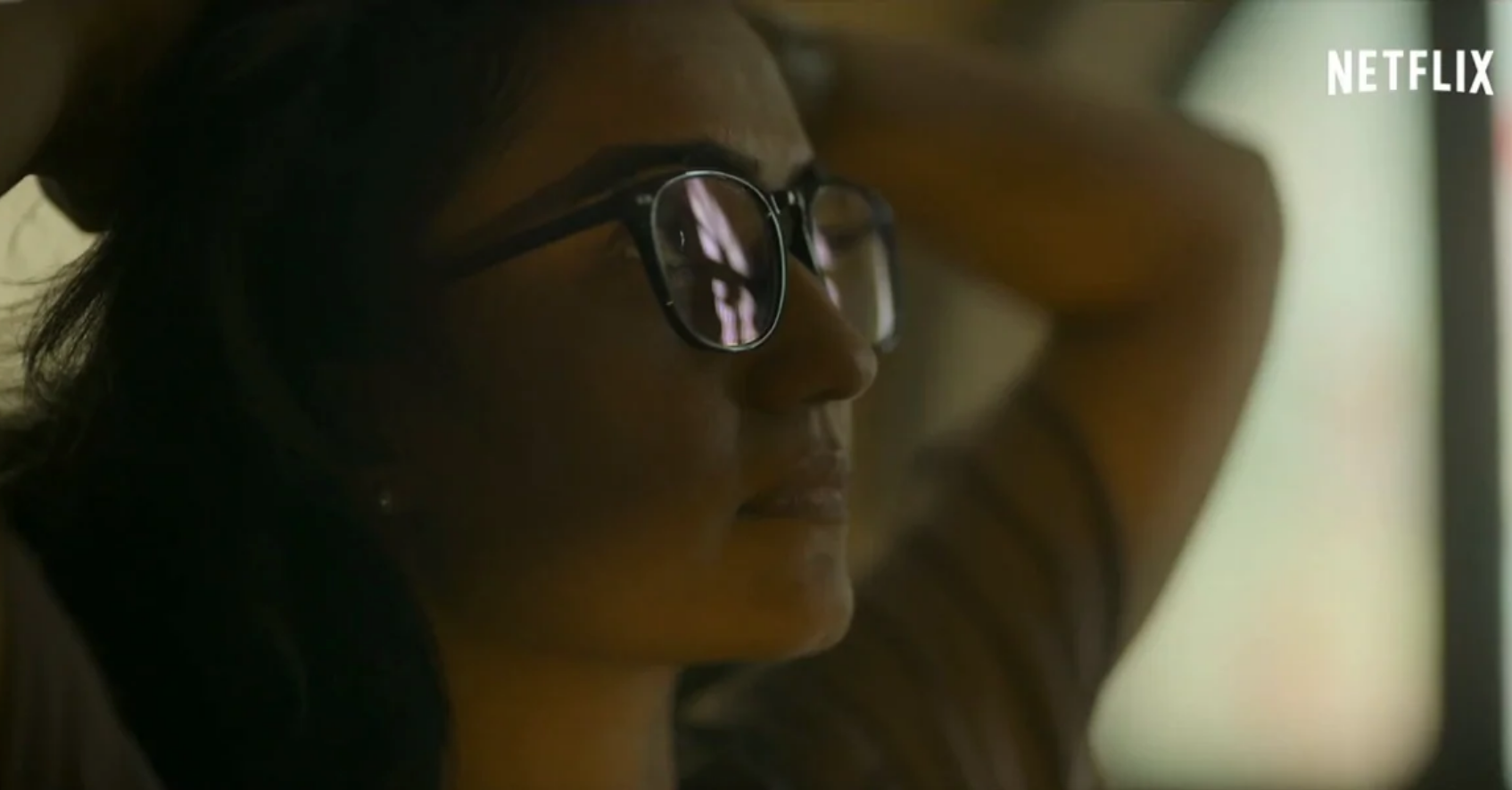 I can go on and on about the other characters and themes in the show that make "Sacred Games" the incredible socio-political commentary that it is. There are points that touch upon religious discrimination, Hindu fundamentalism, the construct of time, and more. I would be remiss to not talk about the seat-gripping ending though: Ugh, I have SUCH a love-hate relationship with cliffhangers!! What even?? Does Singh enter the correct deactivation code to save Mumbai from destruction?
Many viewers have questioned whether he does, since the pattern he draws appears to be different than the activation code Shahid Khan puts in, but others argue that the deactivation code doesn't necessarily have to be the same as the activation one. All I know is that this calls for a Season 3!!
Overall, despite some minor plot holes, Season 2 of "Sacred Games" is filled with fabulous character development and purposeful telling of narratives. It proves that this Netflix original show is one of the most creative, complex, and talent-packed productions to come out of India, and demonstrates to the world that India can make more than sappy, outdated Bollywood films. If not another season of this amazing show, I look forward to seeing what other praiseworthy content India can bring to the small screen!
What are your thoughts about "Sacred Games"? Leave us a comment below!