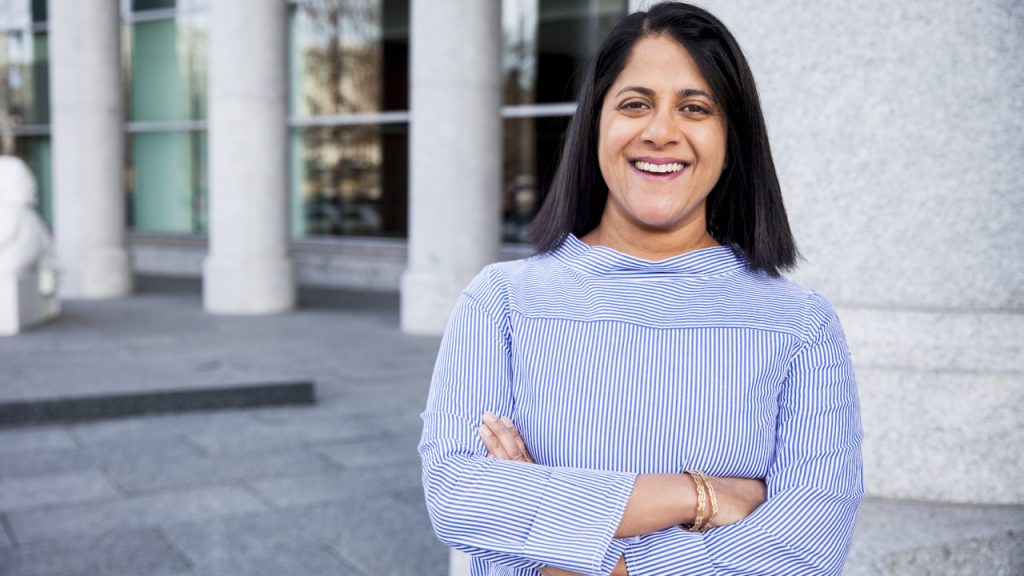 "If you don't see the book on the shelf that you like, write it."
This is one of Saira Rao's guiding philosophies in life – one that has both influenced her decisions to start a media company focused on telling diverse stories, and more recently, make a bid for the congressional seat in Colorado's 1st district.
Against the Odds: Creating an Outlet for Diverse Voices
When the mother of two, also a University of Virginia graduate and NYU Law School alumna, set out to establish a media company with friend and former executive recruiter Carey Albertine, they were told repeatedly that they didn't understand the publishing industry, that they should intern to learn the ropes and that "white boys sell." However, deep down, Rao knew that they were more than qualified to pave a path for themselves. She also recognized that in order to connect with a story, one needs to see him or herself in it.
"Representation matters," she said.
And in the world of publishing children's books, it's clear that not all stories and authors are equitably represented.
According to a CCBC report, out of the 3,500 books received by U.S. publishers in 2017, 116 books were by African Americans, 18 by Native Americans, 256 by Asian Americans and Pacific Islanders and 108 by Latinx individuals. These numbers indicate that only 14 percent of all the books received were written by people of color, despite making up more than 35 percent of the nation's population.
In order to bridge this gap, Rao continued on her mission, ignoring the naysayers, and finally in 2012, In This Together Media was born. Now six years later, the company boasts a rockstar list of authors—ranging from Trans teen activist Gavin Grimm to Black Lives Matter co-founder Patrisse Cullors—and bestselling young adult novels now in development for film adaptation.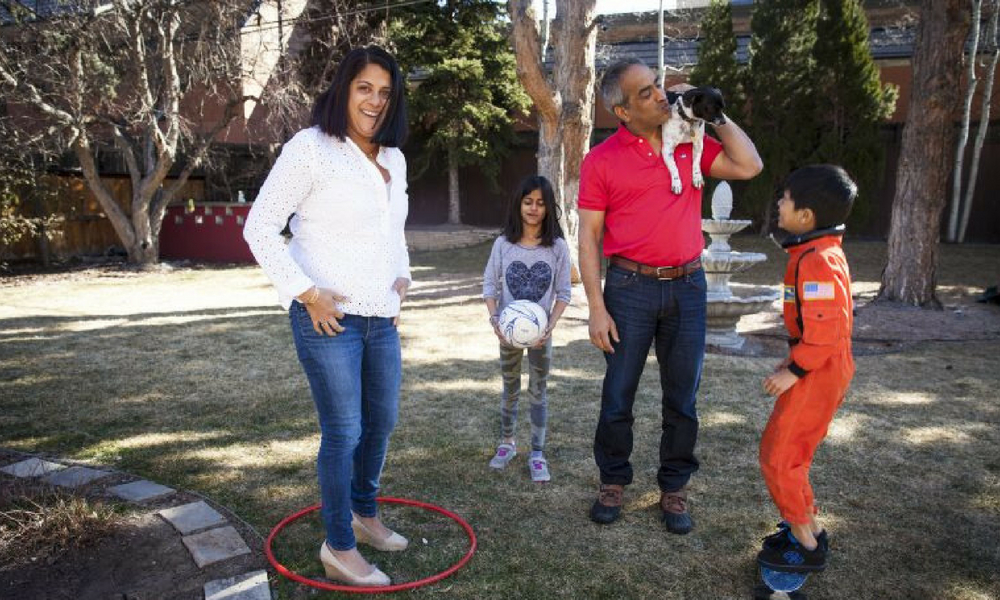 Representation in Congress
In January 2018, Rao officially announced her candidacy for congresswoman in Colorado's 1st district. This was also a decision influenced by the lack of representation and equity she saw in her own congressional district and all around the nation.
All nine members of Colorado's congressional delegation are white, a fact that is simply unrepresentative of her district's population, 30 percent of which is made up by people of color. She believes that regardless of which party they support, the experiences of people of color are important, and thus, their representation in public office is necessary.
"What I hear from people of District 1—no matter if they are Latinx or African American—is that they know I get what it is like to go through life as a woman of color, and that de facto makes me someone more representative of their experiences than someone who doesn't have that background," Rao said.
In fact, there has never been a woman of color in Congress who has represented the state of Colorado. For Rao, that isn't surprising given her frustrating experiences as a woman of color in the Democratic Party and the roadblocks she faced from her own local and state party when she announced her candidacy. A democratic activist her entire life, she had a great awakening when she realized the Democratic Party's true colors in the aftermath of the 2016 presidential election.
In a viral open letter she penned for the Huffington Post titled "I'm A Brown Woman Who's Breaking Up With The Democratic Party," she detailed her issues with the party, which she says wanted her time, her vote and her money, but would be silent or even hostile on issues pertaining to people of color.
"When it came time to answer questions about the Muslim ban or DACA, I got crickets," Rao explained. "Crickets at best. I would hear 'We've got bigger problems' or 'Civil rights are not our #1 issue.' Neoliberal party loyalists told me to go away. I got on the ballot through both a petition and the party's assembly process, which is a big thing, and the local party has done everything they can to blindfold me and tie both hands behind my back. The party will do whatever it can to protect the status quo."
Given her grievances as a person of color, Rao strives to make racial equity a focal point of her own platform. She hopes that a framework of racial equity can begin to solve other problems like the American immigration system, which she contends is racist and broken. There is a cultural narrative that paints brown and black people as un-American and as people who ought to be grateful to be in this country.
However, she aims to remind people who subscribe to this narrative that everyone is an immigrant unless they belong to indigenous groups, and that African Americans were forcibly brought to the United States. To ensure racial equity, Rao believes there first needs to be a national conversation centered around truth and reconciliation. Then we need to discuss comprehensive immigration reform with a pathway to citizenship.
"I think in some ways the Dreamers and DACA issue has been very illuminating to Americans," Rao added. "If Dreamers were white and they had a Super PAC, they wouldn't be in this situation."
Taking Corporate Money Out of Politics and Leading with a Bird's-Eye View
Rao's platform is based on two foundational concepts which influence all of her policy stances: The first is getting rid of corporate money from politics, and second is legislating from a macro-level place of equity. She believes corporate money is a huge poison that impacts both political parties and absolves politicians from being accountable to the people they represent.
While she recognizes that the formal way to get rid of corporate money for good would be to overturn the Supreme Court case Citizens United v. FEC, Rao knows it is unlikely in her lifetime or even her children's lifetime. Instead, she thinks politicians ought to take personal responsibility and refuse corporate PAC money. She herself has led by example and not accepted a single dime from corporate PACs and has even gone on to raise more money than her incumbent.
Coming to her platform, Rao believes in taking a bird's-eye view on issues and working to achieve social, economic and political equity. When asked about how some of these big policy ideas will be implemented, she prefers not to get too into the weeds. She believes her main goal is to unite people and agree on priorities before delving into the "how."
"There are a million ways to skin a cat, so as a party, we have to first agree that healthcare equity or racial equity is our goal, and we will figure out how to get there," Rao said. "Donald Trump has figured out a way to get his wall built. My company is essentially people from all different backgrounds around a table talking about how we can create the best story together, so I know we can come up with great legislation as long as we are operating from this place of equity and without corporate money in politics."
For example, when asked about how she plans to accomplish free public college education, Rao pointed to the 1.4 trillion corporate tax bill recently passed and how student loan debt just so happens to add up to around the same amount. Just like how Congress came together and decided that they were going to give corporations a break to drive economic growth, she thinks we ought to do the same with young people who are primed to jump-start the economy. Currently, however, despite attaining a good education and job opportunities, young people out of college are burdened with mountains of debt and are struggling to achieve financial security.
"We can eliminate student loan debt," Rao said. "We are sitting on 1.4 trillion dollars of student loan debt but we gave companies a 1.4 trillion dollar tax cut. Again, we have the money, but we don't have our priorities in-check. The average price of a home in Denver is half a million dollars, so how are young people going to afford that? We are not just stopping wealth creation. We are enabling cycles of poverty."
What has been your favorite and least favorite part of your campaign?
Favorite: Meeting and listening to thousands of people all over District 1. Truly truly amazing.

Least favorite: The amount of money I've had to raise and the amount of time I've spent to raise money. I wouldn't have a chance if I wasn't raising money. I spend tons and tons of time on the phone and writing emails But all of that pales in comparison to meeting people. Hearing what matters to them and their pain points and seeing that I can actually give them a voice and a seat at the table makes everything worth it.
If you could come up with a Saira Rao special menu featuring food from favorite places in your district, what would be on it for breakfast, lunch, and dinner?
Saira Rao Special Menu

Breakfast: Santiago's breakfast burrito

Lunch: Chicken vindaloo bowl from Biju's Curry Shop

Dinner: Sushi
Who is one Brown Girl/woman who you'd like to appreciate?
I have an idol, Niti Pawar. She is the founder of the South Asian Bar Association in Colorado, and I have truly never seen someone practice what they preach like she does. She takes her privilege and power and advocates for communities of color. She is a mentor to young attorneys and attorneys of color. Everything she does is magic.