Acting has always been in my blood. Although it wasn't something I pursued until I moved to the United States, I intuitively knew where my path would lead me. Movies have shown me the magic that anything is possible. Growing up in a house where any creative passions were pursued in secret, movies gave me that outlet to dream and build my imagination, letting me believe that one day it would all come to fruition. As I make these dreams a reality, I am often drawn to people who are of the same caliber. The universe has a way of paving the path for us. All we have to do is step on it.
This reason is why I felt in awe and yet right at home at Sonny Chatrath's annual soiree for South Asian Artists in US & Canada. Hosted at Pondicheri NYC also owned by fellow actor Ajna Jai, the beautiful ambiance and cuisine of this restaurant led to the magic of the evening.
Carefully founded, curated and mentored by Chatrath, The South Asian Artists group is more than a social media presence. It is a community where aspiring South Asian actors, directors, producers, writers and many more find support, advice, opportunities and quality work.
When Chatrath first greeted me at the door, I sensed his welcoming and ambitious spirit right away. Having worked in several films, TV commercials as well as the host of "Center Stage" on Awesome TV, he is a man who strongly believes in putting the South Asian acting and artist communities on the map. As an empowering presence protecting aspiring actors to make smart choices, he is a pillar of sound advice, strength, and creativity. When I asked him what advice he had for young aspiring actors, he said,
"Pursue your dreams but keep your day job."
To me, this represents the essence of what makes South Asian actors and artists akin to superheroes. Partly cultural and partly the drive to be multifaceted, the South Asian community is probably one of the few that I have seen where artists pursue medical or engineering degrees by day as well as their love of film and supporting their fellow actors by night. It takes a special individual to gracefully handle these hats, but Sonny does it effortlessly. Also the Director of Sales for Up and Away Travel, a high-end American Express Travel Management company, a chef enthusiast and a doting husband and father, he is a man who doesn't shy away from his dreams or his responsibilities.
It is no wonder that all members speak so highly of him, including the following superheroes with whom I had the pleasure of speaking to at the event.
Karthik is a very talented actor based in New York. Known for his work in "It's Free" (2015), "Forbidden" (2018) and "Ivide," his is also very versatile. Pursuing acting at an early age, he was fortunate enough to have the support of his parents, especially his dad, Nilambur Karthikeyan, who was A.R. Rahman's first music teacher and has sung in over 60 Malayalam films. The first thing that hit me when talking to Karthik is his humility and quiet confidence. In an industry where self-promotion is often a necessity, it is so refreshing to see such a down-to-earth and hardworking person. In asking him what keeps him going, he believes you can't let any negativity get you down. You have to believe in yourself when no one else does. With ambitions to win an Oscar yet the desire to always be learning, this is an actor to keep an eye on. Karthik, we at Brown Girl Magazine, are here to help you write that Oscar acceptance speech! Just say when.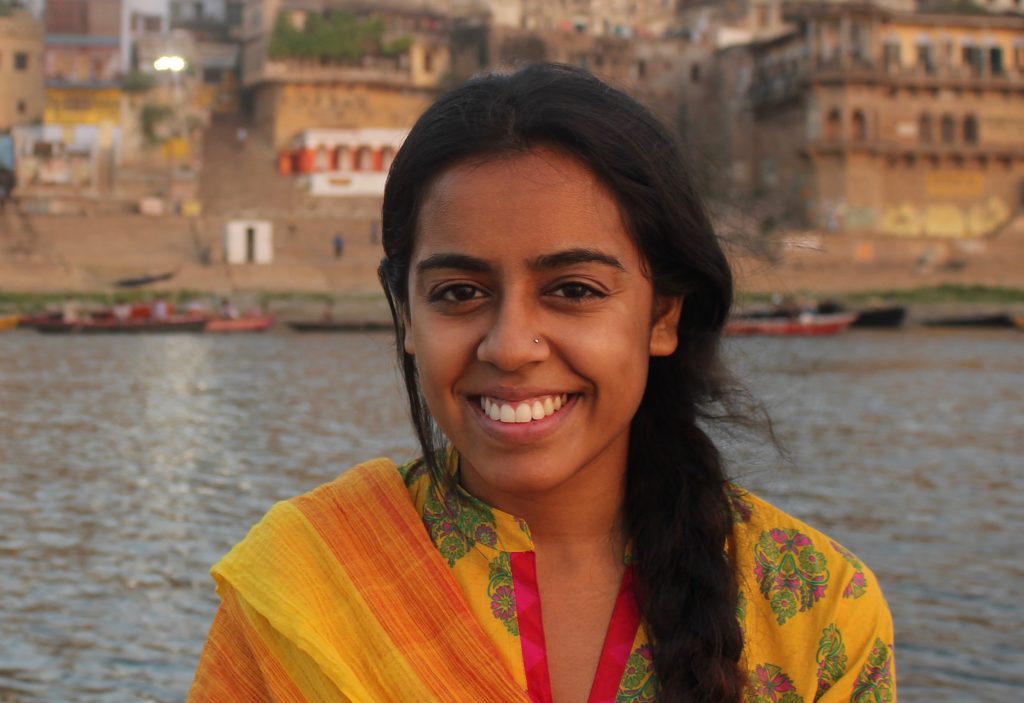 Karna is a director and writer based in New York and an avid supporter of women of color. In 2017, she produced and directed her first short film, "Arrangement," an LGBT themed film which premiered at the 2018 New York Indian Film Festival. Also an engineer with a degree from Columbia University (what would Karna's superhero name be?), she moved to Mumbai to research maternal health and to listen to the stories of pregnant women in slums. This experience and the stories of many women have inspired Karna to continue to share the stories of women of color. Proving that this Karna really "can," she continues to be that empowering voice, also recently writing for an episode of the TV Asia show "Samachari News" on the topic of South Asian LGBT issues. Although I had just a quick conversation with Karna, I felt her empathy, support and drive right away. We, at Brown Girl Magazine, look forward to including you as a guest on our LGBT podcast, Queering Desi. Don't be a stranger, please.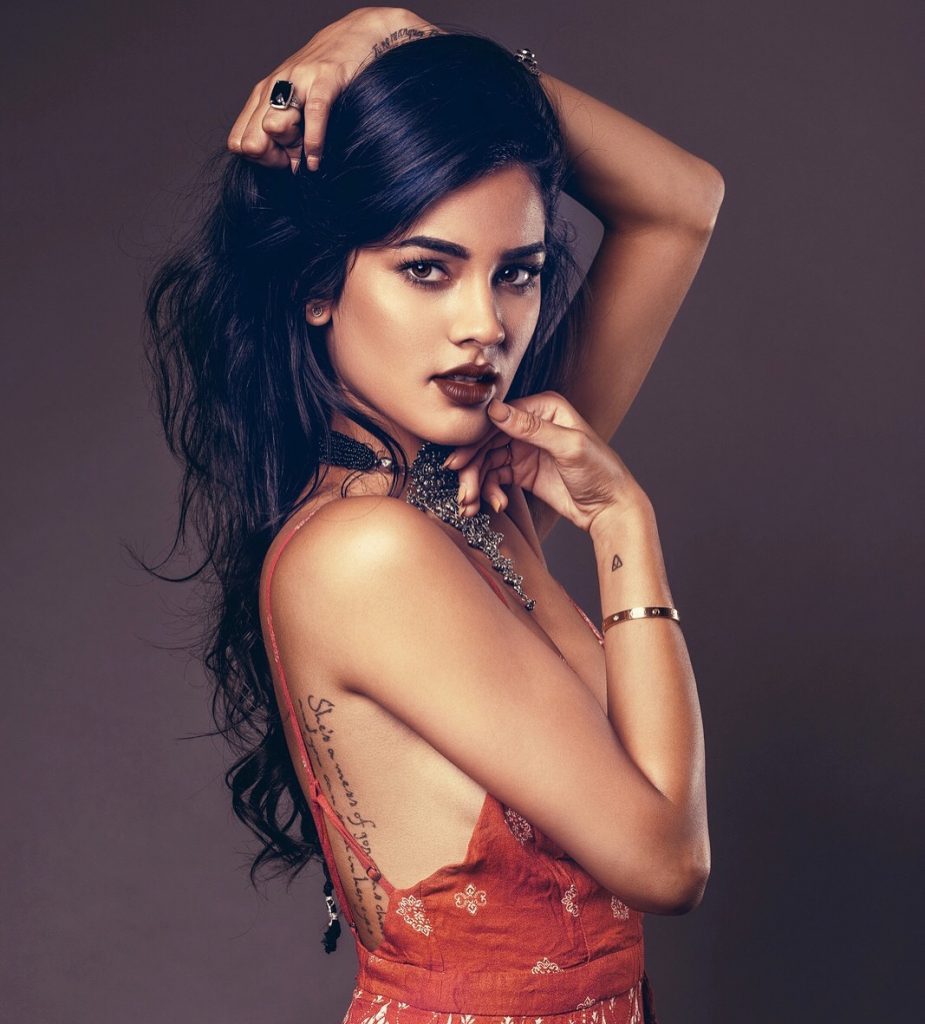 Patel is the type of woman who makes you feel right at home even though you've just met her. Warm, welcoming and funny, she is not afraid to dream big. This girl had me at,
"I want to star in the next Jurassic Park."
This statement is the way to my heart since I want to be in an action movie with dinosaurs or chimpanzees myself. Much like the challenge all South Asian actors have faced, she is often at the receiving end of "stagnant stares"—as she puts it—when she reveals her ambition to pursue a career in medicine and acting. Balancing her third year of medical school, acting and modeling, she believes dreaming big is not for the faint of heart. This is just as well because we fully heart you. Keep dreaming big and achieving, girl, and we're waiting for the invite to the premiere of "Jurassic Park" starring Patel. Until then, you can also catch her in Aditya Narayan's music video & song "Queen."
And that's a wrap as they say in our movie world! As the world continues to fall in love with superhero films because they represent something bigger than us, let's not forget the South Asian actor superhero community that can actually say, I AM a doctor, I AM an engineer – I don't just play one on TV.