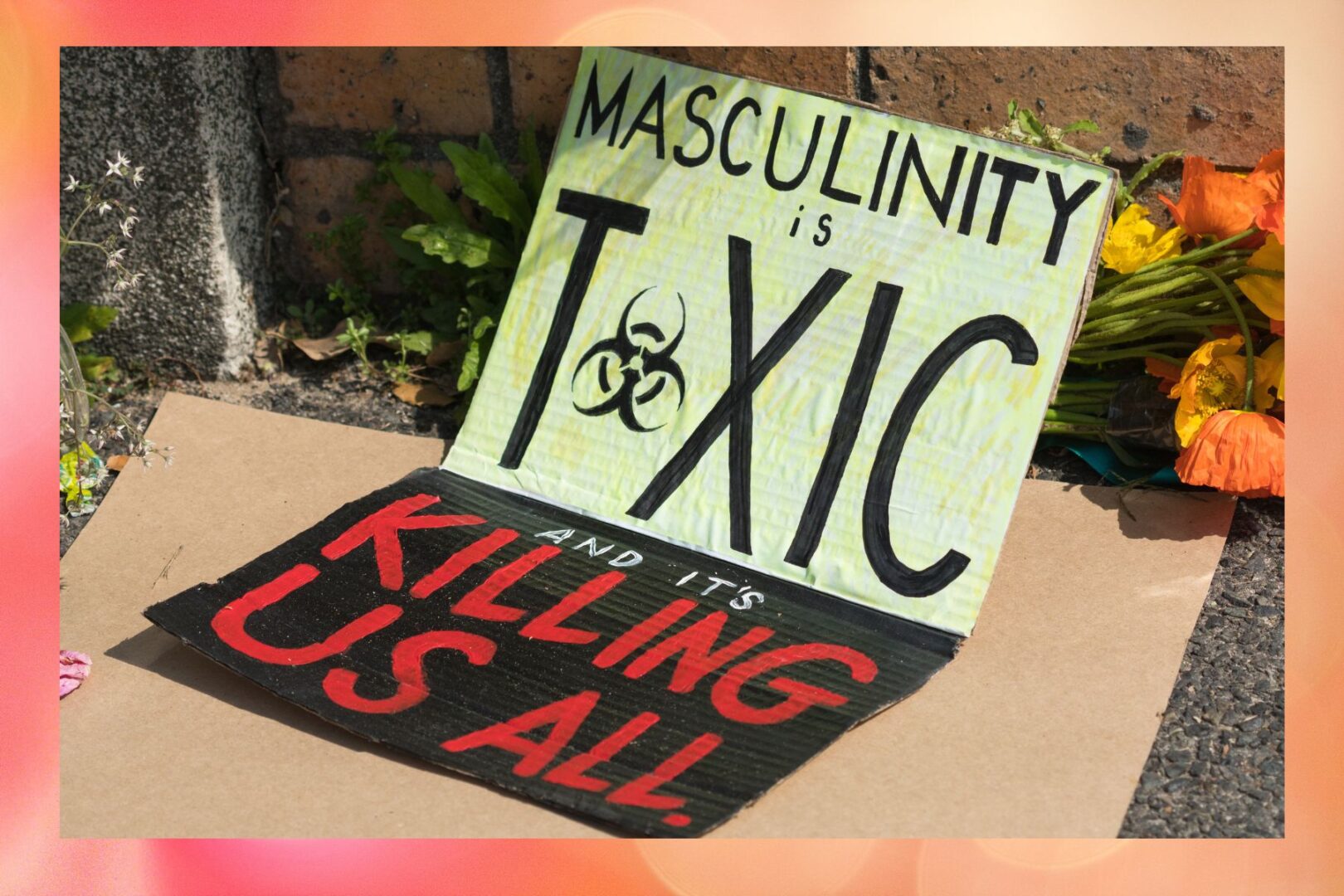 What is South Asian masculinity?
Masculinity and mental health have come under greater scrutiny by researchers, particularly as traditional masculinity is often cited as the reason why men are less willing to reach out for support regarding psychological issues. However, the influence of masculine norms on well-being has been insufficiently viewed through an intersectional lens and is understudied within South Asian mental health. From a South Asian context, traditional masculinity can include focusing on material success while displaying suppressed emotionality, which can be manifested through anger or practicing other harmful behaviors.
In order to understand its influence, it is critical to examine the impact of traditional paradigms of masculinity across the diaspora. For instance, some traits associated with traditional masculinity among South Asian men include displaying control over others. A Sri-Lanka-based study found that most male participants "associated manhood with dominance…" A Forbes India article asserted how boys in India are "taught to … apply themselves to the task of growing up to be a strong, unwavering support system for their families," which in turn forces them to be silent about topics that may make them seem weak. This pattern of behavior becomes manifested in a particularly harmful way because boys grow up with the inability to handle their emotions or formulate healthy coping strategies during challenging circumstances. 
These norms can have drastic implications and harm other community members. For instance, a focus group conducted among Nepali men found that failure to deliver for their household economically as breadwinners eventually resulted in heated disputes, which escalated and led them to engage in domestic violence. The presence of domestic violence can also be observed through media stories on the pervasiveness of gender-based harm within South Asian communities, as seen in the murder of Sania Khan. 
Traditional masculinity also hides the wounds that South Asian men may be battling within themselves. One paper asserts that for a sizable number of Indian men, "…sadness and despair find a distorted manifestation in destructive behaviors that deny their emotional pain to themselves and to others." Thus, performing conventionally masculine behaviors can mask deeper mental health issues. 
Repercussions of South Asian masculinity on mental health
Because of the pressure to adhere to such strict standards of conduct, traditional masculinity has significant, greater repercussions for mental health and well-being. For instance, because of the narrow ability of men to compartmentalize their feelings, this restrictive emotionality can result in an inability for others to recognize their mental health issues, thus failing to target the deeper causes of men's behavior. Furthermore, men themselves might engage in fewer help-seeking behaviors. This is also further complicated due to gaps in culturally competent services that can serve South Asian men when they do utilize support systems. 
Additional social forces experienced by South Asian men might explain mental health outcomes, particularly when considering the role of immigration. Among South Asian American men in the United States, one study noted that "a lower social position" within their community was linked to higher distress, indicating how critical it was for first-generation men to be leaders and actively participate in their ethnic community's organizations. Thus, social expectations of men within South Asian communities influenced their well-being, as did their social status and relative power. 
What we can do to change the status quo on South Asian masculinity and mental health 
In order to ensure that men in South Asian cultures can embrace their mental health, it is important to formulate a prudent, welcoming paradigm that encourages greater help-seeking behaviors. Greater attention to this topic can also contribute to theories on feminist and sociocultural therapeutic frameworks, which both offer the following includes suggested remedies:  
Challenging gender stereotypes and encouraging mental health care as a means to discuss issues about well-being
It is imperative to encourage South Asian men to show more emotion, thus changing the existing narrative and social pressure they face to limit the expression of their feelings. Fortunately, there is a platform, known as @BrownManTherapy, that posts content about the struggles South Asian men experience. Furthermore, therapy ought to be recommended as a means to deal with mental health concerns, which should be combined with support from the community. 
More South Asian male clinicians
In addition to instituting changes in community norms, there needs to be more diverse representation in the mental health field. In doing so, there will be greater platforms to have conversations about the negative repercussions of traditional masculinity that are unique to South Asian men. Furthermore, it is critical to challenge the social stigma that mental health is a female-dominated profession or that seeking therapy is emasculating. 
More research studies examining cross-cultural differences in masculinity across South Asian cultures
The connection between masculinity and mental health ought to be investigated much further. Studies should particularly assess masculinity within non-white contexts in order to examine the standards of manhood across several communities and truly understand the unique stressors men face across different cultural backgrounds.
While the connection between South Asian masculinity and mental health is not discussed among psychology professionals, it is critical to study the association since it plays a role in South Asian gender inequities and in mental health behaviors among South Asian men. More broadly, given the prevalence of intimate partner violence within the Asian American and Pacific Islander communities and the role of patriarchal norms in inflicting this harm, it is now more important than ever to reimagine expectations surrounding men's behavior. 
By further examining the problems caused by adherence to traditionally masculine norms and implementing certain solutions, these ideas can be challenged and dismantled to create a progressive and more inclusive model of manhood. Above all, identifying and eradicating toxic ideas rooted in traditional South Asian masculinity will lead to liberation for all people.
If you need additional resources, please visit:
Photo: Shutterstock/Roxanne 134