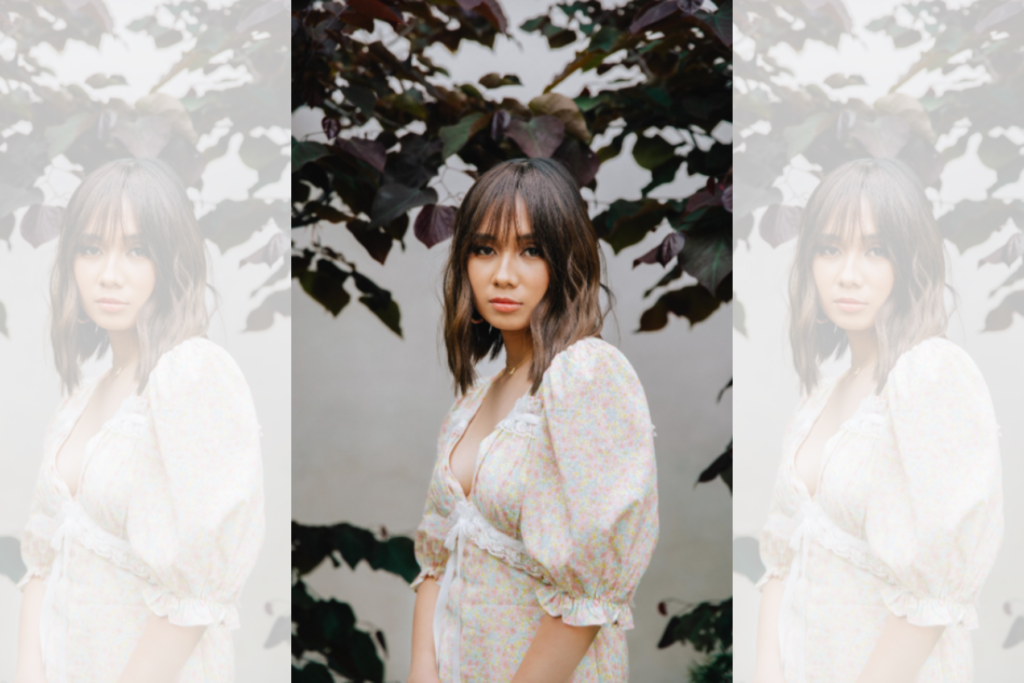 From creating YouTube covers in her bedroom to signing a deal with 88Rising, Niki Zefanya pushes the boundaries to express herself. At 15 years old, she opened for Taylor Swift. She also gained tens of thousands of views on her YouTube channel in her teen years. Niki is currently working on more music and excited to go on her first headline tour. Continue reading to learn more about this incredible artist's meteoric rise to stardom! 
Niki's first original songs were "Polaroid Boy" and "Anaheim." We started the interview with the topic of first musical influences and the start of her musical journey. We continued with how her musical tastes had changed over time. 
In my early childhood, my earliest exposure to music was mostly through R&B bangers (courtesy of my mother who loved that genre!). My mother was a singer at church, and that was what she gravitated toward. Whitney Houston, Boyz II Men, Destiny's Child, etc. In my early teenage years though, when I started to write songs and learned to play guitar, I realized my love for language and words! So naturally I started listening to other singer/songwriters who also played guitar — Taylor Swift, namely — and indie, folk, country and honestly anything with smart, poignant lyricism ended up being my preferred choice. 

My main outlet for that newfound love was my YouTube channel, and after releasing original (mostly acoustic) songs on YouTube for a few years, I discovered producing. Once I got on that wave, I was so excited by it that all I wanted to do was just keep adding layers of sound to what was just my guitar and vocal. So, I decided to sort of reset and start something new.

And thus NIKI was born, with "See U Never" paying homage to the vein of music I would listen to with my mom as a kid. Presently though, I do feel this beckoning call to kind of strip everything back and return to my guitar again. And yes, I do realize that I tend to pivot back and forth between various different kinds of music, but I don't mind. I see it all as a part of my journey toward understanding myself and my individuality artistically.
We continued the interview around the topic of meeting and joining the team at 88rising. Niki opened up about how this label and media company were the right decision for her.
It was quite organic. I had a Skype session with Sean (my manager and CEO of 88rising) and it went really well. I think it became apparent very early on that these were the people I wanted to be around and the environment I wanted to be in whilst my career took root. It mattered to me that they were a label that believed in and represented Asian artists, which made me feel incredibly seen, heard and represented from the get-go.
There are many incredible artists on the 88rising roster. Niki recalled a time working with label mates Rich Brian and Warren Hue on the track "California."
They are super fun dudes, so naturally it was a blast creating the track. It was all done remotely and independently during the pandemic. Sean had sent me an email with all these different song seedlings (that's what I like to call them), which essentially are just unfinished, barebone tracks, ideas, starter lyrics, etc. The instrumental for "California" was the only one out of those 10-15 ideas that really caught my attention. I just loved that lush guitar line and immediately heard the fifty ways I could write to it! So I went into the studio by myself and laid down some vocal ideas. Warren came to the studio the next day, listened to what I had, laid down his ideas later, we sent that over to Brian and the rest is history!
"Sugarplum" was one of my favorite earlier tracks from Niki as it shows clear vulnerability with lyrics like, "I love you too much to stay in love." As Niki fully wrote and self-produced this in her bedroom, I asked her if it is easier to create meaningful content in a proper studio or in her own DIY space. 
Absolutely. Five years later and I'm still a bedroom writer through and through! I find it much easier to think clearly when I'm alone with my thoughts, my own melodies, my own lyrical ideas — sans the many whizzing opinions of others. Don't get me wrong, collaborative writing sessions are fun in their own way, but I'm quite certain that I will forever prefer writing on my own. There's an unmatched sense of freedom when you have full creative agency to dream up whatever you want. I find that my deepest and most connected work comes from that.
The acoustic and live versions of the tracks "La La Lost You," "Switchblade," "Lowkey," are some of Niki's fan favorites through YouTube comments. Niki elaborated on why she thinks stripped-down acoustic versions of her tracks are so popular and convey such deep emotions.   
I think when you strip music back, there's a deeper emotional resonance that appears. At least for me. Stripped and/or acoustic music has always resonated with me on a much more emotional level. I started writing my own music that way — just me and my guitar — and I love it because there is this unexplained sense of intimacy and vulnerability. It's quieter, gentler and in the absence of any other sonic distractions, you're really just left with the words and the instruments. I think that paves a way for a spotlight on your thoughts and feelings to manifest. 
"Moonchild" was Niki's debut album under 88rising and left listeners to openly interpret the album. I asked Niki about her relationship with the word "genre" as she has explored so many different styles throughout her career thus far.
I'm not sure if I have a relationship with that word. At least I try not to have one. I personally am drawn to so many different kinds of music, and to box myself in for the sake of being more understandable or 'digestible' for everyone else would be a disservice to my creativity and artistry. I truly make music as a means to express, explore and process. Life is too short to not try as much as you can! I suppose I'd rather be a genre-less, confusing artist slash ever-learning human than a packaged business. Where's the fun in that!
The topic moved to how Niki felt to have her song "Every Summertime" featured in the Marvel movie "Shang-Chi and The Legend of The Ten Rings."  
It was truly a surreal experience. It was something I had always dreamed of as a kid, and then it happened, and honestly took a few months to sink in!  I'm just so happy that there's now a superhero movie that little Asian boys and girls can go see and feel seen and strong through. I'm honored to have been a part of it and still can't believe I get to say that!
Niki's song "Split" felt very relatable to fans around the world with lyrics like, "Kinda wish I knew what I meant when I say I miss home." Niki dove deeper into the meanings behind these lyrics.
'Split' was one of those 'journal entry' songs where the thoughts and feelings have been simmering for so long and then one day it all just kind of bubbled out of me. I wrote it in my empty studio in my first apartment in LA right before I was about to move into my new place. I can be quite sentimental about many things (first apartments, namely), and thus it was just the trigger to get me to write it all down. The song is about having two homes but none all at once.

Growing up in Indonesia and going to a private, English-speaking school was already an identity crisis in and of itself. Then I moved away to Nashville, Tennessee for college and struggled to find any Asian — let alone, Indonesian — communities. I had to adjust what I craved eating every day because the grocery stores don't carry any of my favorite foods or snacks. Then I moved into my first apartment and worked hard to create some sense of "home" and independence, but [then would] fly home to Jakarta only to realize my bedroom there feels way more familiar. These were all big, confusing feelings that I had to navigate through centered around identity and home, and I think 'Split' really helped me do so eloquently and creatively. It's just a 3 minute version of how I feel daily as a Los Angeles transplant and I'm so proud of how it turned out.
As concerts are picking back up I wanted to get Niki's thoughts around what it felt like to be performing again at the Head in the Clouds Festival.
It was so daunting! But at the same time, I was the most prepared I had ever been for a show. We rehearsed for weeks on end, and despite it being the largest production I had ever put on, my stage family really made me feel less alone and scared up there. It was everybody else's show as much as it was mine, and so walking off that stage with everybody afterwards felt so euphoric. It's like, we really just did that, you guys!!! It was amazing and definitely is my top 5 favorite career moments thus far.
We concluded with what Niki hopes readers take away from this interview.
I always try to tell my authentic story and the full truth in my interviews, even when it's uncomfortable to tell or navigate. I can only hope this encourages you to do the same. Be authentic and honest with yourself. The truth will set you free, but first it will piss you off!