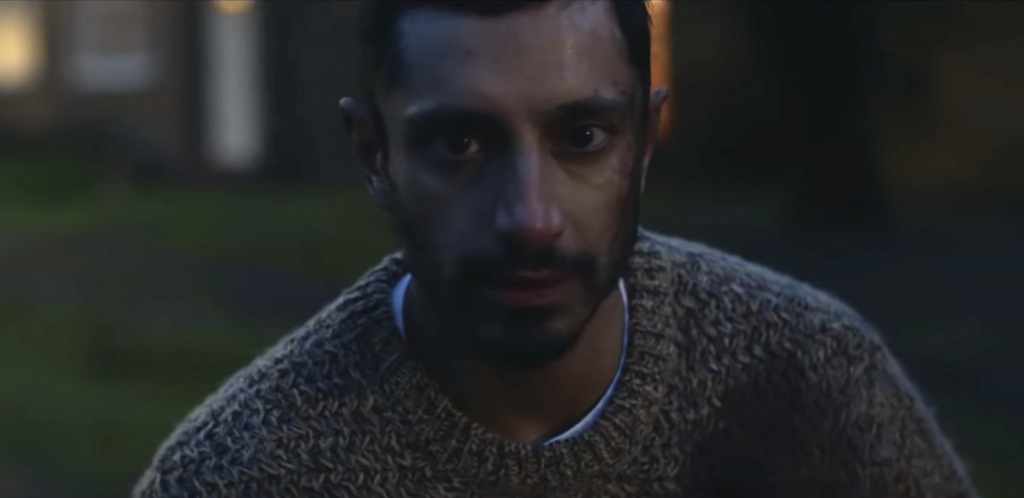 I'm scared to speak my unabashed truth as an Indian-American woman. Accusations that I'm not patriotic enough, or I'm filled with ungratefulness obstruct my raw stream of truth from flowing. A countless number of times, I've come home screaming into my pillow, yelling at my ancestors. They were lucky. They never had to face what I'm facing. My parents are accustomed to an exasperated voice and tear-stained eyes routinely calling them and pleading, "you can't even fathom what my existence demands of me."
All of these experiences matter. Every time I've felt isolated, stranded, or confused by my surroundings sum to my experience as an Indian-American woman. I was born in India and raised in the United States. Most people have no idea what kind of inner conflicts I'm reconciling while I pour my energy into deciphering the outside white world and navigating the brown world. Immersing myself into "The Long Goodbye" the new short film and EP from Riz Ahmed, I felt the courage building within me to radically and unapologetically embrace my truth.
Riz's artistic endeavor of combining music, spoken word, and film make "The Long Goodbye" a mirror for hyphenated individuals, and a looking glass for people that don't experience the struggles of duality and immigrant households.
Starting with the album itself, Riz creates a symphony of intellect, culture, and power. Personifying Britain as a woman with whom he endures a toxic breakup is genius because it allows him to explore postcolonial and Diasporic themes while commenting on gender roles and toxic masculinity. People who don't know much about Britain's impact as colonizers and how they harmed the South Asian identity can find solidarity in the themes the breakup explores. For the first time, I feel as though representation, colonialism, the creation of hyphenated culture, and racism are talked about eloquently through the lens of a South Asian person.
I found myself most moved by the tiny moments scattered in the album. From the soft azaan-like music underlying his words in "The Breakup," to the occasional Urdu rhyme, Riz's mentions of South Asian culture are subtle but significant. Embracing South Asia enables him to transcend his verbatim words and reject Eurocentric ideals in practice. Continuing the nods to South Asia, Riz's second song, inspired by Pakistani writer Manto's "Toba Tek Singh," pushes this partition metaphor of no man's land further to imply modern day no man's land is the in-between in which immigrants and their children live in.
In "Any Day," Riz highlights the day-to-day insignificance immigrants and their children face with one line: "still can't pronounce my name." There is no word more beautiful to people than their name, and being deprived of people's effort to pronounce it correctly is a small microcosm of the estrangement immigrants and their children feel. Hidden gems in the form of phrases and instruments are what add a spiritual quality and elevate his music to be seen as a social and political message to galvanize change.
Turning to the unique aspect of his album, the voice messages shape the narrative of the album. These messages delivered by diversity leaders such as Mahershala Ali, Yara Shahidi, Hasan Minhaj, and more transform his album from one person's experiences to a whole community's acceptance and awakening. From Mindy Kaling telling Riz to fight for himself to Yara questioning him about his self-worth, the voice messages give insight on the journey immigrant children venture on to attain self-actualization and belonging in their dualities. In each voice message, I felt a lesson I've learned as an Indian-American woman on my quest to strengthen my sense of self embodies.
One area that I do wish represented more of the central themes in the album was the film. The film did a beautiful job of integrating the music with visuals and a storyline for audiences, but I believe it didn't quite cross the threshold of potential. Riz is breaking up with Britain for more than just the Islamophobia it perpetuates. There's generational trauma, isolation, tokenization, and so many more negatives Ahmed deals with as a by-product of being Pakistani-British. However, the film does not explore all of those major reasons. The film also could capitalize on Riz's acting more – I wanted to see his character do more, face more, and undergo an inner conflict, the way Riz seems to in the album. However, in both versions of "The Long Goodbye," the courage and sincere truth that seeps through Riz's words make for powerful imagery.
It takes guts to boldly create such work that educates audiences about conventionally unattractive themes. That's where I find the most beauty in "The Long Goodbye." The small eye-opening moments in the album coupled with the ingenuous creativity found in the curation of voice messages with songs make Riz's album undeniable to social justice.
Riz's courage to speak in black and white have spurred the hyphenated group's consciousness to awake. More than ever before, immigrants and immigrant children are advocating for representation and letting their experiences be heard because trailblazers like Riz are making it easier. "The Long Goodbye" inspires voices like mine to ditch the taunts of radicalism and embrace our truths by loudly breaking up with our respective Britain.