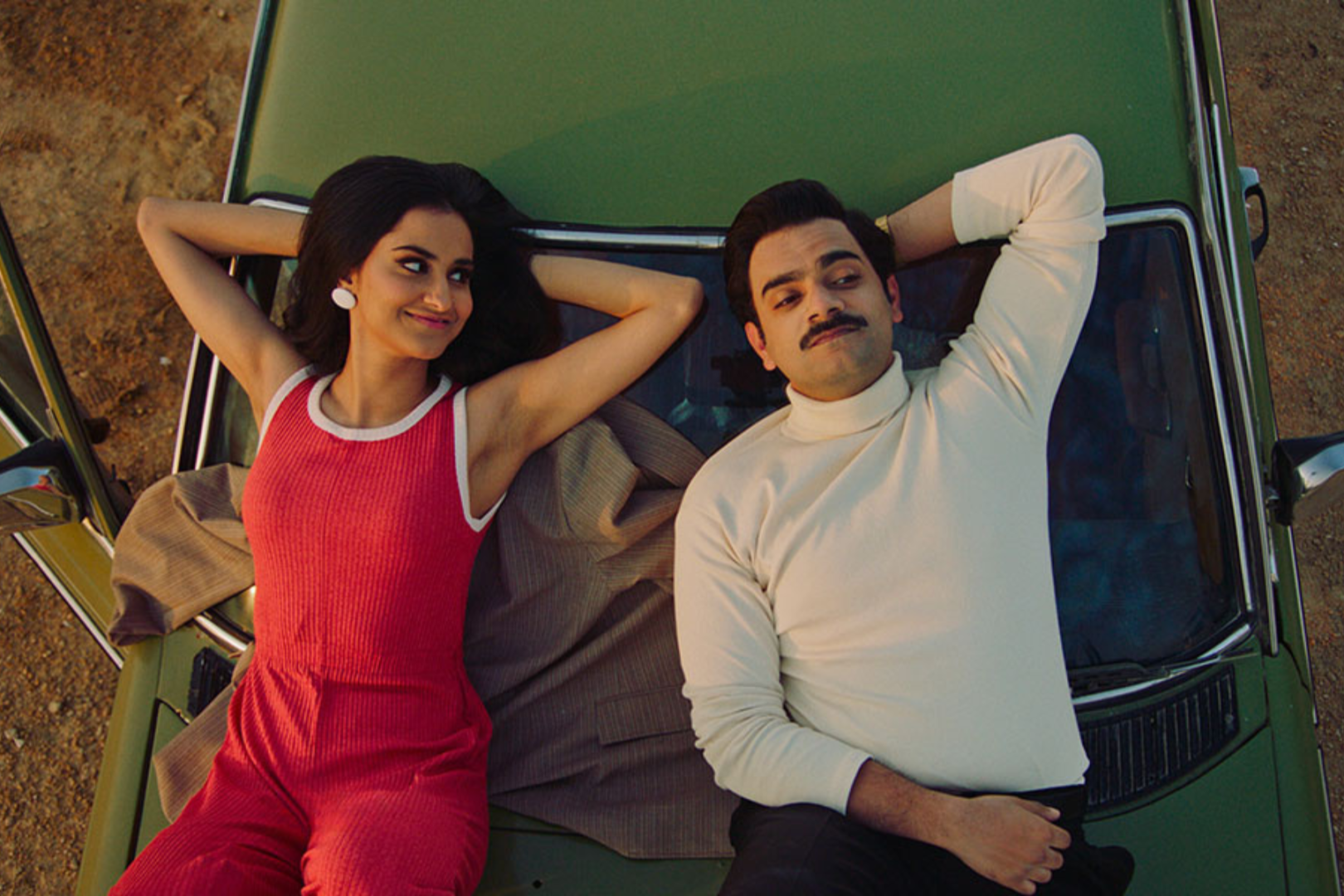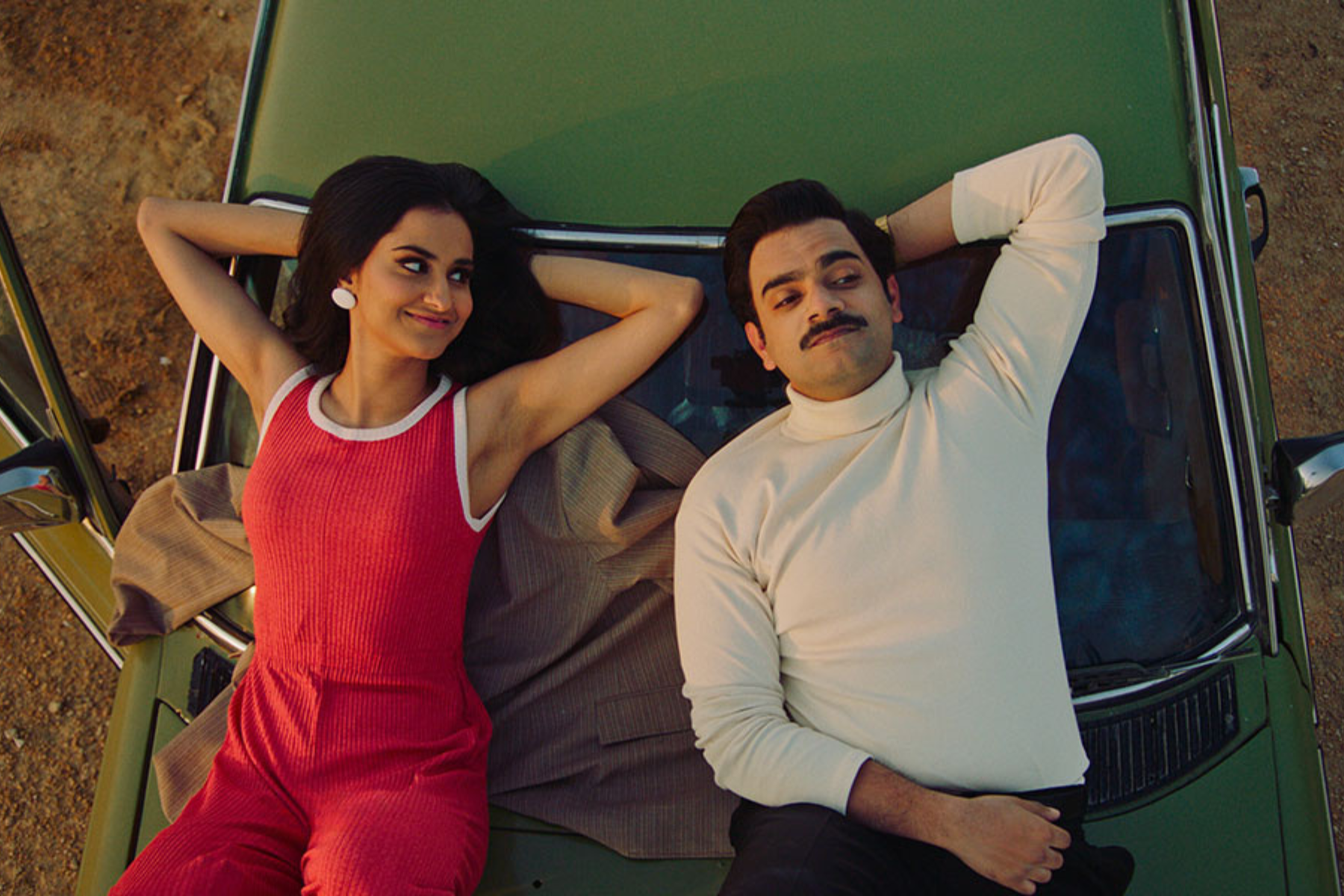 There's often an element of dysfunctionality that exists within South Asian families. Especially immigrant families, who are carrying with them the burden of intergenerational trauma, shame and guilt; holding onto the last straw of cultural traditions that they have forever known to be the convention, in order to avoid the obliteration of these said values to "Western" ideologies. But what the older generation tends to forget is that they, too, may have been the rebels of their time; misplaced, misfits for the standards of their predecessors. They, too, with their big, 'American' dreams (Canadian, in this case) quite possibly left their elders grappling with the loss of their legacy to the unknown. Fawzia Mirza's "The Queen of My Dreams," which premiered at the 48th annual Toronto International Film Festival, probes into this disparity, drawing on the complexities of a strained mother-daughter relationship in what is an endearing and emotional tale of loss, love, and nostalgia. 
Azra (Amrit Kaur) — a Muslim Canadian teenager — is met with the sudden news of her father's untimely demise. Her father (Hamza Haq) was the only mediator and one of the two shared loves (the other being the '60s iconic Bollywood song, "Mere Sapnon Ki Rani") between Azra and her devout mother, Mariam (Nimra Bucha), who rarely see eye-to-eye otherwise. A grieving Azra hops on a plane to Pakistan to attend her father's funeral and from here on, through fragmented images, viewers are taken on a dramatic yet poignant journey across generations, cultures, and continents, all contrasting each other, but very much in tandem in the telling of the story. 
For those who've seen Bucha's talent unfold on Pakistani television can probably vouch for her versatility as an actor. She may have "not fit into the industry" that loves itself a damsel in distress, but seldom has she failed to prove her acting prowess. She is now living this title of a 'Rising International Star' to watch out for and deservingly so. She adds a welcome eccentricity and flamboyance to the role of an aspirational, immigrant wife trying to add to the household income by selling Tupperware to white folks. And, at the same time, lends this relatable humanism, fragility, and desperation to her character of an immigrant mother reconnecting with her faith at the sight of losing control over her life and her daughter's. She allows viewers to recognize what her character cannot see in herself. 
Bucha is matched, if not completely outshone, by Kaur, who seamlessly switches between the roles of an adventurous and ambitious young Mariam and a grieving Azra. The latter is frustrated with the cultural and religious norms set out to restrict women around her; she's also a queer Muslim teen struggling to gain her mother's acceptance after she abandoned their once-thriving bond at the time of her coming-of-age awakening. Kaur portrays the many layers of her character with sheer nuance, depth, and sincerity. Her dexterity as an actor is evident in how tightly she grips onto the idiosyncracies of each character as if it's not the same, but two different individuals enacting them.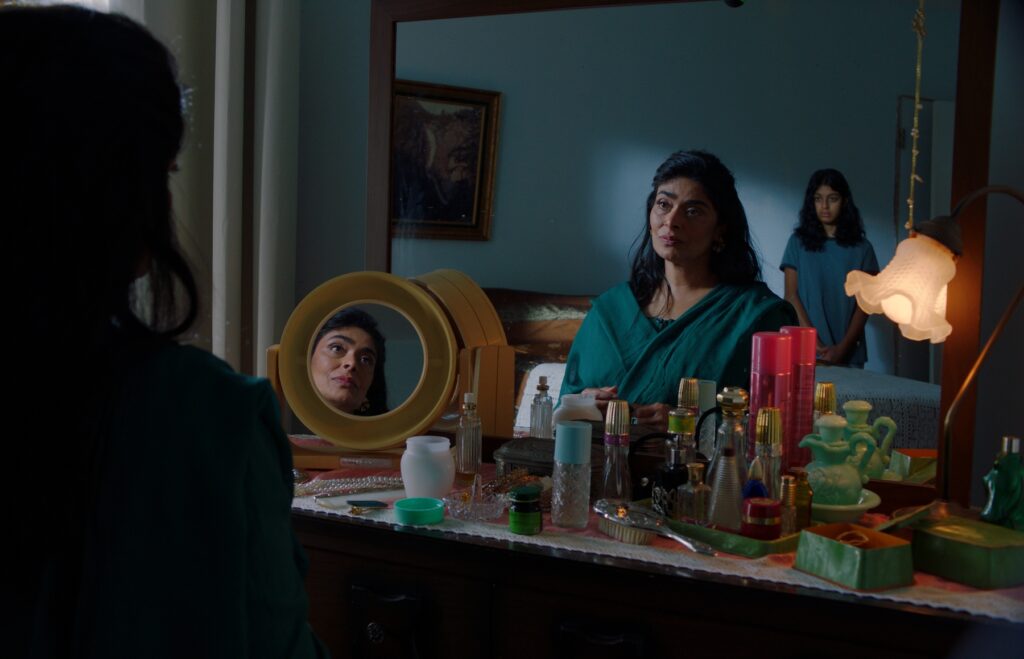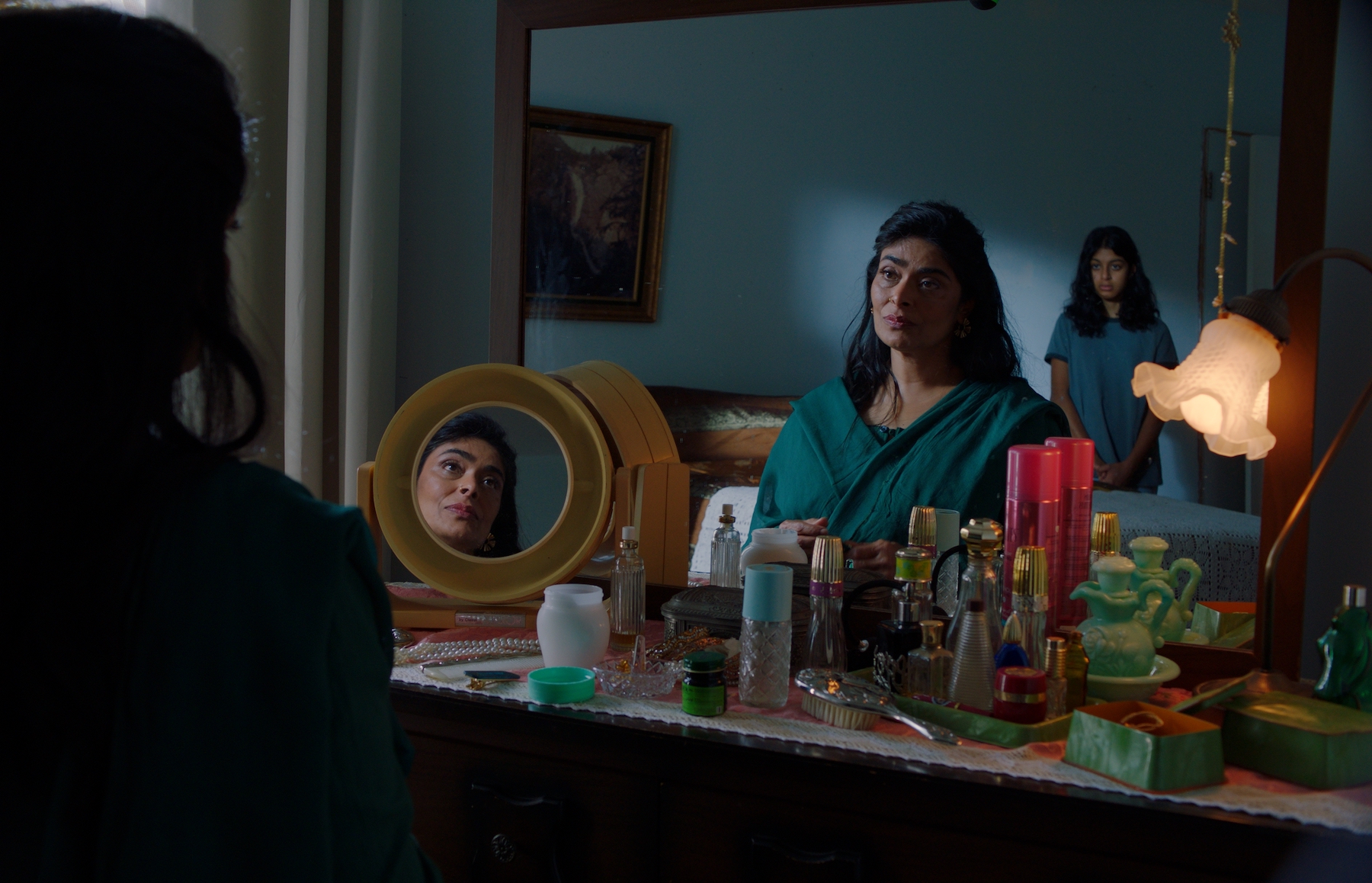 It is delightful to see Gul-e-Rana play something other than a loud, overbearing, or vengeful matriarch, while still very much being in the same category. The particular scene where Rana whispers to her daughter Mariam on her wedding stage, commending her for truly being the great actor she hopes to become by hiding her groom's plans of migration all the while, almost makes you sympathize with her character. Unfortunately, there isn't much to do for the talented Haq who plays the father and the husband, but he sure exudes the perfect charm of a romantic Bollywood hero if he ever chooses to pursue that path. 
Mirza weaves and explores a multitude of challenging social issues such as immigration, identity, and sexuality around the intricacies of an intense mother-daughter relationship, without leaving any loose threads. What you are left with is the possibility of Mariam and Azra showing each other some grace, having dived into their past that boils down to the fact that even though they stand at odds with each other — estranged and unforgiving — they have more in common than they'd admit. Queer or not, "The Queen of My Dreams" will offer some relatability to every immigrant mother and her multi-hyphenated daughter. It is like gazing at a self-portrait that persuades you to reflect on the past and its impact on your present and to rethink the trajectory of your future. It also reminds you that all battles — be they of epic proportions or marked by petty grievances — should and must come to an end because life is just too short.