Mental health and women's rights are becoming a focal point in independent Bollywood films. Despite more awareness shining a light onto mental illness, there is a reluctance to make movies that express the urgency and pain the topic holds. Usually niche, character-based films approach mental illness as opposed to A-list films. What about women's rights? Once again, very few A-list filmmakers even attempt to tackle the subject without turning the storyline into clichès. Thankfully we have independent films; because, without them, there wouldn't be a risk in taking on "taboo subjects" that don't generate more revenue.
There have been a few films in the past year that have caught my eye regarding mental illness. Konkona Sen made her directorial debut with "A Death in the Gunj," a cinematic masterpiece, and proved that, like her mother, she can tackle any subject effortlessly. This story revolves around a young college student who is silently struggling with depression, unbeknownst to his cheerful "Hum Saath Saath Hain" type family. Though it might be difficult for the audience to understand his pain, it almost eerily parallels how many young adults who are struggling with an illness go unnoticed within a family. The film resonates with young adults, especially when dealing with depression intertwined with failure, loss, and instability. Sen has unwittingly provided a play-by-play of what could happen if a family does not support those suffering in silence.
As for women's rights, three wonderful films come to mind. "Lipstick Under My Burkha" stands in the front of the line for its honest portrayal of South Asian women's sexuality. The film may be uncomfortable because of its sheer and crude attitude (NSFW: sex on screen), but it is a film that brings South Asian women together for being shamed about their sex lives. It beautifully portrays the need to obtain sexual independence, freedom, and making your own choices. The ending, while anticlimactic with its lack of a protest or victory scene, is just reality. These women don't do much other than realizing that the only way there will be change is with them.
In 2016, the world was gifted with Leena Yadav's "Parched." There are no words that can adequately describe the brilliance of the film. The story revolves around four women in Rajasthan and their brutal fight with patriarchal norms. Without giving away important details, the film follows these women throughout their journey of being complacent with the sexist norms, to having an epiphany that causes them to fight and release themselves from the shackles of their community. Yadav takes on subjects like child marriage, dowry, marital rape, relationship abuse, and the patriarchy with such frankness that one cannot forget what they just saw.
The last film that is a definite must watch is "Begum Jaan." Surprisingly, this A-list film starring Vidya Balan takes on women's rights in a stunningly different way. It takes place in 1947 during the partition of India and Pakistan and focuses on the plight of a group of prostitutes. There is something about this film that shows the strength and unwavering resilience of women. From start to finish the film depicts pain as strength, shame as pride, and helplessness as hopefulness. This film is inspirational in its own twisted way and in the strangest sense, makes every woman who has struggled think of themselves as nothing less than queens.
Thanks to modern day movements that include #metoo and #timesup, along with shows that increase awareness of mental illness with a positive light, it's becoming difficult to ignore the importance of these topics. The significance of destigmatizing mental health in the desi community is essential through film to broaden horizons. Women's rights are at the forefront of every young woman's mind in this patriarchal society, and these desi films are exactly what we need to get our older generations in the community on board with the movement.
---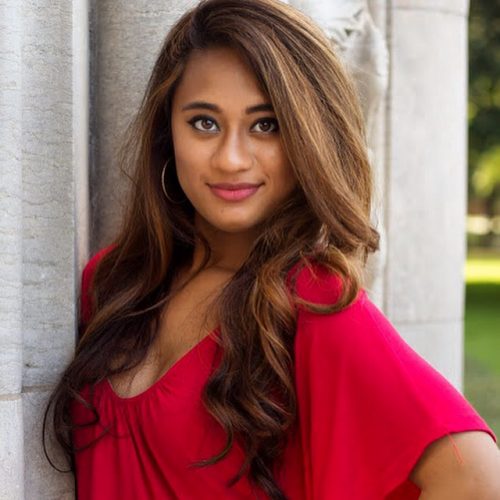 Harshita is a princess who is here to fight the patriarchy and mental health stigma among the South Asian community. Though from the states, she is currently studying Biochemical Engineering in Europe and wishes to come back to the states to study law and possibly go into politics. Her main love is writing scripts on topics regarding empowerment and hopes to one day have one of her films made.