by Sarah Khan – Follow @karahshan
"This movie is a love letter to India, For India, about a woman who goes there to try and help but finds out that India is fine on it's own."
From being a VJ on MTV Desi to starring in movies with Oscar-winning casts. You may have seen Utkarsh Ambudkar in "Pitch Perfect" or "The Mindy Project." It's safe to say we can only expect to see him in Hollywood a lot more.
But when "Basmati Blues" trailer first dropped, Twitter and media went on a rampage about how the movie was glorifying a white savior, having Indian stereotypes, and the typical big choreographed dance number at the end. Even a white woman (Brie Larson) on a white horse. Good lord.
I spoke with Ambudkar on how the movie came to be, his thoughts on how media reacted to the trailer, and what he hopes to see more in the future.
Ambudkar asked me what I thought about the movie and I replied with honesty, "it's definitely not what I thought it was." I saw a white woman on a white horse, and immediately facepalmed, et tu, Utkarsh?
"I mean I get it, people are mad. Especially in this political climate and knowing who's in office. You see a white woman and you're like NO, NO, NO! WHY IS THIS HAPPENING?"
Ambudkar began to elaborate on how hard the director, crew, and actors worked on the film to make it as beautiful and respectful towards our culture as possible.
You could hear it in his voice that he was so proud of everyone who worked on the film, he kept giving thanks and praises to everyone. That alone showed me how much he was in love with the making of the film.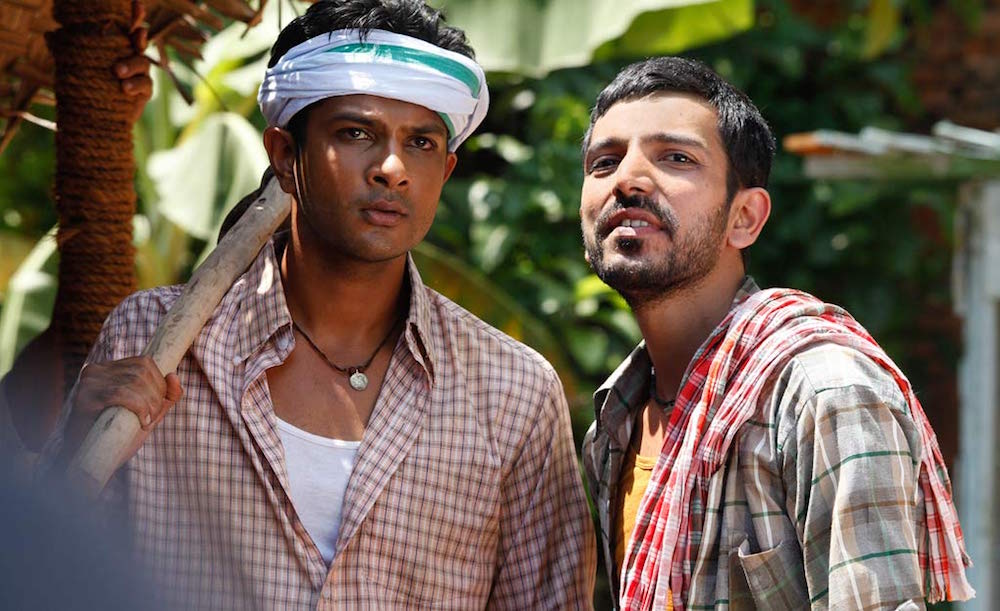 Most of us know Ambudkar as Mindy's little cool little brother, so seeing him in a romantic role was different. I asked him if he ever wanted to be in a Bollywood moving growing up and his response was adorable.
"I definitely grew up watching all the movies. And still when I go home my dad puts me on game and he schools me on all the new movies. I never had an idea about going and doing it as a kid. But I started doing plays and musicals in HS, my goal was never to go to india and make movies there. First of all there a lot better than we are at making movies.

My goal was to be here in America and create a voice for South Asians here in this country and sort of chip away at the stereotypes and the lack of representation in Hollywood and hopefully make a name for myself and continue to pave the road."
In "Basmati Blues," you'll see Brie Larson and Ambudkar sing a duet together and have separate acts as well. Ambudkar is known for rapping, but singing? I had to ask him about it.
"Well it's like rapping but with a tone, i'm not like a broadway singer. My singing is an acquired taste. Once you feel free, supported and believed in, special things happen. The music in this movie is so beautiful. Most people won't vibe with it because it's seen as corny or cheesy but I'm a romantic, I love romance, I love romantic music. Some of us may feel like that's not cool, but in my opinion, someone with an open heart is the strongest person. If you watch this movie with an open heart, I think you'll enjoy it"
It was ultimately Ambudkar and Larson's choice to sing "All In My Mind," they both heard the song and fell in love with it.
Finally, I asked Ambudkar if he had any advice for any upcoming South Asians who want to pursue acting or be in media.
"First thing is, don't quit, create your own work, write your own stories, you have webseries, standups, directing, acting, poetry, music, stage and film. Don't try and fit in. don't wait for someone to give you an opp. Make your own. We have a rich and beautiful culture,. There are a billion of us in the world, you are supported you are not alone. Sometimes it feels that way when you're the only one in the room. I think its important to know in your heart where your line is. I'm tired of playing the computer guy, I'm not even good with computers! I'm not here to play the IT guy, cab driver, dude with an accent, whatever. But if you are, that's okay. Some people have cross the line and I don't judge them for it."
"Basmati Blues" is now available on VOD. Don't let this movie be your only opinion of Ambudkar. The man is insanely talented and is on to becoming one of Hollywood's best.
You can also catch him on Showtime's "White Famous." He's in a new movie called "Blindspotting" that centers around race relations in Oakland, CA. He just dropped a beautiful cover of "500 miles" with Janina Gavankar.
Ambudkar is on the major come up, don't sleep.
---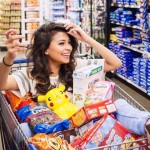 Sarah Khan is aspiring to be Sharmila Tagore with the swag of Aaliyah. She is 23-years-old and her mom won't stop asking her about marriage. Sarah usually ends up telling her mom that she wants to marry an African-American Jew, which causes her mother to promptly throw chappals at her. Sarah wants Drake to know that she's down and ready whenever he is. Sarah is also 257 Pokemon away from catching them all.