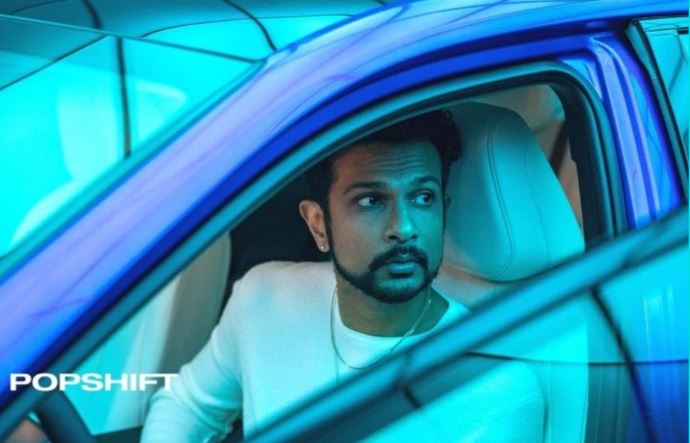 The South Asian platform PopShift is promoting the new Toyota Mirai with Utkarsh Ambudkar. Interesting choice, I thought at first. I mean, given that desis are infamously loyal to the Toyota Camry, is this platform the best place to promote a non-Camry Toyota car?
Upon seeing the results, however, I quickly turned on my original assumptions. As it turns out, a platform that brings together South Asians and pop culture is the perfect place for such a promotion! The partnership expertly showcases the car and Ambudkar's talent and could certainly convince even the most loyal Camry fans to consider the Mirai.
If you're not familiar with Ambudkar, allow me to introduce you to the multi-talented icon who is at the forefront of promoting the 2021 Toyota Mirai. Ambudkar is an actor, rapper, and singer. He is known for his appearances in "Pitch Perfect" and on "The Mindy Project," as well as for being a member of the hip-hop improv group Freestyle Love Supreme, under the name UTK the INC.
Over the past year, Ambudkar also released the Misfits EP and "Self Respect" and appeared as Chikku the mongoose on Disney's "Mira, Royal Detective." And of course, most recently, he partnered with Toyota to promote the 2021 Toyota Mirai.
The Toyota Mirai is the first mass-produced hydrogen Fuel Cell Electric Vehicle. Powered by hydrogen, the most abundant element on the planet, it boasts silent, responsive, long distance, zero CO2 emission driving, emitting only water from its tailpipe. The 2021 Mirai, which translates to future in Japanese, is as sleek in its engineering as it is in its design. And, it only takes about five minutes at a hydrogen pump to refuel before it's ready to carry you off in style.
To showcase the sleek vehicle, Ambudkar filmed the music video for his single "OKAY" from the Misfits EP with the Mirai front and centre. 
View this post on Instagram
The partnership also included a wholesome day-in-the-life mini documentary. 
The mini documentary follows Ambudkar as he visits some of his favourite places in Los Angeles in the Toyota Mirai. On the way, he visits a music studio to see one of his favorite producers and frequent collaborators, Kyle McCammon, who shows us a behind-the-scenes look at their recording process. Ambudkar then heads to Badmaash, a fusion Indian restaurant in Downtown LA, to meet up with his family and enjoy some delicious food. Between Canadians doing awesome things and amazing names across the menu, Badmaash is absolutely killing it. According to Ambudkar, "you have to try the vindaloo."
Between stops, Ambudkar discusses his career thus far and where he hopes to see it in the years to come. He expresses wanting to take on "challenging, interesting, and exciting roles" when it comes to his acting career.
As for his music, Ambudkar says,
I want to keep spitting bars, but I also want to get quiet. I just want to give myself the space to break out of any box that anyone thinks that I should be in.
Ambudkar also wants to represent his community in a manner that "resonates with his people" going forward.
This partnership is one of many exciting things on Ambudkar's horizon, alongside a recurring role in season two of Netflix's "Never Have I Ever" and a lead role on CBS' "Ghosts." 
You can connect with Ambudkar on Instagram and Twitter and follow PopShift on Instagram.