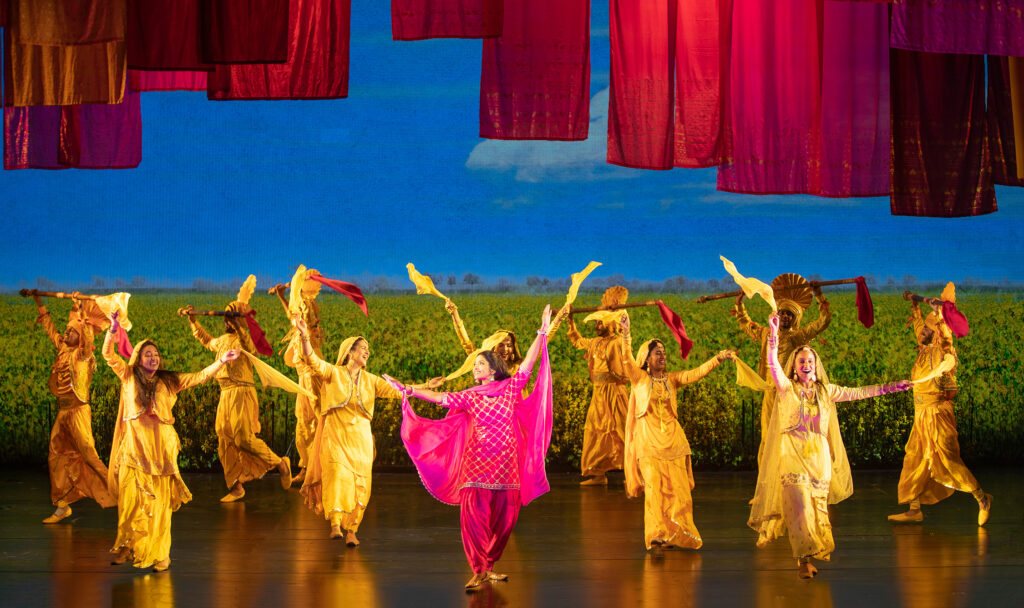 We know the age-old story of Raj & Simran in "Dilwale Dulhania Le Jayenge" (DDLJ): boy meets girl, they travel across Europe, and fall in love. But now Indian film director, Aditya Chopra, has scored the opportunity for the classic film to come to the stage with a twist. "Come Fall in Love – the DDLJ Musical" is the story of Indian-American Simran from Boston who is arranged to be married in India to a family friend. She convinces her father to let her spend the summer before her wedding traveling Europe where she falls for the charming Roger, known as Rog. This production has many powerhouse creatives behind it: Chopra as director, Vishal & Shekhar as composers, and Nell Benjamin as lyricist & Rob Ashford as choreographer. Shoba Narayan joins the cast as Simran, having performed previously as a lead in Aladdin on Broadway and in Hamilton and Wicked.
I had the chance to talk to Vishal Dadlani and Shekhar Ravijani about their experience composing for their first musical and being a part of taking DDLJ in a new direction with the classic storyline.
"Aditya Chopra invited us to be a part of a new endeavor as he transformed 'DDLJ' into a musical."
Vishal shared that Shekhar and him were very excited because this was a brand new challenge being their first musical to compose for. Additionally, the duo has shared that tackling this opportunity in a new country and new language with a different culture and brand new audience to introduce the story of Simran and Raj, was all a part of the thrill."
So what was it like being a part of the first Bollywood musical on Broadway with so many other firsts along the way? Shekhar shared that this is the beginning of an exciting journey for the famous duo. Vishal and Shekhar always believed the iconic film, "Om Shanti Om" could have been an amazing musical. "DDLJ" becoming a musical has been a long time coming, but according to Shekhar, it's interesting that the process has been a breeze with how many challenges there have been. In Bollywood movies, there are common places in which a song is paired with a certain scene. However, "Come Fall In Love" has 18 brand new songs that have been a puzzle for the composing duo and directing team to figure out where they fit. Amazingly, the entire process of transforming "DDLJ" into a musical with the vision of "Come Fall In Love" took place entirely over Zoom and consisted of many calls and meetings according to Shekhar.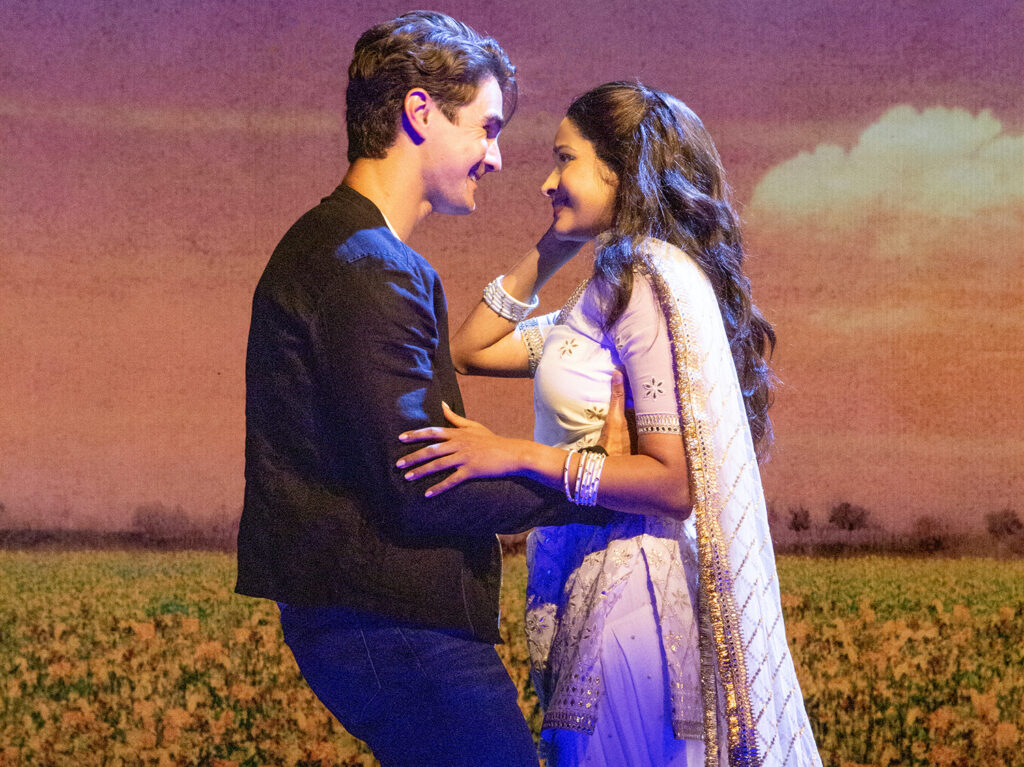 Vishal shared that the duo has done everything that there is to do when it comes to their careers- Vishal & Shekhar have composed for the biggest films and have been nominated for every award you can imagine. To be a part of "Come Fall in Love" is a refreshing process according to Dadlani.
"We get to be the new guys in the room and watch everything come together. It's a very humbling and beautiful process."
Dadlani talked about the previous night's preview and how,
"The audience didn't wait till the last song, they were already standing in their seats giving us a standing ovation."
Dadlani shared that previews have been getting better everyday and how magical it's been to watch this production come alive, compared to when they record and send in music for films and then call it a day.
According to Shekhar, they've had South Asian fans who are proud that "DDLJ" is on Broadway, and American fans who are grateful to be introduced to Indian culture in this way. Shekhar said that the most special part of this has been
"how we all connect emotionally and how we all become one in the theater, is magical."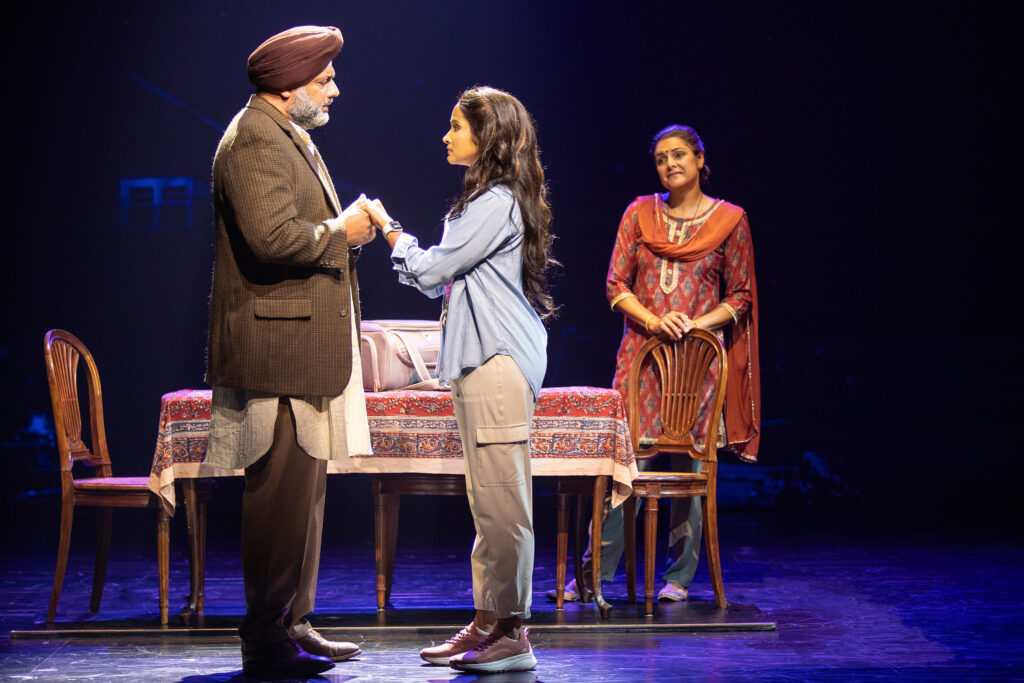 Shekhar spoke about how DDLJ is the storyline of the musical but Chopra and the directing cast have created an entirely new story with an entirely new direction. While that was very challenging, it was so exciting, like the evolution of Simran.
"Simran 2022, I like to call her, she's strong, independent, fierce, and she has her own agency and is able to make her own choices."
Shekhar spoke about how the transformation of Simran is important for women and girls to see across the world.
"As Indians, we carry wherever we go, it's our identity: we value it, treasure it, we flaunt it with pride- that's what you'll see when you're in the theater and what you'll feel."
According to the duo, this story is more inclusive, more evolved, and the start of something special. Shekhar made sure to share one final message:
"One very important thing: you have to tell all your friends to come and watch the show."
Tickets are now available for "Come Fall in Love – The DDLJ Musical" at the Old Globe Theater, playing now through October 16th.