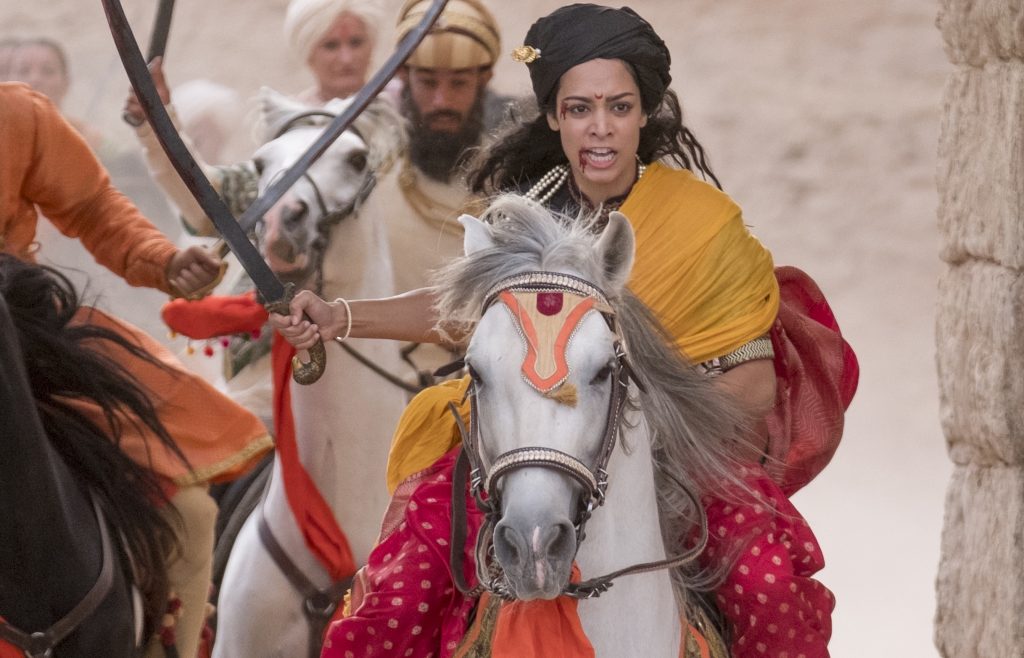 "If I told the story, to the world I felt, every young girl somewhere would say I too can do this, because the Rani could do it. I look at my life and if it got difficult I would say it is nothing compared to the Rani of Jhansi — and if she can do it, we can all do it."
History can often provide lessons for people to grasp in the future, it can also provide hope or motivation for people with similar experiences to learn from. "The Warrior Queen of Jhansi" tells the true story of the iconic Rani of Jhansi (Queen of Jhansi). The Rani represents not only a feminist icon in India but is a symbol of resilient feminism globally. Her legacy is still talked about today, 162 years later, despite not being on social media. This 24-year-old General is known for leading her people into battle against the British Empire and challenging one of the biggest corporations of her time, the East India Trading Company.
While many South Asians grew up with her as a household reference her historical story is often overlooked. The film, "The Warrior Queen of Jhansi," brings the Rani's story to life for audiences to understand and relate to her story. It uses historical references such as posts from Sir Hugh Rose's journal which refer to the Rani as the best man amongst rebels and says that if the other boys were like her, the company would have had to leave India quite sooner. The Rani is described as a Joan of Arch and represents strength and resilience.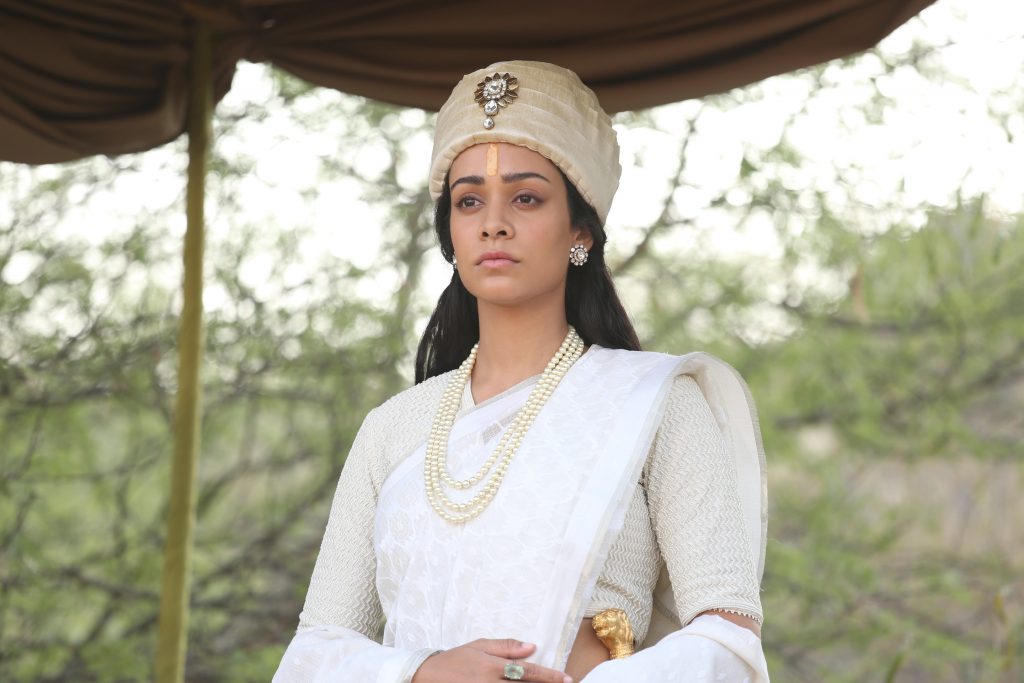 We, at Brown Girl Magazine, had the opportunity to speak with movie director Swati Bhise. She told us about her inspiration behind making the film, the challenges and the symbol of feminism the Rani represents. Bhise, a former history major, wanted to share the story because of its significance in history as well as symbolism for women.
I need to tell this story to the world. This is not myth, this is historical fact-backed even by her enemies, Bhise said. 

I do need this story to be shared with the younger women of today to know that there are some women in this world, who are real wonder women. She would then be a symbol of someone who has done it, so young women can say I too can do it, if she could do it against all odds, so that was the inspiration behind the film, she added.
Bhise spent most of her 20s studying British and Indian history, she told us. Growing up her mother always referenced the iconic Rani of Jhansi, with comments like "who do you think you are Jhansi of Rani, taking on everyone?" Bhise expressed that her career always revolved around women from performing the stories of women through dance to being involved in women's empowerment and education. Telling this story, she said was something she always planned to do.
For me, it was always women topics, women education, women theater. I wanted to do a play on the Rani of Jhansi and then I realized I wouldnt have as much outreach, as I would with a film.
Her background in dance and arts allowed her to naturally write the script and put together all parts of the film. As a solo artist performing for many years, Bhise acquired the skills to not only dance but write her own scripts, choreograph and implement performances. Co-writing the script with her daughter, Devika Bhise and Olivia Emden she said was a wonderful experience.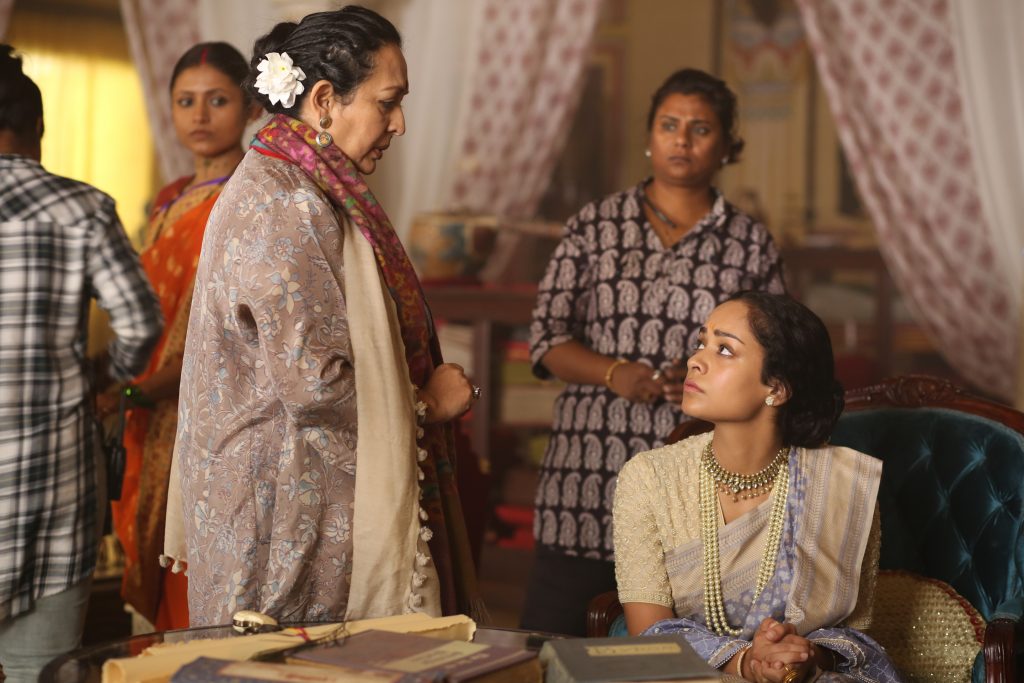 Bhise shared that she wrote the initial script as the one who did the research and was later joined by Devika Bhise and Emden who "tweaked the script for international sensibilities of younger people." Having trained her daughter as a classical dancer for many years, Bhise shared they already had a working relationship. She wanted her daughter to work on the script and as the lead actress understand what a woman of a similar age would express and portray.
I would tell her, a woman who carries around daggers with emeralds and rubies and who walks into court in pants and boots- what do you think she's shy? So you know, we would develop on her character that someone who talks like this, what else would she say? What would she do?
One of the biggest challenges she faced working on the script, she told us, was portraying a character without flaws. Bhise shared that she sent the script to multiple friends and filmmakers asking them to let her know what she was missing and the majority expressed the same thing.
"They kept saying- you've made her look too great can you find something weak about her and I would say I am struggling."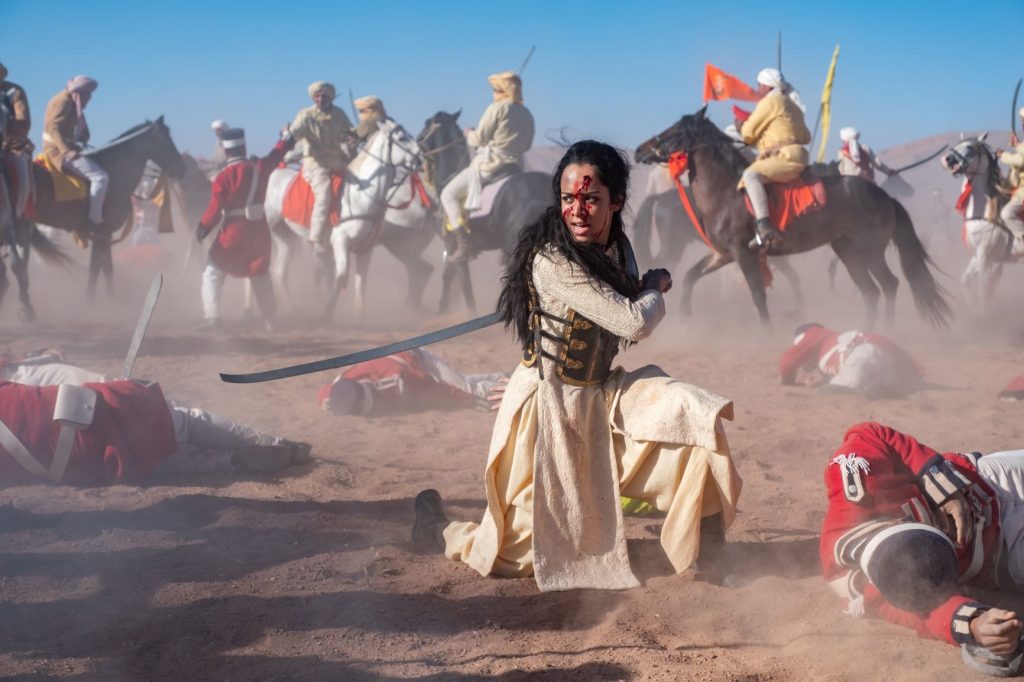 Bhise shared that from her research she saw the Rani was very disciplined and she could not just make things up, she was portraying history.
"The hard part was trying to find something to show a side of her weakness because I realized when I was working on her, she never showed her weakness. She always put up a very strong front," Bhise said.

"She had to look around her and say this is up to me, I cannot have anyone push me around and I will defy if I have to.
When asked how she embodied the character in her life Bhise shared that she too was a rebellious young girl. She spoke about asking questions and wanting answers and how the Rani faced every difficulty with grace, which inspired her. She told us how people associate Queens with having wealth but the Rani was an ordinary girl, who had lost her mother very young. She was raised by her father and spent time riding horses, fencing and climbing elephants as an unruly and curious young girl, who even taught herself multiple languages.
I believe that for me to embody her spirit I would like to think back at the fact that that she had a very difficult life but she was a mother, a daughter, a sister, a friend and a warrior.

I just admired that this young girl didn't have a helicopter mom telling her, 'did you do your homework or have you done that?' The fire was there she did all of this and marries to a much older man who dies, even her child dies. Then she takes on the world's largest coprroaton, the East India Company, this was so mind boggling to me.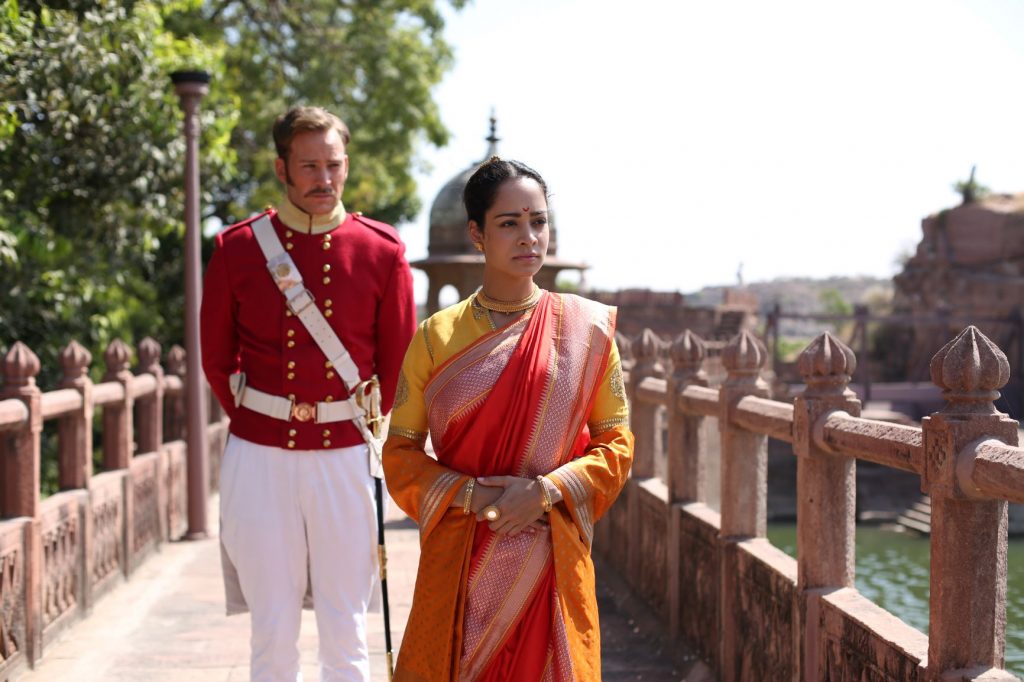 Bhise hopes audiences will resonate with the film and feel a connection to the Rani. She spoke of how she wants audiences to remember that there are a lot of women in history who have lived outstanding but difficult lives and have done something which has left a legacy, the Rani being only one of them. 
I  hope everyone can identify with the Rani because there are so many parts of her life that you'll see in the film, that I believe every woman would say, I have felt this or gone through this.
When asked what advice she would give to young South Asian women, who too hope to follow her path of being in a creative field, Bhise said to remember everyone has their demons and when difficulty arises to never give up or say "you cannot do this." She spoke of her experience coming to the US in 1982 without the Internet or knowing anyone and how despite there being no market for Indian classical dance she took every opportunity she could to make her career. Bhise said,
My job was to educate rather than sit back and to try every single door.
She shared that she taught at Columbia in the Dodge Fitness Center and used every opportunity to put herself out there and perform. From taking early subways to traveling across the country she shared it was all a two-way learning experience.
 I'm a sharer, so I want every South Asian young women to go out there and say I have no limits. I can reach whatever I want and nobody will tell me what to do or put me down.
"The Warrior Queen of Jhansi" is in theaters Nov. 15.