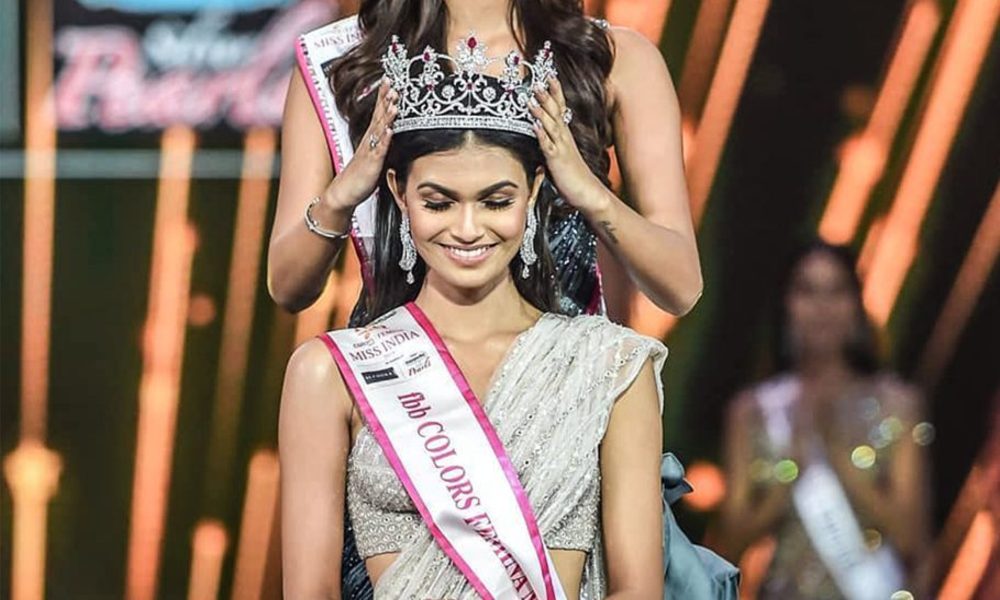 I never thought I'd be where I am today. Working in reproductive health at the United Nations Foundation? Living in one of the largest cities in the United States? Some people will probably never have the opportunities I've had as a 23-year-old but instead of recognizing my achievements and how much I've grown personally and professionally, I constantly think about how I need to be more like others: How I should be funnier like my best friend or as attractive as the barista at Starbucks this morning. 
Even though I was a brown girl growing up in the United States where women are independent and rarely conform to gender roles, I had your typical traditional Indian family who wanted to mold me into the "perfect" Indian woman. I was expected to cook amazing meals, always be first in class and put turmeric on my face every night to get fairer skin.
Most importantly, I always needed to be smarter, kinder and more attractive than the next girl. I wasn't the only one being told this. My other brown friends and I would sometimes talk about how our parents constantly compare us to each other. Unfortunately, we were slowly falling victim to the toxic comparison culture that affects countless brown girls. 
One of my mother's most common phrases to me as a child was "why can't you be more like ___" or "you should hang out with _____! She gets great grades and is so well-behaved." Hearing things like that is never easy, especially when you're young and easily influenced. I never noticed how this conditioning eroded my self-confidence and made me jealous of my friends' successes, wishing I could be more like them.
I've seen many South-Asian women struggle with the same problem. There are too many of us who, from a young age, are taught to be more like others, to always come out on top, to compete. We're told to be more like the girl next door or the cousin we've never met, creating feelings of self-loathing and jealousy.
Since many of us are brought up in Indian social circles where girls around us are told the same thing, we don't realize that it's a problem. It's only when we break out of this bubble that we realize the toxicity of our competitive mindset. For me, I didn't realize this until I left for college; I met people who were genuinely happy when I hit major life milestones, were confident in their skin and lifted everyone around them. It was a shock to my system like no other. 
Brown men are also a part of this comparison culture, but in different ways. For women, we compete to get the best grades, master household skills and make suitable marriages. For men, there's pressure to not only have the best grades but have the "right" career—for Indians, that's engineering, medicine, or business—and to be a leader in their profession.
Among my uncles who are doctors, they all claim they're the best and will spend hours arguing why. What's more interesting is that whenever I go to Indian gatherings and see brown men meet for the first time, it's not long before they're discussing how much money they make. This pressure to earn the highest income is also what makes men compete with each other to come out on top.
For those of us who recognize the warning signs of toxic comparing, it's not the end of the world. If you think you have the same unhealthy sense of competition, here are three things you can do:
1. Accept that this competitive mindset isn't normal: Sometimes we don't understand that our way of thinking might be problematic because we're surrounded by others who've had the same conditioning. Diversifying whom you interact with can help you acknowledge that not everyone has a comparative mindset, and will help you realize how toxic it can be. 
2. Surround yourself with positive people: Reminding yourself that you're a successful, empowered woman is always easier when you have friends and family that lift others around them. It's a lot harder to be jealous and resentful towards people who celebrate you, even with your flaws.
3. Practice celebrating yourself and others: Whether it's keeping a journal that lists your achievements or putting an end to the self-deprecating comments, be kind to yourself and remember your value. With your family and friends, practice being genuinely happy for them when they reach a milestone. Imagine yourself in their shoes: Wouldn't you want someone to be truly happy for you?
Breaking out of this comparative mindset will be hard, time-consuming and will take a lot of energy, but when has self-improvement ever been easy? I'm trying, and I hope I'm not the only brown girl out there who's trying to make a change.
---
The opinions expressed by the writer of this piece, and those providing comments thereon (collectively, the "Writers"), are theirs alone and do not necessarily reflect the opinions of Brown Girl Magazine, Inc., or any of its employees, directors, officers, affiliates, or assigns (collectively, "BGM"). BGM is not responsible for the accuracy of any of the information supplied by the Writers. It is not the intention of Brown Girl Magazine to malign any religion, ethnic group, club, organization, company, or individual. If you have a complaint about this content, please email us at Staff@0mq.349.myftpupload.com. This post is subject to our Terms of Use and Privacy Policy. If you'd like to submit a guest post, please follow the guidelines we've set forth here.