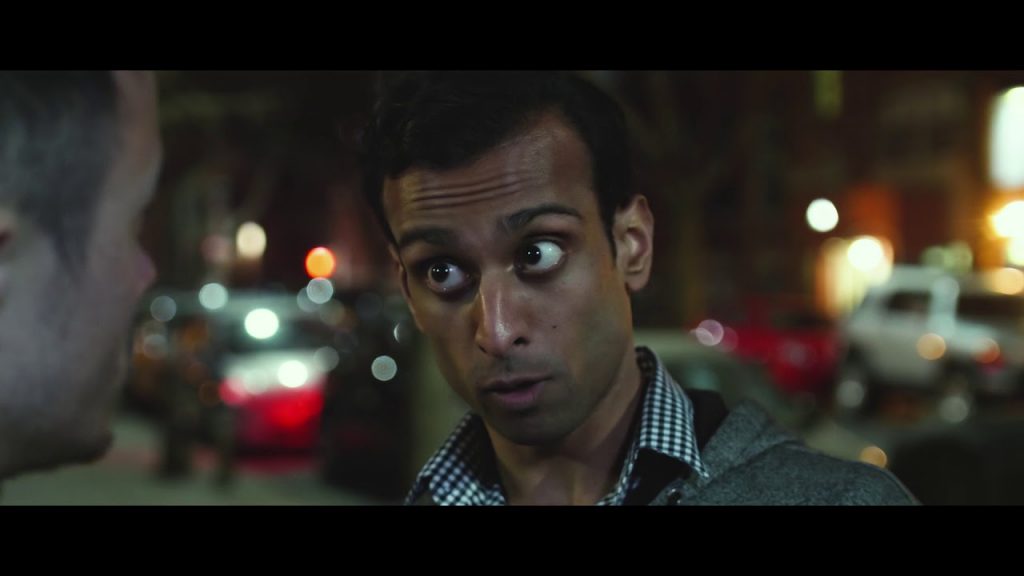 Vishaal Reddy's "Insomnia" (also starring the creator) tells the story of Nikhil  — an Indian-American, bisexual, escort by night, and caretaker to his MS-ridden aunt by day — who sometimes goes by the name "Miles." Check out recaps of the first two episodes here.
Over a six-part web series, in episode three, we see more of Nikhil's dating life (p.s. we review episodes one and two in the link above). It shows him dating men and women and in some situations being paid to go on dates. These dates reveal constantly interesting and varied takes on modern dating life and what it entails. 
From one encounter that speaks volumes about the concept of bi-erasure and its presence in our society and communities to an interesting date with a woman who hires Nikhil for it. When asked why she hired Nikhil, she explains her reasoning. While she could find a hookup in other ways, women are rarely ever the ones in a position of power. Hiring Nikhil in this situation makes it so.
In episode four, we find ourselves in a more volatile situation. While Nikhil is hired by a young and seemingly well-off white couple, we find them at one point lounging in the young couples' living going through photos of their "Eat, Pray, Love" style trip to India. 
This brings up some too-often-experienced racial and cultural tensions when Nikhil reveals he hasn't been to India in years and the couple insists he must visit soon in what feels like a patronizing tone.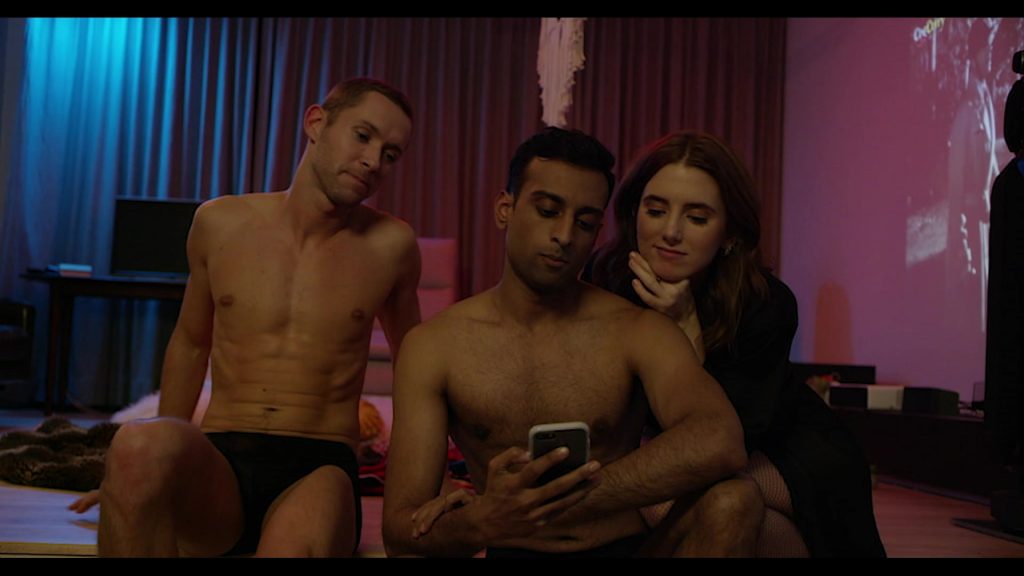 Later Nikhil comes across an Indian couple that features heavily in their photos and we find out this couple's kink is humiliation. They ask if Nikhil is into it, Nikhil responds saying they've paid for another hour and agrees to try it.
What follows is the couple throwing out offensive racial slurs, Nikhil taking obvious offense, and leaving despite the couple's profuse apologies, depicting a look at a facet of consent and racism.
The highlight of Reddy's miniseries "Insomnia" is the skill by which important issues are discussed with drama, humor, and the gravity they deserve. "Insomnia" has quickly become a-don't-miss web series and an important source of adding shade and color to what can seem like black and white issues.
Watch old and upcoming episodes of Vishaal Reddy's "Insomnia" here.