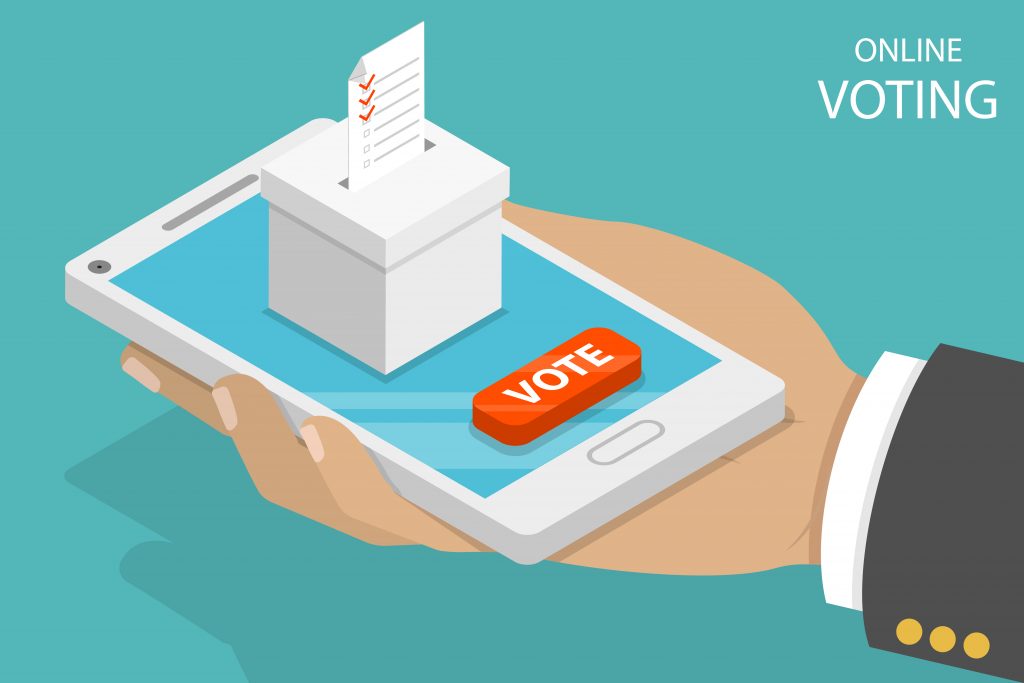 The COVID-19 pandemic has caused incredible uncertainty, especially regarding the right to vote. Ohio and Hawaii, among others, have moved to entirely vote-by-mail primaries for their upcoming elections, and plenty of other states have expanded access to voting by mail while also holding delayed in-person voting. Recently, New York announced that they would alter their current absentee ballot rules to allow anyone to vote by mail for their primary, while still planning on holding a delayed in-person primary in June. 
Expanding access to voting by mail and voting in general through policies like early voting, making election day a holiday, and automatic voter registration are necessities if we hope to have any chance of building governments that represent the American electorate. This is particularly important in Asian communities, where we are making up a bigger portion of the electorate than ever before, 52 percent report voting by mail in 2018. Voting by mail holds important implications for accessibility, particularly in immigrant communities in terms of language justice, where 69 percent of voters who voted by mail report availability of language assistance compared to only 55 percent of in-person voters. 
Vote by mail expansion isn't as simple as a governor's order or a state supreme court decision (not that either of those things is simple), there is also a barrage of logistical questions. With what the country saw happen in Wisconsin in April, and the likelihood that we will face at least a second, if not the third wave of coronavirus, these questions need to be answered now. 
Voter education
Right now, voting by mail, or absentee, is governed differently in every state. Some automatically mail ballots to all voters, others require voters to apply to vote by mail by printing the application and mailing it to the election board (a hurdle and another space for potential confusion, misinformation, and disqualifying mistakes). 
Others still require an "excuse" to vote absentee, though hopefully a pandemic qualifies. Navigating these obscure and convoluted rules and deadlines, whether a ballot needs to be postmarked by a given date or received, whether it needs to be witnessed, can be as impossible for habitual in-person voters as it is for infrequent or new voters. 
As rules change to accommodate the health concerns that coronavirus entails, it's a hotbed for misinformation and confusion, resulting in voter suppression. Last-minute decisions altering voting by mail can almost be guaranteed to disenfranchise voters. There are many bills in progress to alter vote by mail laws in many states. Decisions need to be made early, and rules need to be simple, consistent, and disseminated clearly. 
Infrastructure
No one was prepared for COVID, including election boards and post offices. An important solution could be what California, Colorado, Washington, and Oregon do. These four states require secure drop boxes where voters can drop off their ballots rather than mailing them.
How do you count ballots when you aren't staffed on this scale? Much of the work in counting ballots is typically in the hands of poll workers, who spend election day managing polling location and sometimes counting ballots. How do states accustomed to this decentralized method of counting ballot restructure to count ballots centrally, and how do they do so in a way that accommodates for social distancing?
When ballots are mailed in, it's even easier to miss mistakes on ballots, leaving more opportunity for a vote left uncounted. In the 6 states that conduct majority vote by mail elections, voters have the opportunity to fix problems with their ballots, which is a significant increase in central staff. Any state that expands access to voting by mail must also build the infrastructure to fairly count ballots, and calls to expand access to vote by mail have to come with provisions and funding for building the infrastructure necessary to effectively vote by mail. 
Accessibility
With concerns that USPS might be shutting down this summer, the accessibility of voting by mail is threatened. The post office has the mandate to deliver mail to all Americans, which means they deliver to even remote and rural areas in the country, ones to which it is not profitable to deliver, but necessary. Private shipping options, whose mandate it is to turn as much profit as possible, do not reach these communities. And this week, President Trump announced that he would not provide federal funding to USPS unless they raised prices, defeating the purpose that USPS wasn't ever meant to be a capitalist endeavor. If the post office were to close, a turn to voting solely by mail would effectively disenfranchise voters in rural and remote communities.
There is no uniformity in how states address the cost of postage when mailing ballots. While in some states mail ballots come with prepaid return envelopes, in other states voters must pay for postage themselves. In any situation, this amounts to a poll tax and therefore an obstacle to voting for low-income voters. USPS has made a statement earlier this week saying they will still deliver ballots lacking proper postage, and collect funds from boards of elections. In pandemic times, this brings up other concerns including leaving quarantine to buy mailing supplies, which in 2020 everyone does not have in their homes. 
The cost of postage for ballots is not consistent, since most ballots have several pages, making it difficult to judge how many stamps are needed, and often making it necessary to physically go to the post office in order to accurately post it. In many states, in order to vote by mail, a voter must first fill out an application or request form in order to receive their ballot, and only five states allow you to apply for permanent absentee voting, which means voters must reapply every year. This is another hurdle that keeps voters from being able to make their voices heard. Additionally, many people don't have access to printers to print and mail their applications, which is required in several states.
Expanding voting accessibility should be at the forefront of every elected official, candidate, and party's minds. This must be done through policies that are inclusive and thoughtfully planned. Six states in the U.S. already conduct primarily vote by mail elections, and many of their policies can serve as goals for what vote by mail should look like in every state. Hopefully, by November, this will be the norm in every state.