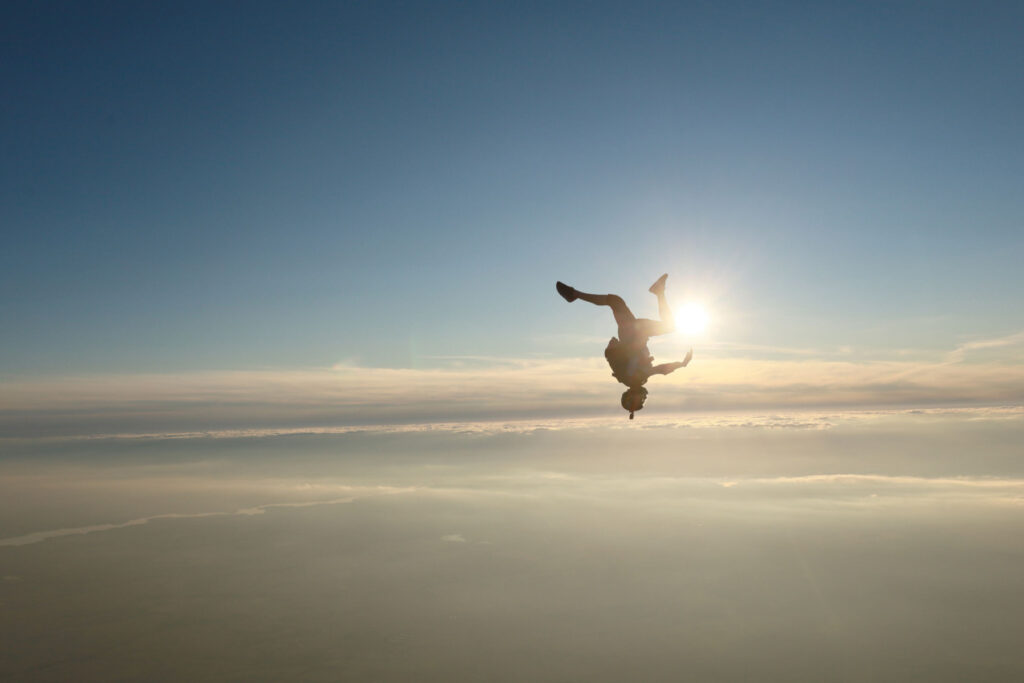 In August 2019, I went skydiving in Interlaken, Switzerland, and my world turned upside down (both literally and figuratively). Formerly afraid of heights and filled with anxiety, I made the impulsive decision to jump out of a plane. While in the air, I initially regretted my decision. However, I gained a greater appreciation and wonder of my life as I viewed my normal world from a much different angle. Hopefully, this is more than just a once-in-a-lifetime experience. Skydiving raised me out of a period of pain and dark thinking. The experience was an amazing reminder that humans can push themselves to amazing lengths, and be successful if they put their minds to whatever their hearts desire.
Live Thoughts as I'm Skydiving
I love the adrenaline
The thrill of adventure coursing inside
Scared out of my mind
I'm all over the place
Impulsive decisions are my strongest vice
Up until I'm actually out of my comfort zone
Arms flailing, deeply sinking
The wind whipping in my face
The lakes beneath me
Blue so beautifully different from the sky's
I never imagined I'd find it so ugly from here
"I hate this" while "I'm having the time of my life"
"Talk about a panorama" but "Did I just swallow a fly?!?"
Time seems more meaningful up here
I feel like I'm looking at a board game
Everything a tenth of its size
We get closer, the distance between us smaller,
but my fear, more real
What looked so tiny, now giant, daunting
I push my legs out, ready to come back and it's
The "ass landing" that grounds me again
And I'm thankful to the sky
I see things differently now
Almost three years later, and here we are, proud to present a piece that converges at the crossroads of who we are: children of immigrants, women in STEM, Muslim. From the scents of a bustling street market in India to the warmth of stories rooted in Venezuela, the poetry in this book features an ache for grounds no longer walked upon. Our Ancestors Did Not Breathe This Air is a bold and unfiltered collection recounting moments, tears, and dreams that have been generations in the making.
Grab your copy of Our Ancestors Did Not Breathe This Air from Barnes & Noble or Amazon.
---
The opinions expressed by the guest writer/blogger and those providing comments are theirs alone and do not necessarily reflect the opinions of Brown Girl Magazine, Inc., or any employee thereof. Brown Girl Magazine is not responsible for the accuracy of any of the information supplied by the guest writer/bloggers. This work is the opinion of the blogger. It is not the intention of Brown Girl Magazine to malign any religion, ethnic group, club, organization, company, or individual. If you'd like to submit a guest post, please follow the guidelines we've set forth here.