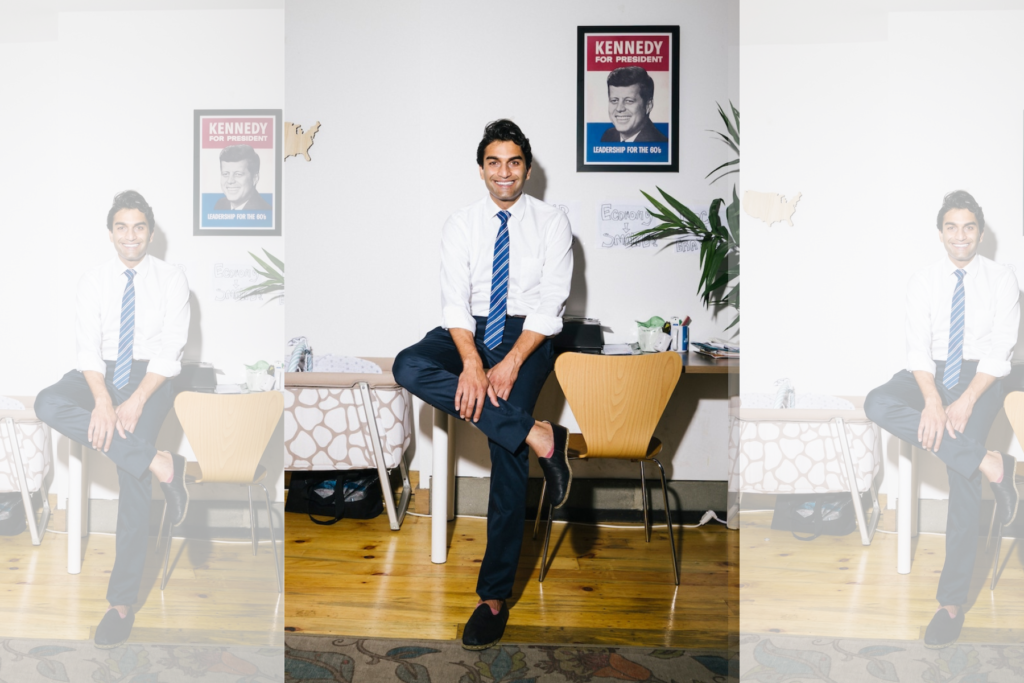 Last month, the Supreme Court stripped away the fundamental right of American women and other pregnant people to control their own bodies and futures. Unfortunately, the Biden administration's response has been slow and inadequate. Health and Human Services Secretary, Xavier Becerra, essentially threw his hands up, saying, "Unless we're all going to say the word of the Supreme Court will no longer have value, we have to heed the word of the Supreme Court." However, the Food & Drug Administration can expand access to abortion pills, and support the healthcare of millions of American women, pregnant people and families.
We cannot have our leaders give up on our fundamental rights. I have called upon Congress to immediately codify Roe v. Wade to override the Supreme Court and secure a federal right to abortion. But there are also proactive steps the Biden administration can take to mitigate some of the Court's damage without Congress – especially steps by one agency: the FDA.
As anti-choice states drive out abortion providers and brick-and-mortar clinics, more people seeking to terminate a pregnancy will rely on abortion pills. Abortion pills (also known as "medication abortion") already account for nearly 40 percent of all abortions in the United States. This two-drug regimen — combining the drugs Mifepristone and Misoprostol — is safe and effective. They essentially induce the mechanism of a miscarriage safely. It successfully ends an unwanted pregnancy 95% of the time, with an infinitesimal rate of serious complications (requiring hospitalization just 0.4% of the time).
The need for abortion pills will only grow in the wake of the Supreme Court's decision. The FDA must step up to do its part to expand access to them. The FDA has been far too conservative when it comes to regulating medication abortion. Even though medication abortion was available in Europe in the late 1980s, it wasn't approved for use in the United States until 2000, largely due to political pressure from anti-abortion activists. Even then, the FDA only approved abortion pills through 10 weeks of pregnancy, even though the World Health Organization has found they can safely be used through 12 weeks. 
The FDA should extend the approved use period for medication abortion from 10 weeks to 12, consistent with the global standard. Two additional weeks may not sound like a lot, but after Dobbs, every extra day counts. Many women and pregnant people do not realize they are pregnant until six or eight weeks. Having an extra two weeks to use abortion pills can make all the difference for some women in the post-Roe world.
The FDA also attaches extreme and unnecessary restrictions on medication abortion access. Under FDA regulations (known as a Risk Evaluation and Mitigation Strategy, or REMS), abortion pills can only be prescribed by physicians and pharmacies that obtain a special certification from the drug's manufacturers. That means that if you need abortion pills, you can't get them over-the-counter, and you can't just count on getting them from your primary care physician or OB-GYN, or from your neighborhood pharmacy. It also means that even though medication abortion is safer than Penicillin or Viagra, it is regulated more stringently than opioids like Fentanyl. 
Last year, the FDA finally jettisoned even more extreme rules requiring that medication abortion be dispensed in person in a doctor's office. But the FDA still has not yet finalized rules for how pharmacies can get certified to dispense abortion pills, meaning that this medication may not be available in drug stores until the end of this year.
That is simply unacceptable after Dobbs. The FDA needs to drastically expedite this timeline to get pills in pharmacies now. And more fundamentally, as medical groups and advocacy organizations have argued, the FDA should eliminate these needless restrictions entirely to allow any licensed doctor or pharmacy to prescribe and dispense abortion pills. 
While the FDA can ease access barriers to abortion pills, the Biden administration needs to give providers cover to prescribe them. By declaring abortion access a public health emergency, the administration can invoke emergency legal protections that allow doctors to freely prescribe these pills across state lines without fear of prosecution or sanctions. Simultaneously, The Department of Justice must challenge state laws that defy the federal government by denying their residents access to a federally-approved medication. 
As I've explained before, the FDA is an institution desperately in need of reform so that it is not standing in the way of safe food and drugs that Americans need – whether European baby formula or essential medication like abortion pills. But first, it must meet this moment to help mitigate the harm wrought by the Supreme Court's abortion decision. The health and liberty of millions of American women and pregnant people depend on it.
Feature photo courtesy of Suraj Patel.
---
Suraj Patel is a 38-year-old attorney and Adjunct Professor of Business Ethics at NYU who worked for President Obama. He is a Democratic candidate for Congress in New York's 12th Congressional District in Manhattan in a generational race between two incumbents who have been in office since 1992. He's running because New York needs a new generation of leaders with fresh ideas, new arguments and the energy to get things done and finally play offense. Suraj is a proud first-generation South Asian American.
The August Primary is scheduled for August 23, 2022, with Early Voting from August 13th to August 21st and will include elections for these offices: U.S. House of Representatives and State Senate
Abortion resources
If you are in a crisis:
Call or text 988 to access the Suicide and Crisis Lifeline 

Text HOME to 741741 to reach a volunteer Crisis Counselor
---
The opinions expressed by the writer of this piece, and those providing comments thereon (collectively, the "Writers"), are theirs alone and do not necessarily reflect the opinions of Brown Girl Magazine, Inc., or any of its employees, directors, officers, affiliates, or assigns (collectively, "BGM"). BGM is not responsible for the accuracy of any of the information supplied by the Writers. It is not the intention of Brown Girl Magazine to malign any religion, ethnic group, club, organization, company, or individual. If you have a complaint about this content, please email us at hello@browngirlmagazine.com. This post is subject to our Terms of Use and Privacy Policy. If you'd like to submit a guest post, please follow the guidelines we've set forth here.