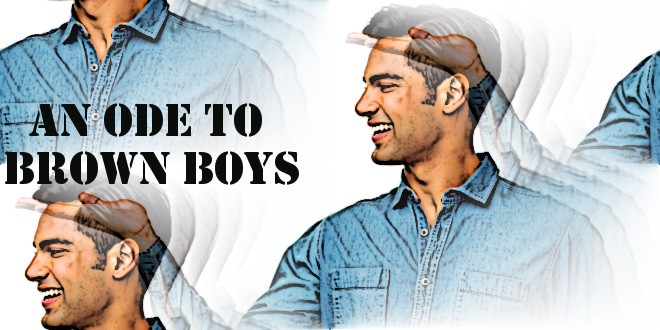 You do not have to be South Asian to appreciate Indian-pop singer Alisha Chinai's song "Made In India," and you are lying if you say you didn't jam out to the catchy tune as a five-year-old, decked out with your mother's lipstick smeared on your face and little play dresses. But nostalgia (and embarrassingly funny) childhood moments aside, you knew that the song would never have been half as incredible as it is—without the music video.
In the music video, Chinai is a glamorous and powerful brown princess, choosing her prince charming. After meeting with a number of suitable bachelors from all over the world, Chinai can not find the right guy for her. Finally, she realizes what she really wants — a brown boy.
She clarifies this point in her lyrics, "Made in India, made in India, ek dil chaahiye that's made in India," meaning "I want a heart/soulmate that's made in India."
I know what you are thinking, but I do not feel that this song means that a brown girl will always marry a brown guy. That would just make it racist and anti-interracial marriage, which are no-no's.
"Made In India" is about accepting and appreciating your cultural heritage. I am not Indian, but I definitely know that this song makes me appreciate the wonderful aspects of my Bengali heritage.
No one really has to marry or date within their ethnic, religious or national background to their culture . It is all about how you live your life through the teachings of those who came before you.
For me, I live vicariously through the Bengali tradition of writing and storytelling, which is the reason why I write. Also, generations of my family have been journalists, poets and editors for different media outlets, so I feel a connection with my past when I write.
Some people are quick to scrutinize Chinai, but I will forever jam out like a 90's kid to "Made In India."
There is nothing wrong with being with someone outside of your culture. However, I personally couldn't see myself going out with a guy who was not brown. That aspect of me may or may not change, but I am always open to new things and ideas. But, brown boys will always have a special place in my heart.
They, brown boys, as a group deal with a lot of unnecessary stereotypes and attitudes from Western cultures. While brown women are seen as exotic and an object meant to be attained by white men, brown boys are thought of as docile, lifeless geeks (think Raj Koothrappali from "The Big Bang Theory").
Brown boys are sometimes seen as unattractive, displeasing and incapable of being leaders, within the confines of Western society. If you have met brown boys, then you know most of them definitely do not fall in the Raj category.
Don't ever let the media, dating website statistics or your white friends tell you brown guys can not be witty and/or attractive. There are many Desi Hollywood and Bollywood personalities leading the change of Indian-male perceptions at present, for example, co-host of Al-Jazeera's "The Stream" Wajahat Ali, correspondent on Jon Stewart's "The Daily Show" Hasan Minhaj, comedian Hari Kondabolu, Akaash Singh and, of course, actors Manish Dayal, Arjun Gupta, Dev Patel, Suraj Sharma. Not to mention, my favorite of all time, Bollywood hunk John Abraham.
So, here is an ode to all you brown guys, who are constantly overlooked and downgraded by the media for your ethnicities.
Kudos to all of you for dealing with all the annoying aspects of Western stereotypes and dating. You do not need the attention of brown girls, let alone any girl, to know that you are awesome.
Stay confident and always keep your wonderful personalities. Oh, and keep your scruff, because most brown guys that I have met can work facial hair like it is nobody's business.
Exhibit A: This montage of beards Buzzfeed recently posted.
Exhibit B: All the brown boys who are not scared to stand up and say, "yes, I'm a feminist." (Thank you Aziz Ansari for starting the trend.)
If you are a brown guy, do not think that your ethnicity is a hindrance. Not to mention, the overwhelming negative media attention Indian men are receiving since India's shameful ban of Leslee Udwin's documentary "India's Daughter," we are here to prove that you are not to be generalized to one group as filthy rapists.
Your brown-ness is a part of you and it has so much to offer you, so use your good looks, skin color and genes to your advantage
I mean, isn't that what Chinai wanted to highlight in her song the first place?