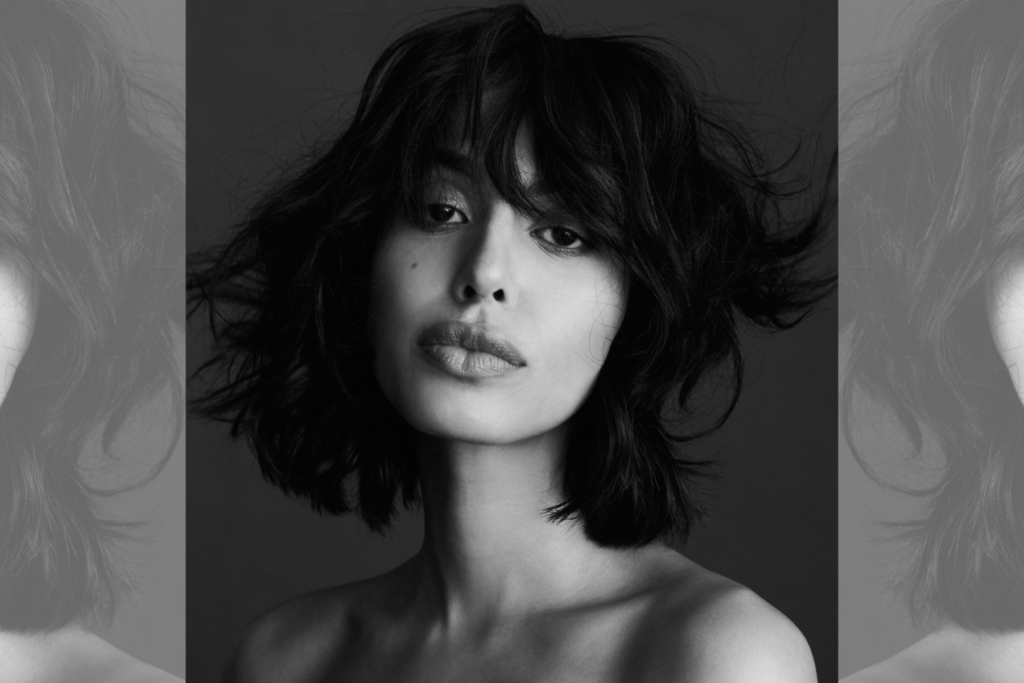 Unlike a few years ago, if you happen to walk into Sephora now, there is a high probability you'll spot a brown model on one of their marketing posters. In fact, a plethora of fashion labels and cosmetic brands are now moving toward hiring more diverse, ethnic models; abandoning the preference for Eurocentric features. This growing inclusivity in the fashion industry is definitely a step in the right direction, but there is still a long way to go. 
Punjabi-Canadian model, Bali Bassi, seems to agree on that note. Thriving in the field, Bassi is no stranger to brands such as MAC, ALDO, Bare Minerals, and more. Brown Girl caught up with the talented model to chat about being South Asian and a woman of colour in the cutthroat world of modeling. 
View this post on Instagram
Tell us a little about your background. Was modeling "always" the plan?
Although I was interested in the fashion industry and modeling, it wasn't always the plan. I actually didn't know that it was a career I could pursue. I grew up in a strict Sikh household and, at the time, there wasn't a lot of South Asian representation in the industry. I was pursuing a completely different career path when a modelling agency in Toronto signed me. I went to university for a degree in Economics and had also spent some time volunteering at refugee camps through a non-profit. I wanted to go to Law School and study International Human Rights. But when I mustered enough courage to go to a bunch of open calls, I ended up being signed by one of the biggest agencies in Toronto. That's when I decided to focus on modeling. But I still plan on working in the International Human Rights field, perhaps some time in the future. 
How did you make space for yourself in this industry?
I really don't know how to answer this, but by being my most authentic self as corny as that sounds. It took a lot of self-love to build the confidence I have now. It's easier for me to walk into a casting now and show up for myself as I should. I also love connecting with other people on set, hearing their stories, having fun and creating art together. I've had the pleasure of meeting some remarkable creatives in the industry and I love how I'm always meeting new people on set.

For me, I want to be known for how I made someone feel and gave them a safe space to be themselves and be heard.
Seems like networking is key to success then. What other tips would you give to someone looking to step into the modeling industry?
1. A lot of people assume you need to present an entire portfolio to agencies in order to get into modeling. That's actually for clients once you get signed. To start off you just need a few basic, well-lit photos. Before the pandemic, many agencies had open call hours, where anyone could walk in and meet a scout. Now, it's mostly all online through their website, although some agencies are starting to have open calls again.

2. When signing a contract, make sure you read it over with someone you trust and a lawyer. No agency will ever make you pay to be signed with them. If they do, it's a fraud! The agency might have you pay for a test shoot to build your portfolio in the beginning. There might also be photographers willing to shoot for free to expand their portfolio. The agency will set these up for you.

3. Always be punctual and professional! I can't stress this enough. If you're late, you're pushing back the production timelines.

4. Have a good model bag. Most of the time, if you're required to bring something on set they will let you know, but in your tote you should have a few essentials ready, including a nude and black strapless bra and underwear, water bottle, small makeup bag (although more often than not, there are make-up artists taking care of that), hair ties, Advil, tampons, etc.
View this post on Instagram
What should one avoid doing or saying as a brown model in the fashion industry?
Do not complain unnecessarily. If the working conditions are actually a cause of concern, you can call your agent and let them know. Or if you feel uncomfortable with a situation or haven't had a break or lunch break, please speak up. I understand that it's hard speaking up in these environments and sometimes demanding your basic rights can be misconstrued as you being a "diva."

On the flip side, I've been around models who constantly complain about everything. Modeling isn't always glitz and glamour. There are long hours involved, a lot of wardrobe changes, set changes, different locations, weather issues, etc. Everyone on set is just trying to do their job and if you're not happy to be there, it's harder for them to do so.
As an international brown model, how do you organize your daily schedule?
This can be a bit chaotic because a lot of bookings can happen last minute. I've realized that having a "floater" day, once a week, where I can catch up on missed work, when this does happen, helps a lot! Other than that I try to have a routine with the things I can control. Having a good morning and night routine, working out everyday, and making sure I nourish my body and soul.
View this post on Instagram
Can you share some of your favorite shoots and/or brands you've worked with?
Some of my favorite brand shoots have been where I was able to speak up about my interests and other projects I've been involved with. I loved shooting with Uniqlo because of the work they do with refugees. I also loved my shoot with Sephora Canada. I was also interviewed about my experience growing up in Canada and what skin means to me, at that time. 
How do you feel about tokenism which is often associated with ensuring diversity within the industry?
In the last few years, there's been a push for the industry to be more inclusive. This includes size, race, gender, disabilities and more. The industry is making moves in the right direction, but there is still  a lot of work to be done. All aspects of diversity, with a focus on intersectionality should be considered. 

Full inclusion is not about addressing one aspect of a business as a token. It needs to be built into the very fabric of a business. Design, advertisement, employment, creation of products, leadership and strategy are all foundational when progressing inclusion.
Brown models like Bassi, who are paving the way for South Asian representation in the modeling industry, are the reason why little girls can now finally relate to the standards of beauty around them and feel comfortable in their own skin. However, as pointed out by Bassi, inclusivity is not about identifying and troubleshooting one aspect of the business. There needs to be a push for inclusion on all fronts. If you're reading this as an aspiring model, agent, photographer, or stylist, keep pursuing your dreams and jot some of Bassi's tips down; they are sure to come in handy!
Photo Courtesy: Bali Bassi