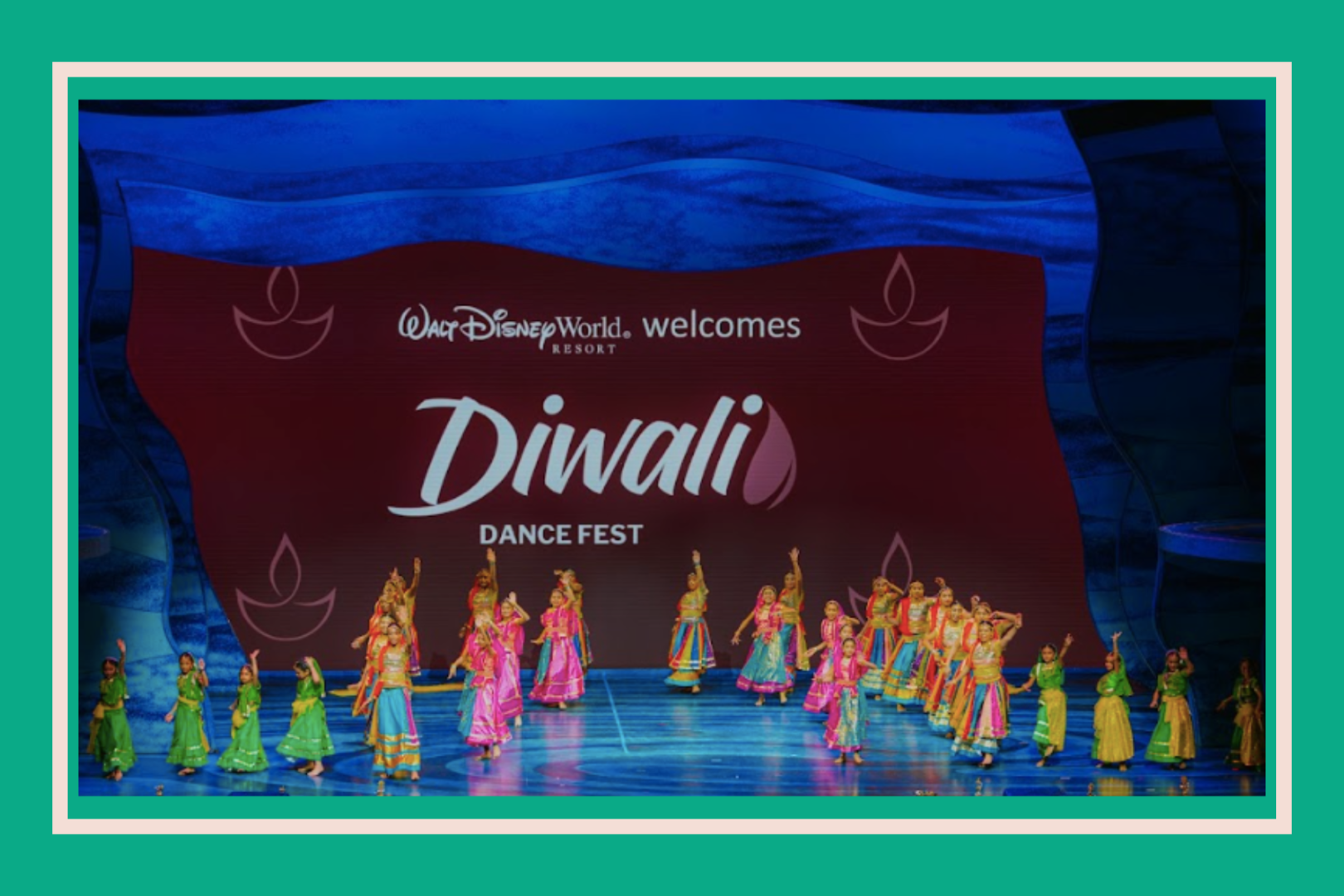 Like many 90s kids, I was obsessed with Disney and the beauty of its animation. At four years old, I saw my first move in theaters: The Lion King. I spent the next year watching the movie everyday and singing along to "Hakuna Matata." Disney was a way to relate to my peers and bridge the gap between my two identities.I remember being especially fond of Jasmine and Pocahontas. Their brown skin and black long hair matched mine. When I wasn't watching Disney movies with my sisters, we watched Bollywood movies of the Golden Era. As the years passed, I prioritized balancing my passion for Disney with the intersections of my identities. 
2022 was the first time Diwali merchandise became available in large retail stores. My town's library even had a "Diwali" section in the Children's section. The world is finally transforming and Diwali is becoming "mainstream." After years of advocacy and cultural awareness, we are finally witnessing the representation of our culture, traditions and holidays. Upon hearing of JASHN Productions' first-ever Diwali Dance Fest taking place in Walt Disney World, I immediately began planning. My passion for Disney had grown from movies to theme park adventures. Diwali, the festival of lights combined with Disney World magic was bound to be spectacular. And, oh boy (Mickey Mouse voice), did JASHN surpass all expectations. 
View this post on Instagram
The first event, held in Walt Disney World's Disney Springs, was the first Diwali parade. Dancers of the many dance studios performed in 20 minute synchronized dances. Hearing Diwali announced over the PA system had me near tears. The vibration of the dhol beats within the Bollywood rhythms had the shoppers engaged. The sea of dancers adorning the vibrant colors of Diwali fit in perfectly with the Florida sun.
The real dream was seeing Mickey and Minnie Mouse on stage with "Diwali" spread across. The Diwali Dance Fest included over 400 youth dancers from across the United States. These dancers, from 17 different dance schools, specializing in a variety of different forms of Indian and Indo-fusion dance, performed in Animal Kingdom's Finding Nemo Theatre. Each dance led the audience to different regions of India; the music ranged from classical and folk to Bollywood and hip hop.The hosts Nisha Mathur and Sway Bhatia represented the joining of both worlds. Mathur is known for her SonyTV show, "Keys to Kismat" and Bhatia is the voice of character, Karishma on the very first Disney children's show Mira the Royal Detective. International singer and performer Raghav, ended the show with his hit, Angel Eyes as a select group of dancers performed beside him. 
View this post on Instagram

Hearing the Indian music I had grown up with, brought me endless joy to finally witness such a level of representation, especially in a place so special to me. Experiencing a Diwali celebration in the most magical place on Earth with all generations was one of the best parts. 
An after-party for performers and families, took place following the showcase in The Lion King theater. I was dancing and singing to my favorite Bollywood hits after enjoying this Disney Spectacular. Disney has always been my happy place; Walt Disney World will forever be the place where my greatest dreams came true. From enjoying a day at Animal Kingdom, in Indian attire, with Minnie Mouse ears to dancing along to the songs that filled my home. I have experienced a level of representation I never even knew possible. I have finally seen the gap bridged between my two identities. Never have I been more proud to be an Indian-American.