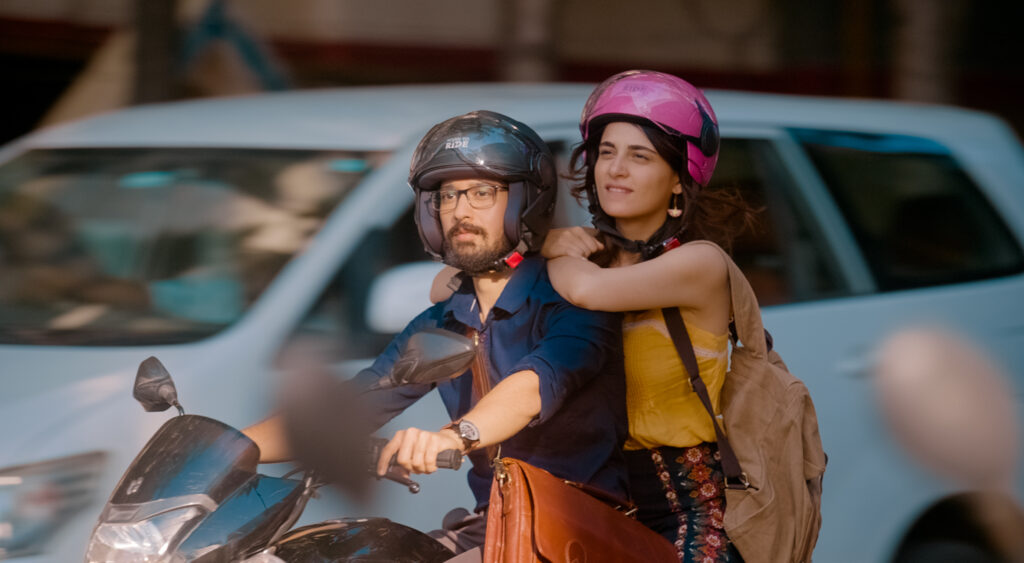 It's a challenge sending across a powerful message on celluloid without being too preachy. Especially if the idea is to keep the premise light-hearted, offering some welcome comic relief; there is always the risk of losing the plot and ending up making a mockery out of the cause you are supporting. But in Kacchey Limbu, director Shubham Yogi is effective in engaging his audience with his take on gender biases, the burden of familial expectations and self-discovery wrapped in a passionate, sporting tussle between siblings. Albeit not entirely. 
Akash (Rajat Barmecha) is a gully cricket legend of sorts in his neighbourhood and becomes an overnight sensation when his cricketing video goes viral after a repost from none other than the legend himself, Sachin Tendulkar. When an opportunity to become the face of an upcoming cricket league knocks on his door, rebellious Akash gives up on even the tiny ray of hope his father had of him getting a secure, corporate job. Akash's sister Ditti (Radhika Madan), though, is more of a silent follower with little to no professional clarity in life except that she shares the same passion for cricket as her brother. Naturally, then her career path has already been pre-determined by her father.
When one night Akash returns home skipping another interview, his family is distraught. They don't want him gambling his chances of a stable life for an underarm cricket league, still very much in its preliminary stages. A heated family exchange leads to a riled-up Akash challenging his younger sister Ditti to form a team against him in the upcoming 'gully' tournament. If she succeeds, he'll seriously explore the corporate world. Even though Ditti and Akash's parents find this to be an unfair challenge, Ditti is eager and up for it.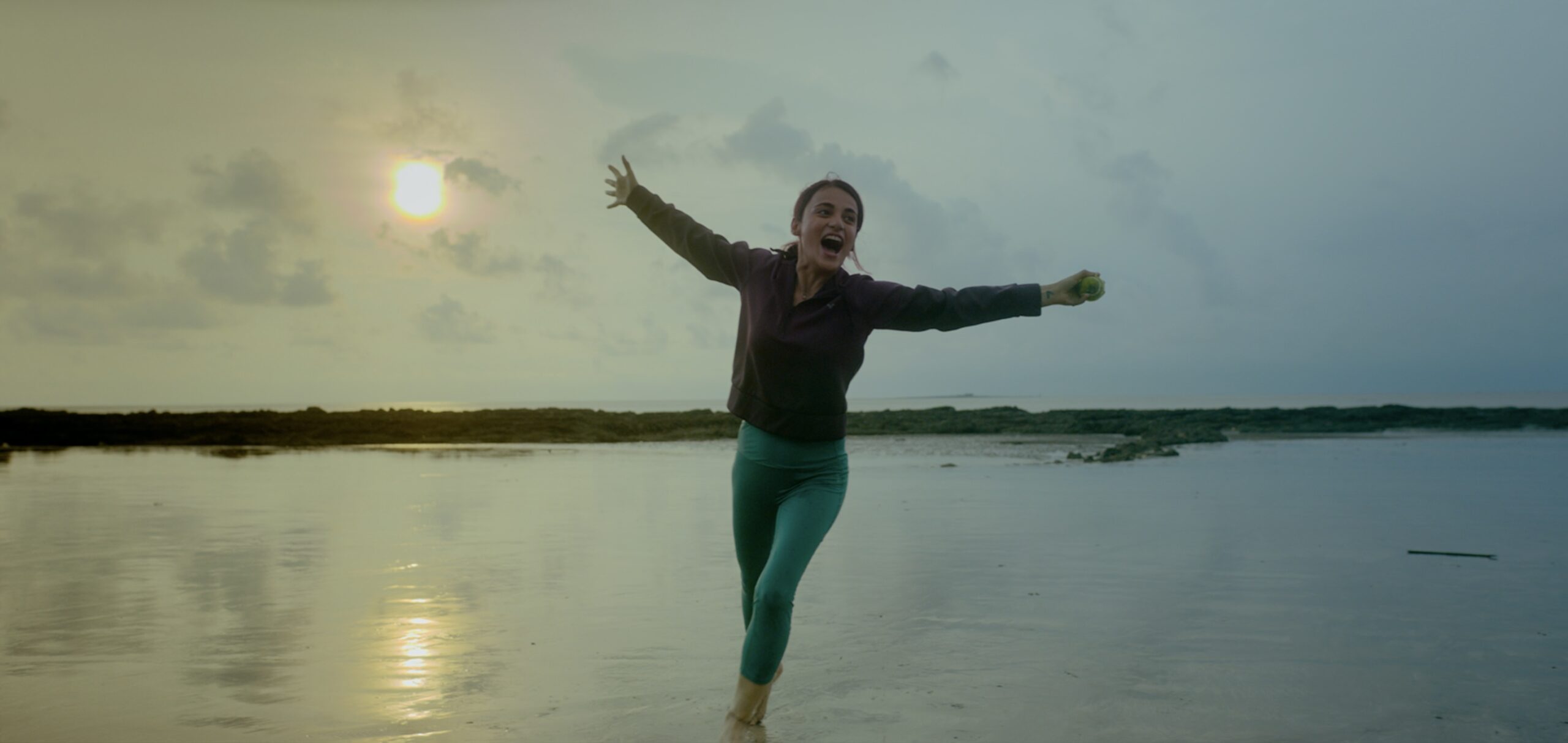 As Ditti sets out to double down on toppling over her brother's popularity with her team of complete misfits (the Kacchey Limbu), the film unravels the subtle but innate discrimination that exists in South Asian society towards women wanting to pursue sports as a career. Riding on the adrenaline-rushing drama surrounding cricket and some hilarious match-day commentary, director Shubham Yogi presents an honest depiction of sibling rivalry — a brother and a sister who are intensely committed to the feud but not destructively dysfunctional; instead are still genuinely each other's cheerleaders. The sexist comments from Ditti's boyfriend and the parent's unending pandering toward gender stereotypes add to the discussion at the heart of the plot. Yet the film lacks a real emotional moment; a catharsis. And it's mostly due to half-baked supporting characters who only come across as performers delivering dialogues without really adding any life or energy to tie up the script. They appear to learn their lessons and move on very quickly and fail to form any connection with the audience despite their significance. In essence, Yogi's debut, Kacchey Limbu, has its heart in the right place but is short of a soul; partially unripe much like its title.
The real highlights of the show are Barmecha and Madan, who are refreshingly convincing in their portrayal of the sibling bond and the emotional playoff that follows; the fight they wage against each other as two siblings out to prove their worth. Madan plays the confused college student, frustrated with the world's one-dimensional view of her life choices and role as a woman, with utmost believability. She persuades us to indulge in both her discontentment and her little pleasures. It is this versatility as an artist and the ease with which she embraces a character that makes Madan one to watch out for. Brown Girl spoke to Madan at the screening of Kacchey Limbu at this year's Toronto International Film Festival, which also marked her second outing to the city after her award-winning debut at the festival in 2018. Catch the interview below.