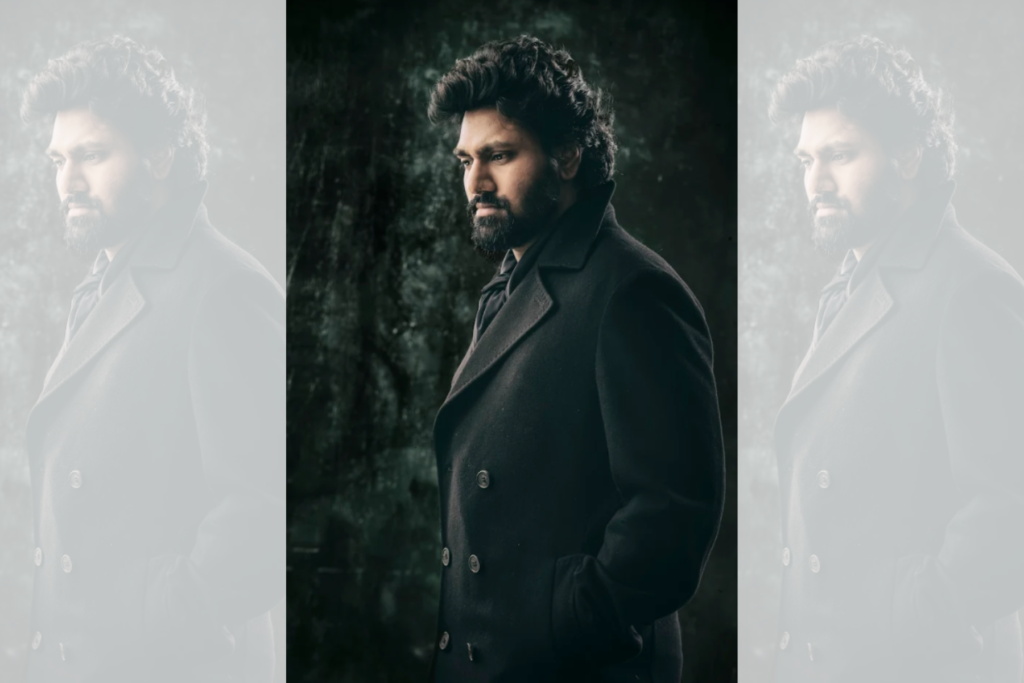 From practicing music at the age of seven to working with artists across the globe, Mithoon became an iconic film music director and music composer. Mithoon's grandfather and father are also musicians, and he is best known for composing the hit songs "Tum Hi Ho," "Sanam Re," and more. His awards and accolades include winning Filmfare Award for Best Music Director, the Most Streamed Song of 2016 at the Global Indian Music Academy Awards and being nominated for Filmfare Award for Best Lyricist. Mithoon released his debut album "Tu Hi Mere Rab Ki Tarah Hai" in 2009. Continue reading to learn more about this incredible individual's journey!
Let's start at the beginning of your musical journey. As you were born into a family of musicians how did this impact the way you go about making music and who were some of your mentors and musical influences who guided you at the start of your journey?
When I was a child, I would stand at the door and hear my father's music. I could hear him play the harmonium along with other musicians and the director [while composing music for a film]. Once the session would get over, I would go in and make up for the lost privilege of being inside the room. That's how it all started. My musical influences early on were the legendary Laxmikant-Pyarelal, my father Naresh Sharma, Madan Mohan, Viju Shah and A.R. Rahman amongst others. I was also influenced by Miles Davis, Chick Correa and the score writing of John Williams.
Let's switch gears and talk about what you are currently working on!
July has been an incredible month where I have 3 releases with "Khuda Hafiz 2," "Hit" & Shamshera. "Shamshera" is a complete original soundtrack and I've also scored the background music for it. The music has been extremely well received not only in Hindi but also in Tamil and Telugu languages and the messages from folks in the industry and fans and well-wishers have not stopped. I think with "Shamshera," I can proudly say that I have broken away from the mold of creating a song or two to a situation or a character in a movie. I'm now excited to work on complete and varied projects. "Gadar 2," which is due for release around the year end is one such project and I'm already in talks with some leading production houses and directors.
As your role encompasses film music director, lyricist, composer, and singer, we would love for you to break down your different roles and responsibilities and what they entail. Additionally, do you feel that composing music for films versus non-films requires a different mindset?
As a composer, the song that I connect to is like a human being with a body and soul and everything has an equal role. My focus is on creating honest music that reaches people. In certain songs, the poetry is more dominating, and in others, the melody is more on the forefront. It really depends on the emotion and the need of the story. Composing music for films obviously revolves around the script/situation and the characters whereas one can explore more when not restricted.
Your first original song was called "Bas Ek Pal" with the singer KK. What did it feel like to create your first original composition? Additionally, do you have any fond memories you would like to share of working alongside the legendary singer KK?
It was definitely exciting and all credit to Mr Mukesh Bhat who had the conviction back then to trust the music of his movie in a 19-year-old boy. KK was a special friend and a great human being. He and I worked on many songs and during one particular session, I remember he was walking up and down in my studio trying to get the song right and singing it and when he finally did, he came from behind while I was seated at the piano and just hugged me. So yeah! that memory sticks out.
You have worked with Atif Aslam on the tracks "Tere Bin," "Kuch Is Tarah," and more. What is the process of composing tracks for artists you have worked with before and finding the right sound for them?
I have always had a good time while working with Atif. He has sung my compositions really well and I love his voice. However, for all the singers it is all based on technicalities that I have learnt as a musician. There is something called range, something called register, there are different singers who sound different in different keys. If you're doing a song in G-Minor and you cast a singer and you train the singer but the singer's voice on G-Minor might not sound the same in that particular key. These aspects are something that I really pay attention to when I cast a singer and that really eliminates a lot of trial and error for me.
As you have worked with the artist Arijit Singh on several tracks such as Tum Hi Ho," "Sanam Re," "Intezaar," and more, do you feel that his vocals invoke a sense of emotion that help amplify and convey messages in songs for Hindi films as well as standalone songs?
Arijit and I literally started our careers together. He just came out of television that time and he was looking for work to do in the fraternity. I had just done Bas Ek Pal at that point in time. We happened to meet through a common label that we both were in touch with. I met him at my studio one day in 2006. On a creative level we immediately connected. Both of us speak very little so we have never really been socialites and even today we speak very less but when the music comes out it's just so beautiful. Arijit has a deep interest in sound engineering and production and that definitely helped a lot. He has really worked on himself. I always tell a lot of aspiring singers that everybody can see his success but not many people know the amount of effort Arijit has put in with so many years of training, practice, and perseverance. I think for him it worked magically and even today he is always excited about music production and sound design.
Your song "Tum Hi Ho" film for the film Aashiqui 2 is one of the most iconic Bollywood tracks of all time. What were your thoughts, feelings, and emotions while composing and writing this track?
"Tum Hi Ho" is a reminder of my ideologies and the simplicity and space in my music. It is my interpretation of the film (Aashiqui 2). I am happy with the appreciation I've got for that one song. Also, my father had worked on the original Aashiqui as a music arranger so for me to be doing Aashiqui 2 and to write and compose this song was ultra special.
As your track "Sanam Re" has been sampled in King Von and Memo600's track "Exposing me" and CJ's track "Whoopty" do you feel South Asian sounds are making it into the mainstream globally? Additionally, how do sampling and royalties work in a global landscape?
It is definitely flattering and as long as permissions are taken and credit is given, it's all cool. Someone like an A.R. Rahman has had his Indian songs featured in more than a dozen Hollywood movies.

South Asians were always in the game. Remember, Ustad Nusrat Fateh Ali Khan had worked with Michael Brooks and Peter Gabriel and more recently bands like BTS have upped the game. The world is definitely sitting up and taking notice!
Lastly, what do you hope individuals take away from this interview with Brown Girl Magazine?
Be Happy. Follow your dreams. Don't give up and have faith in the Lord… And whatever you ask in prayer, you will receive if you have faith but when you ask you must believe and not doubt.
Photo Courtesy of DNH