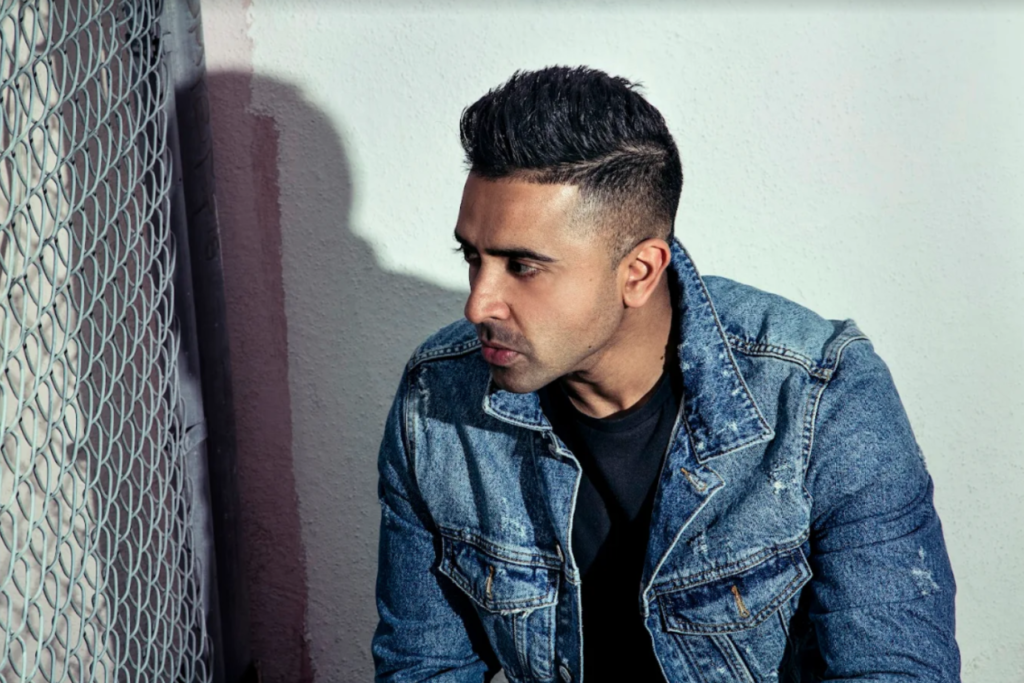 From soulful R&B experiences full of aching love to party-rock anthems, Jay Sean is a versatile artist and an icon. Sean is an R&B singer-songwriter and record producer born and bred in London, United Kingdom. He has a truly international fan base and has performed for fans all over the world. Sean's notable accomplishments include being the first British artist to top the Hot 100 since Freddie Mercury as well as having the number one spot on the US Billboard Hot 100. I got the incredible opportunity to interview Jay Sean where we talked about the beginnings of his career, the meanings behind his music, the future of South Asian artists and so much more.
Starting strong with your first album, "Me Against Myself, " songs like "Dance With You," "Eyes on You," and "Stolen," showcase your pioneering South Asian Sounds mixed with Western R&B. Why do you feel that South Asian sounds and R&B intertwine magically to create such a beautiful fusion?
I think people naturally gravitate to things that both push and pull. So R&B being smooth and chill (especially back when I did those original records), when combined with the intense Indian melodic instruments or our South Asian drums rhythms and sounds do that well. There is pushing and pulling. Tension is good in music so long as the melody or beat releases us from the tension at some point.
On this same album, you dropped the song "U Don't Know Me" where you talk about what it's like being one of the few South Asian artists in the mainstream. Using that same notion, do you feel that these sentiments are still reflected in the thoughts and feelings of other South Asian musicians today?
I was always an artist that put my feelings into my songs. I rarely talked about what it was like to stand, often alone in the global spotlight and feel like nobody actually understood me. You know as an artist or as humans, we all just want to be seen… representation did not exist back then and so being "Seen" was just harder. I think it's getting easier, but there is a lot of ground still to cover.
On some of your earliest songs, the YouTube comments sections are full of phrases like "Timeless music", A Classic, Songs that Soothe your Soul, and much more. What does it feel like to be one of the greats not only in terms of South Asian musicians but to have such a massive impact on individuals around the world?
There are two amazing ways to look at that. Firstly as human. To know that i've had impact on that level is incredible and gratifying …very deeply gratifying. Secondly as an Artist, you always want your work to stand the test of time. Ultimately I hope everyone back then was right and that my music, OUR music, will stand up not only today, but in 50 years. Great art should like a time machine…moving effortless through time and space. Maybe I've had a few lucky songs that will last…I hope they do.
Your next album, "My Own Way" had the hit track "Ride It" on it. We saw DJ Regard remix it for a more modern feel. How do you feel about some of your classics being retouched with a modern feel?
I love that remix. When he slowed my voice down and used it to remix, what had already been a hit song, I was blown away. Brilliant work. It was disruptive and special sounding. But the song is the magic. You can remix Ride it 100's of ways, it will always be a special song. I got lucky with Alan Sampson on that one, we tapped into something deep and real.
"With great power comes great responsibility" — Uncle Ben. What does it feel like to have so many individuals look up to you? (Does it change and make you second guess how to represent yourself because you are representing a community and specifically a South Asian community?)
For most of my career I've let my music do the talking for me. I will tell you a small anecdote to best answer your question. Once, long ago an interviewer asked me… "Why don't you make your new music MORE Indian sounding"…to which I responded… 'How can it be MORE Indian sounding? I am Indian" Everyone carries doubt, being a role-model or a leader in any capacity can be daunting. But you just do it don't you? You just put your head down and do the work it takes to show others that "YOU CAN ALSO BE WHATEVER YOU WANT TO BE." That's where I'm at these days. I am happy to be here, and to carry whatever I need to carry.
We must talk about your album, "All or Nothing" and specifically the song "Down." This song made you the first British artist to top the Hot 100 since Freddie Mercury of Queen in 1980. How does it feel to be up in the ranks with rock legends?
Freddie was epic. What a voice!
"All or Nothing" gave us everything. The party tracks from "Down" and "Do You Remember" to the slow jams of "Lights Off," "War," and the Candlelight version of "Down." How do you balance these two sides of your music and continue to be versatile to this day?
An album has to have lots of flavors. It's like a great meal. Each dish or song has to have its place and purpose and properly set up what comes next and also reflect on what came before. I love making an album cohesive and intentional.
"Neon" was one of my favorite albums of all time. It felt like a classic Jay Sean R&B record. How do you get into the space of creating such emotionally charged music?
First off, thank you for saying that! I think at my core I'm just a story teller. That's what we do right? We tell stories. I was going through a lot of emotions at that time of my life. Success, Marriage, Family, leaving home… Dealing with the pressure of following up on my previous success. It's all just stories.
Another favorite outside of this album is your track "Emergency." How did you get into the zone to make this track?
I remember feeling like I wanted to SING something big and emotional. I was in a period where I was tired of making big up-tempo dance tunes. I had just come off the back of "Make My Love Go" with Sean Paul and that was such a global hit…I was touring and running all over the place.

Something about singing a big ballad just really appealed to me. Jeremy, my long time partner, felt strongly about me showing that side of myself as well so I went in and sang it. Surprisingly I nailed it in just a few takes and I think that's why it's so emotionally connective. It's not a big comp of many vocals. It's really just me singing my heart out…a release of sorts. Then I got a bunch of friends to sing on the choir parts of the hook. 2-time Grammy Winner Melanie Fiona, Kiana Ledé, Shaylen, Rudi…that was really fun, they are all such powerful vocalists!
Your mixtape series "The Mistress" parts 1, 2, and 3 felt like a creative playground where you were free to express all of your emotions and had the most creative freedom. Talk us through this series of mixtapes and why you decided to call it "The Mistress."
As many know, my love for R&B runs deep and I really wanted to make a whole cohesive album with a running theme. Often albums can be disjointed because each song is about something completely different. I wanted to create a thread that ties every song together. For this I needed a story. So by being able to talk about a love triangle it allowed me the creativity to make a movie with my songs. The fans loved it so much that it allowed me to make a part 2 to continue the story. It was a really fun creative process and by Mistress 3 I was able to paint the ending for fans.
Your different language versions of songs hit your fans harder and shine a new light on a song. In your own words, why do you think singing a song in a different language can provide a totally different feeling?
The way I sing in Hindi or Punjabi, or even when I've done small things in Spanish here and there…it just changes the delivery and the emotional quality follows. There is something haunting and emotionally beautiful about Hindi…and Punjabi just supercharges the energy!
You've done some crazy collaborations by working with Romanian artists like Antonia, Venezuelan pop dúo Chino & Nacho, Desi artists like Guru Randhawa, grime artists like Skepta, hip hop artists like Lil Wayne and the YMCMB crew, artists such as Karl Wolf, Hardwell, Davido, and so many more. How do you effortlessly work with artists across cultures and genres?
Man…it's been one of the most amazing things of my career that I've been able to share music with these fabulous artists!
From writing tracks for yourself as well as other artists, how do you manage to get through writer's block when composing new music?
Sometimes you gotta walk away…come back another day, sometimes you gotta push through and sometimes you gotta lean on the team around you to help out. Writer's block is no fun, but it passes…as all things do.
Who is your dream collaboration?
I've been so lucky to have been able to work with so many legends. From Sean Paul to Mary J Blige, Nicky Minaj to Maluma and J Balvin…Craig David, Busta Rhymes…Pitbull to Guru…Whatever comes next will be just fine…
In the early years, we saw only one or two South Asian musicians per year come out with music. In current times we see so many different South Asian musicians ranging in all kinds of genres. How can we support South Asian artists and continue to build a community such as the community BGM is building for the South Asian community?
All of us that are successful, singers, producers, actors, directors, studio heads, label execs…all the South Asian success stories, and there are SO many of them, we all need to acknowledge each other and work together. That is is how it happens. Building community through a common goal…to create MORE representation of South Asians across ALL fields of entertainment.
We loved watching Basement Banter during quarantine as you caught up with some of your industry friends and shared stories of some of your most treasured memories. Who has been your favorite guest and why?
Again, thank you so much! I have no favorites! I love that podcast and will do more!
It was lovely to see you and Rishi jump back in it with "Nakhre." Any plans of linking up with the crew (Rishi, Juggy, and Veronica on new music in the future?
Once a crew…always a crew… I can not confirm or deny any new music from the "Crew" coming soon…
What are your upcoming plans?
I am focusing on two TV shows. 1 is scripted and 1 is unscripted. I am working hard on my Sparkling Sake brand "SmoothSail" and crossing that over into mainstream. I have a few NFT projects coming as well and a couple of new songs that everyone will be excited about when I'm ready to talk about them. :)
We ended the interview with Sean talking about how his beautiful family helps to inspire him and keep him going in this everchanging musical landscape.
My family is everything to me, in hindsight, everything I ever did before them only prepared me to do what I need to do NOW, for them.
Photo Courtesy of Amit and Naroop