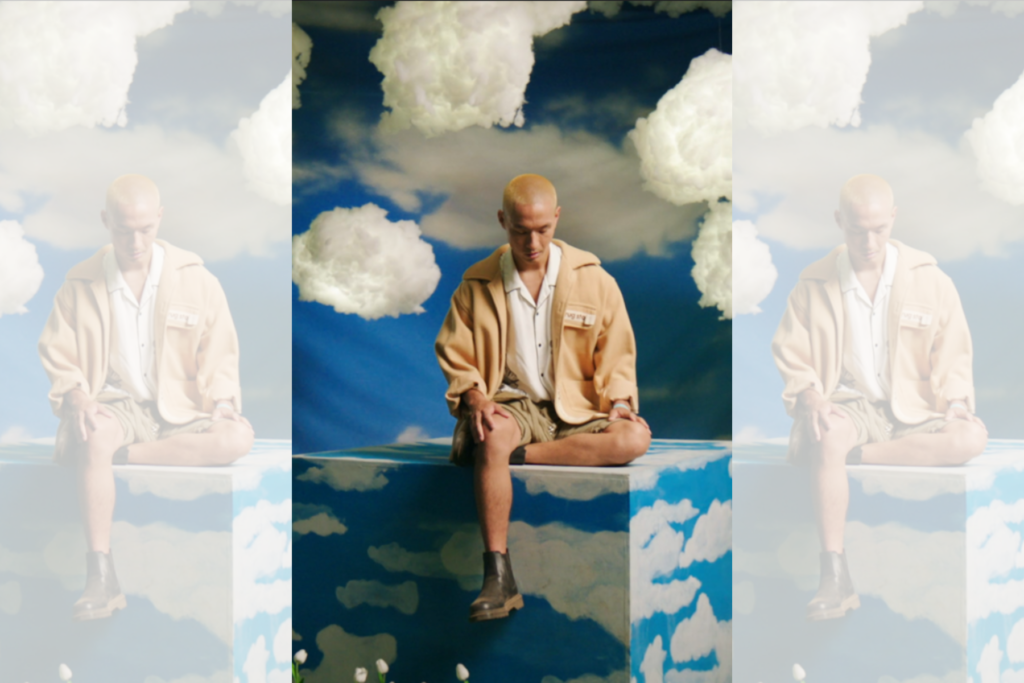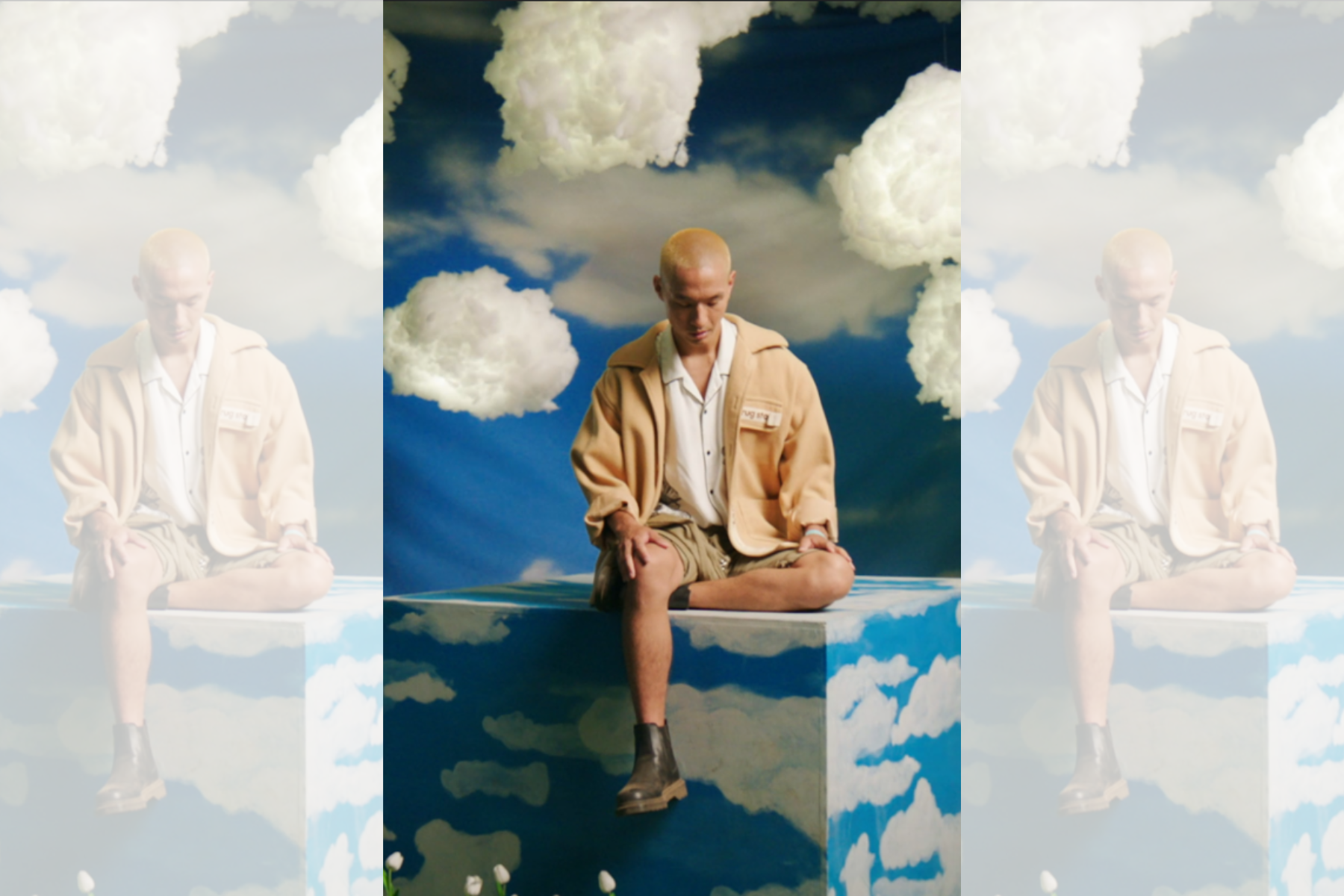 Kevin Wu, previously known as KevJumba, is an American YouTuber, from Houston, Texas, with more than 2.68 million subscribers on YouTube and more than 323 million views. His content consists of vlogs, social commentary, musical parodies and more. Wu also streams on Twitch and has released original music as well as freestyles. His most popular YouTube video is titled "Nice Guys" with Ryan Higa. Wu has also worked with many individuals including A-Trak, Chester See, David Choi, Globetrotters, Iyaz, Jamie Chung, Jeremy Lin, Ryan Higa, Wong Fu Productions, and more. He has also appeared in movies such as "Hang Loose," "Revenge of the Green Dragons," "Man Up," and more. Wu is one of the first original YouTubers gaining popularity in 2008 and even had another channel, titled JumbaFund, now known as Team Jumba. Continue reading to learn more about Kevin Wu's journey!
We really enjoyed the project 'Underneath the Lights.' On the track "WHY U IN LA" the lyrics, "Don't know who I might be, it might surprise me. I could be a hypebeast, That's nothing like me, It's so enticing." How do you feel this speaks to the idea of self-discovery? What have you learned about yourself, diving back into making content?
I love that song we did. The artist who sang those lyrics his name is Zooty. I really provided the energy and direction for the musical piece, but I give credit to my producer Jonum and Zooty credit for the lyrics. Both guys are a slightly different generation, gen-Z, whereas I grew up as a millennial. I find that I left a lot on the table when I left YouTube at 23, so when I work with gen-Z I have so much that I want to give. Coming back to YouTube this time around, it's all about self-reliance. Coming from movies and television, you have to depend on people to get a better product. But with YouTube, I'm going back to my roots and putting my wit and effort into every part of the process again (writing, directing, performing, producing, editing). I want the result to be authenticity and a homegrown feeling.
When you started your YouTube channel you were known for your vlogs and social commentary. How do you feel about the new age of content creation — where content is in surplus but individuals aren't feeling the content?
It's hard to say whether or not individuals are or aren't feeling content — the taste is just so wide now. It's like living in Los Angeles; food is very competitive, and when picking a restaurant you have every ethnic variety and even fusion foods. I imagine opening a restaurant in LA to be very competitive and the attention to detail in what you make has to be authentic or hit a certain demographic. I feel on the Internet, YouTube does a decent job of catering to your sensibilities, the so-called algorithm. However, the personal connection you get with content creators has somewhat been shifted, and now it's become more interest-based (ie gaming, how-to, music, politics, etc.)
How do you feel the original algorithm has changed, and what do you miss most about that time?
I don't remember talking about algorithms back in 2010 to 2012. People watched their favorite Youtubers because their homepage included their subscriptions first and foremost, and then if your subscriptions hadn't posted anything new, you would typically check the most popular page. Then trending became a thing and now you have algorithms generating your timeline based on a bunch of data. I think it's forced creators to think externally and hanging onto identities i.e. what are my interests? Am I a gamer? Am I a streamer?
We parodied your music video for "Nice Guys" for our orchestra music camp skit back in high school. If Chester, Ryan, and you, had to recreate "Nice Guys" today, would you focus on the concept of self-love for the current generation? We also really loved "Shed a Tear."
I definitely think self-love would be a very nice theme. Recreating it would be nice, actually. I think it's hard to get three people to all be in the same room again, especially after leading different lives. But "Nice Guys" was something special for each one of us, and Chester See deserves a lot of credit because of his musical talent. It's made me realize today the impact of music. I really enjoy the expression of music because it forces you to be more artistic, versus just saying what's on your mind. Like poetry, or hearing harmonies.
You've worked with many individuals and groups in the past including, A-Trak, Chester See, David Choi, Globetrotters, Iyaz, Jamie Chung, Jeremy Lin, Ryan Higa, Wong Fu Productions, and more. If you could create content with any group of individuals who would be your dream collaborators?
At this stage in my life, I really enjoy coming back and rekindling those creative connections and checking in with previous friends or acquaintances. Doing a video with Ryan Higa, Jeremy Lin, Chester See, David Choi, Wong Fu, Jamie Chung, those would all be very fun. But the first step would be to just see how they're doing. So that's the closest thing to a best case scenario for me. I'm not trying to force any collaborations at the moment (haha!). Unless it's convenient.
As an NBA fan you expressed you would like to talk more about basketball on Ryan's "Off the Pill Podcast." How do you feel watching sports and has playing sports helped you become more in tune with yourself?
After going through a lot of physical adversity after my car accident, reconnecting with sports has been really helpful. I played basketball for a while and I'd like to get back into soccer. I wanted to talk about basketball on Ryan's podcast because I was still dipping my toes into Internet content/social media and didn't want to talk too much about myself at the time.
As a content creator how do you balance not letting validation get to your head and authentically connecting with your audience?
We all seek validation. It's innate, but it's about where you seek it. Nowadays I remember to validate myself first, by starting with my mind and body. After a while, you can get a sense of when you need validation versus being totally unconscious of it. Sometimes that sense of validation is important, so we know to check in with our parents, or see if a friend needs positive feedback. To connect with the audience, that's like number five in my priority list (haha!). Having an audience can be scary; you definitely want to be in tune with yourself first.
How do you deal with comments consisting of "I miss the old KevJumba?"
I just smile. I miss the old KevJumba too!
As live streaming has become a new form of content now, how have you enjoyed live streaming on Twitch for the Head In The Clouds Festival both in 2021 and 2022? We really enjoyed seeing Ylona Garcia sing "Nice Guys!"
It's fun, I enjoy live streaming and I really appreciate 88rising and Amazon Music for inviting me both years to be the host for their livestream.
What was the decision behind putting your family in your videos?
I put my Dad in my videos accidentally; we were on a ski trip. I think people responded really positively in the comments, and then I just sat down had a conversation with him on camera, and it became a hit. After that he just became his own character. I think I tend to come alive more when I am interacting with someone on camera.
We really liked seeing you upload videos to Team Jumba. Is the mission still to donate earnings to a charity that viewers suggest?
At the moment, no. The Supply, which was the charity I donated to before, has since shut down. I also don't make much money on YouTube anymore, since I was inactive on my channel for a while, so that format from 2009 will be difficult to replicate.
We really enjoyed the 'KevJumba and Zooty Extended Play,' specifically the track "With You in the Clouds" featuring fuslie. How has Valorant inspired your music as well as other forms of content creation?
The album was really experimental. I find the personal connections I made in gaming to be the most enlivening. "With You in the Clouds" was inspired by TenZ and, since he's such a legendary figure in the pro FPS community, we had to do a worthy tribute. I think paying tribute to the things you like is a really great way to think about content creation.
How do you feel your childhood experiences in Houston, and playing soccer, have shaped you to chase your dreams of acting? How have you enjoyed acting in comparison to YouTube?
I love acting. It's a wondrous lens at which to see your relationship with others. I find that in studying acting, you are often really studying the human experience or the mind. It's like learning psychology but you are on your feet, or you are reading great theater. Playing soccer and growing up in Houston don't really contribute directly to why I enjoy acting, but I very much enjoy coming from Houston and thriving in soccer. It made me commit to something and seeing how consistently "showing up" can really ground your childhood and prove to be valuable, later in life.
How do you feel we can uplift each other across the Asian diaspora and unify to create ripple effects of representation?
I think listening is probably the best thing you can do. Just genuinely hearing about something, or someone, helps you really invest in them during that time that you are there. So I think that's probably the first step.
What made you go back to school and finish your degree at the University of Houston in Psychology?
No one reason in particular. I was also studying acting at the time back in 2017-2018 when I completed the degree, so it was just testing my limits and seeing what I could balance. I finished it online.
What are your upcoming plans?
Just experimenting on YouTube for now. Making videos with my own effort.
Your first video was uploaded back in 2007 and was titled 'Backyard,' where you are dancing to a song called "Watch Me" by Little Brother, off of the "The Minstrel Show." We also really enjoyed your video with Ryan Higa titled "Best Crew vs Poreotics." Are you still dancing these days?
Yes. The body does what the body wants.
Lastly, what do you hope individuals take away from this interview with Brown Girl Magazine?
Nothing in particular. I try to let my mind flow when I answer questions. I may have jumped to conclusions before fully investing in some of the questions, so I apologize. If you are reading, I thank you for your time and patience. I also thank Brown Girl Magazine for putting together a vast array of questions that allow my mind to stretch and work out a bit. I hope you find a stronger connection to your own truths, and I hope I did not disturb those in any way. Regards.
Photo Courtesy of Kevin Wu