On any given day in Richmond Hill, you will hear the sounds of chutney and soca blasting from cars, as bhajans and the smell of Caribbean-style curry seep from storefronts along the avenues. After almost 40 years this area still houses the largest Guyanese community in New York City and the largest Caribbean Indian community in the United States. 
Apart from the strength of locally-owned businesses, young people raised in this neighborhood and surrounding areas are taking a stand to ensure that this community becomes even stronger. 
Indo-Caribbeans have a long history of migrations, trauma, and loss that is rooted in the brutalities of colonialism and bondage through indentureship that placed Indians in the Caribbean, where they coped by planting roots in their new land and skillfully adapting, ultimately creating a new culture. This same history is now uplifted by the fusions, celebrations, and pride that characterize overall Indo-Caribbean culture.
These cultural dynamics are reflected in "Little Guyana" in which largely Indo-Guyanese as well as Indians from other Caribbean countries such as Trinidad and Suriname have merged together to reroute their unique heritage to New York City. However, for years this community was siloed, overshadowed by the prevalent Sikh, Italian and Irish communities, and placed in the background of the larger Black-Caribbean identity in New York City.  
For decades, Indo Caribbeans struggled to define themselves not only in bureaucratic forums but on a socio-political level, the question always remained: Where do we fit in?
In my current research, where I am documenting the work of community leaders in recovering and advocating for an Indo-Caribbean identity, some expressed feeling "homeless" in their identities. Yet, the reality is that in the U.S. we are subject to ethnic formation, which is grounded in anti-blackness and allows the cataloging of people under the premise of access to resources.
As writer Rajiv Mohabir perfectly puts it,
We need a platform in the United States. We make up one of the largest immigrant groups in New York City. We are Caribbean. We are South Asian. We are South Asian Americans. We have been in the Americas longer than the 'South Asian Americans' who are recent immigrants or their children. We are not Indians. Don't try to erase us. We will not be erased.
Interestingly, the same categories that are meant to divide us, also provide access to funding and resources for certain groups. This has been the neverending conundrum to community leaders do we align with South Asians? Do we align with Black Caribbeans? Where does Indo-Caribbean culture, that is both Indian and Caribbean, and largely influenced by creolized black culture fit in? Where do hybrid cultures find representation in the U.S.? 
The answers to these questions are unfolding as community leaders organize around the Indo-Caribbean identity, resisting the dominant ethnic-racial categories that often push us to conform to stringent American divisions.
Groups such as Indo-Caribbean Alliance, Jahajee Sisters, Chhaya, Caribbean Equality Project, and DRUM  include or center Indo-Caribbeans in their mission. They actively recognize that the experience of this group is distinct and underrepresented by imposed boxes that complicate ethnic-racial identity. These organizations create spaces to recollect our Indian Caribbean experiences tied to oppression and violence in order to uplift the community to not only combat these issues but remember their roots and reshape their culture in the process. 
In the Trump-era the U.S. has seen the emergence of strong political leaders from underrepresented backgrounds rise up in local political landscapes. Young people have especially become more aware than ever of the power of voting locally. Even in our own community Felicia Singh and Richard David are running for office in neighboring areas. Aminta Kilawan is leading a South Queens Women's March amongst many other initiatives. Mohammad Amin runs the Caribbean Equality Project. Annetta Seecharan is the Executive Director of a leading nonprofit not just in New York City, but in this country.  These are just a few of the strong community leaders advocating for Indo-Caribbeans and simultaneously changing our political landscape.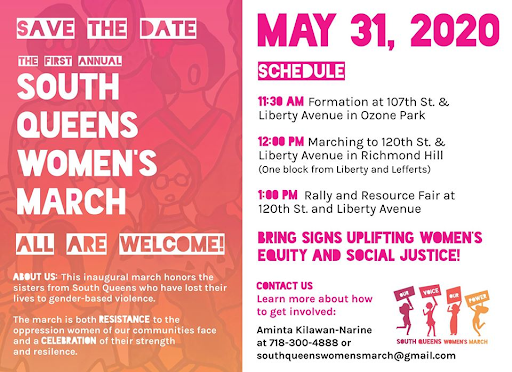 We must take a step back to revel in and appreciate this moment, but we must not let the divisiveness of identity politics, the burnout of organizing, and the pressures of fitting in or assimilating misguide us. Instead, we must seek the alliances necessary that encapsulate our hybrid Indo-Caribbeanness that is as much Caribbean as it is Indian.
Indo-Caribbeans are inherently hybrid people who must be recognized not for the boundaries placed on aspects of our identities, but on the ways in which we can fluidly sway back and forth, form alliances, and unify with other groups to embrace and uplift our communities. 
It is our duty to ensure that those currently growing up and engaging in similar processes of identity construction and discovery have the necessary tools to rise, resist, and remember the nuances of their unique Indianness and Caribbeanness that merge together and reroute their ancestors to New York City, taking different shapes, growing in different directions, but always intertwining with other communities in the process.