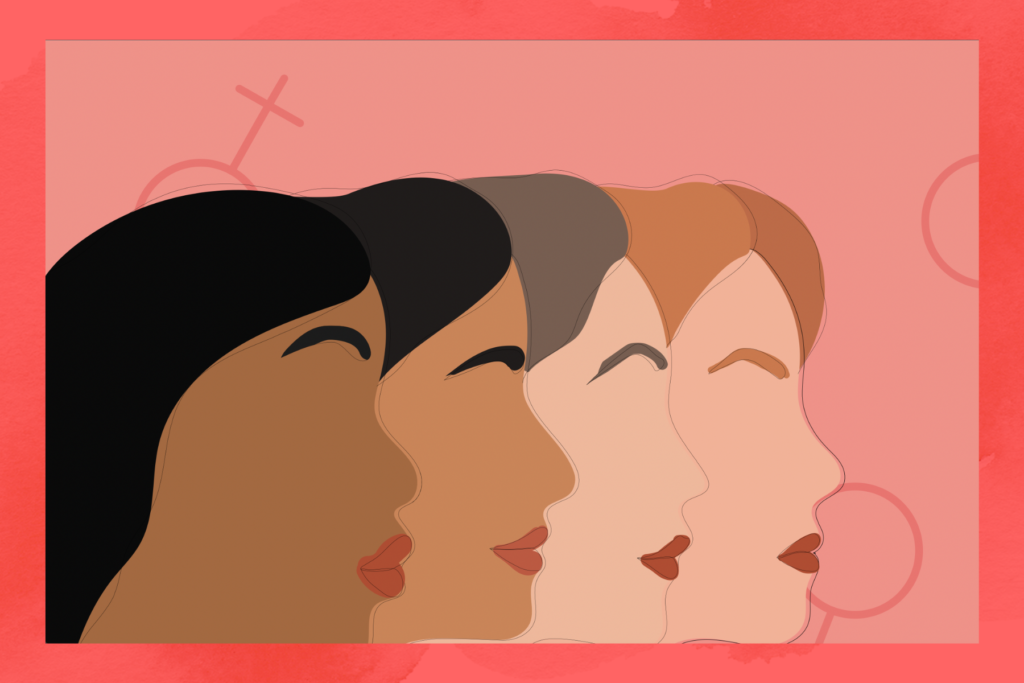 There's a reason brown girls aren't allowed to date. Our parents know the stories of Sania Khan and Mandeep Kaur, two women of South Asian descent who were killed as a result of gender-based violence (GBV) just weeks apart.
By many standards, Sania Khan did it "right." She left an abusive marriage in Georgia, started a new life in Chicago and pursued her dream of photography. But Khan's TikToks showed that it wasn't as simple as divorce. She endured shame and isolation from the South Asian community.
According to one of her videos, Khan was encouraged to "stay with someone because 'what will people say.'" Despite the steps she took to reclaim her life, she was killed in July 2022 by her ex-husband, Raheel Ahmad, 36, who drove to her apartment and shot her in the head before committing suicide.
Mandeep Kaur endured eight years of abuse from her husband. Kaur posted a video online where she sobbed and described her suffering before she committed suicide in August 2020. Despite her speaking in Punjabi, I heard her pain. She lived in my neighborhood of Richmond Hill, Queens, a dense enclave of South Asian immigrants.
View this post on Instagram
Days after her body was found, several Queens-based organizations held a vigil to honor Kaur's life and recognize the collective community grief.
Violence against women is reflective of the passive attitude toward gender equality in the South Asian community. Ironically, on the morning of the vigil, I was honked at while waiting for the bus. There were no other vehicles on the street as a grown man turned his head uncomfortably staring me down.
At the same intersection a few weeks earlier, a man yelled from the shotgun seat, "Aye gyal, why yuh so serious, ah?" while scanning my body. The driver said nothing. This is a prime example of normalized chauvinism.
Over the last few weeks, I've started to wonder where this behavior stems from and when it will stop. A culture of silence is the disease–plaguing homes after a husband beats his wife. It wreaks of apathy when "she belongs to the streets" is a funny joke and leaving victims in crisis to feel isolated and shamed.
Sania Khan, Mandeep Kaur, Donna Rehanna Dojoy and so many more died from chronic silence. There was not enough male allyship and community support to save them.
Indo Caribbean girls hear countless times, "cover up," "the dogs will come after you," "she should just leave," and "why is she putting up with it?"
The responsibility to be safe from GBV is placed solely on victims. We are expected to tell our daughters to dress more conservatively, while men perpetuate the male gaze.
When men hear these stories, they shake their heads, asserting that they would never be that guy, who disrespects or objectifies women. But even in such cases, someone they know is. To break this cycle, men must be better allies and call out toxic behaviors when witnessed.
It's not uncommon to hear, "They pick bad men. Why can't women tell them to stop?" Don't you think we've tried?
Women have suffered at the hands of those in power for so long–whether they're politicians who decide when and how people should give birth or abusive partners who beat, kill and threaten. Sania Khan is yet another recent example of why our courage alone will not be enough.
GBV will not end as long as our culture doesn't change. The disease will continue to spread if abusers never face the consequences or accountability for their behaviors and toxic attitudes.
View this post on Instagram
We cannot blame just the abusers but also the societal factors that enable them. I blame men who don't call out their friends for slut shaming. I blame our government for silencing women and harassing them until they seal their lips. I blame the "public safety" institutions that traumatize women in courts and leave rape kits unused.
I do not want my future daughters to worry about their safety when they walk to school in shorts. I do not want little South Asian girls to wonder if their families would believe their stories.
It is not enough not to be an abuser. Remaining neutral enables violence against women.
To every survivor, if you've ever spoken up to a friend, an audience, your abuser, God, or anyone else, I am proud of you! If you haven't found community, I'm sorry that we have not done better and I'm in awe of your strength.
If you or someone you know is suffering from domestic violence, please call the National Domestic Abuse Hotline at 800-799-7233.