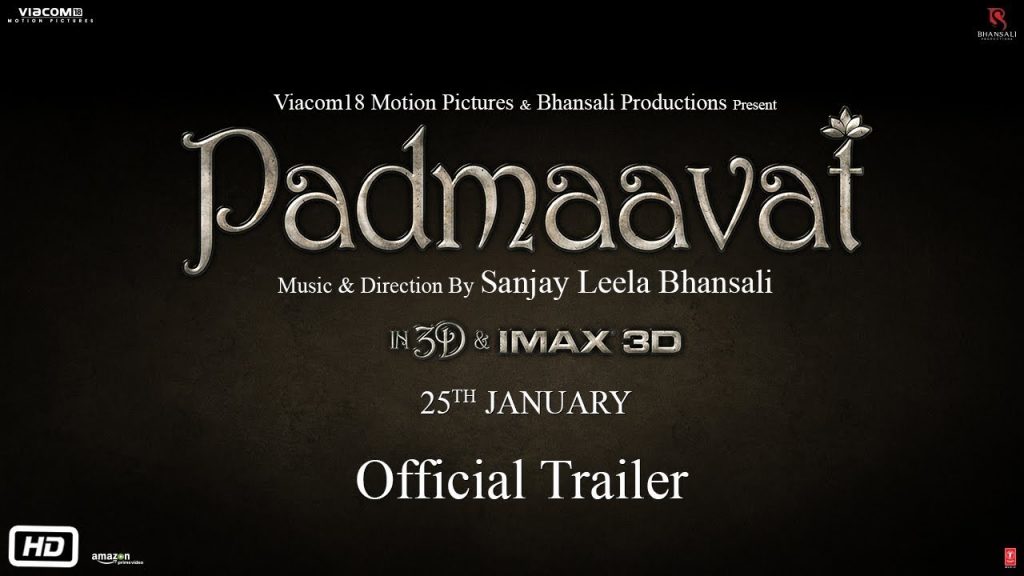 by Priya Arora – Follow @ThePriyaArora
Here in the South Asian diaspora, away from deadly violence that has befallen the filming, certification, and release of "Padmaavat" (formerly "Padmavati") and in our own throes of divisive politics and erasure of identities, there are many reasons to celebrate this magnum opus. As the most expensive film of Indian cinema (a budget of nearly $30 million), and the first to be released in IMAX 3D, "Padmaavat" is indeed worth all the hype. Just not that hype.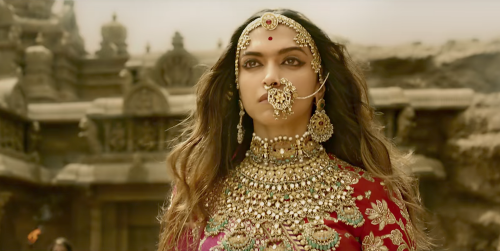 Based on a Sufi poem of the same name, "Padmaavat" is larger than life. Brought to the screen in a way that transcends the verbal, acclaimed director Sanjay Leela Bhansali has gifted us an epic period drama that centers on Rani Padmavati (Deepika Padukone). Catching the eye of Raja Ratan Sen (Shahid Kapoor), Padmavati becomes the second Rani of Chittor (the younger of his two wives).
Looming in the distance, and at times on his own plane entirely, is Sultan Alauddin Khilji (Ranveer Singh). Driven by desire for all that shines — beauty, jewelry, and battlefield victories — Alauddin and Ratan Sen entangle when the former learns of a beauty in Chittor that seems too good to be true: Padmavati. Alauddin lays seige on Chittor, hell bent upon seeing the queen, and back and forth the two go in plays of action, power, and wit.
"Padmaavat" emphasizes Ratan Sen's Hindu, Rajput, Kshatriya (warrior) side in a way that is more captivating that one expects. Indeed, as the villain, Allaudin is Muslim, and much can be derived from the religious oppositions between this mad man and the perceived good of Ratan Sen. However, the film has done justice to the valiant Rajput spirit, and more so, has made of it a story filled with battles that are enthralling because of their strategy, instinct and power, not one that should be seen as simply Muslim versus Hindu.
Much has been said about the preposterous protesting of the film, and it would be an injustice to the film to delve too much into in this review–except to say that it becomes strikingly clear that those who opposed it, citing a dishonor of Rajput history and tradition, have not seen the film.
But really, the film's name change that ended up happening due to all the controversy was, in fact, moot–it really should have been called Alauddin. Ranveer Singh is gripping and delirious in his portrayal of the Delhi sultan. This role has eclipsed his young, innocent debut in "Band Baaja Baaraat," the adult-film watching, pelvic thrusting Ram of Bhansali's "Ram Leela," or even the quiet but intensely focused and passionate Baijrao from "Bajirao Mastani."
As a character in any other director's eye, perhaps Allaudin would have just been another villain–dark, mean, and easy to hate. What Singh's portrayal brings to Allaudin is depth, madness, and in a true testament to his acting, a deep sense of loss when he is not on screen. From dialogues to body language to expressing with his eyes, it is clear just how far Singh went into this character to bring him to life.
Allaudin is a player, thief, and murderer, and yet you get subtle glimpses of a man yearning for love, one who sees beauty and attraction in problematic ways and yet crosses lines of heterosexuality. His contradictory nature makes him one of the most compelling villains of modern indian cinema, brought to excellence by none other than Bhansali's direction and Singh's passion.
Second to Singh is Padukone as Rani Padmavati. Showing the restraint and demeanor of a seasoned actress, it is no wonder that Padukone does only a film or two a year. She's captivatingly stunning and elegant as a woman who speaks volumes with her eyes, and has a sharp wit to boot. Padukone commands the screen throughout the film, showing prowess, fire and determination that is befitting of Rani Padmavati. It's a pleasant surprise that this role is more than just being a queen — it's clear that Padmavati is intelligent and well-learned, and in times when the men are otherwise occupied battling and harping among themselves, Padmavati emerges as a leader among women with the ability to outmaneuver the men who surround her.
It would be remiss to not mention Kapoor as Raja Ratan Singh, who warms up to the audience as more than just a kind, mellow king towards the second half of the film. He's strong and resolute in his depiction, but Kapoor is unfortunately overshadowed by the strong performances and screen times of his co-stars.
Indeed even Aditi Rao Hydari and Jim Sarbh shine in their smaller roles. Bringing stability and restraint to characters that are pivotal to the film's story, Hydari and Sarbh are magnificent in their ability to entrench themselves in roles that stand up to the lead actors and still leave their mark.
Sarbh, coming off critical praise from "Neerja," is an apt choice as Allaudin's closest adviser — and Bhansali's depiction of passion between Sarbh and Singh is subtle yet palpable. It is a welcome depiction of bisexuality in Indian cinema, without stereotypes, oogling or any other attention to it besides devotion. It is a brave directorial choice for Bhansali, one that I actually wish he had deepened a little further — with so many eyes on this film, and with Singh at the helm, this aspect could have done more to face the taboos of sexuality. Still, their glimpses of chemistry are electric, adding another layer to an already nuanced film.
And with that, there isn't enough that can be said about the film's director. Bhansali is a maestro at what he does. Aside from hiccups like "Guzaarish," the filmmaker has, for the most part, brought us emotional, impactful, and memorable films that stand as blockbusters in their own right for more than two decades.
As of late, Bhansali has moved from the 90s romance of films like "Hum Dil De Chuke Sanam" to historical fiction/period dramas, a genre that is clearly his forte. The creative vision and the lasting impact of pulling off a large budget film with realistic war scenes, stunning sets, intricate costumes, and still, the ability to evoke groundbreaking performances from his lead actors is a testament to Bhansali's growth as a filmmaker and his unequivocal artistic abilities.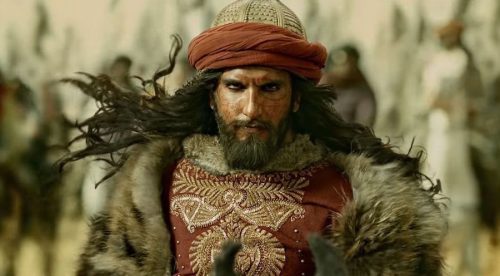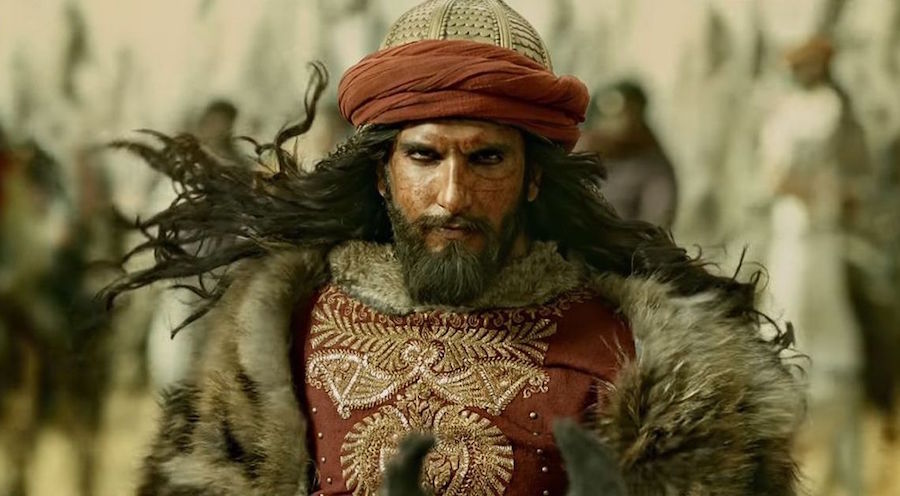 The film does miss the mark at times, too. At 2 hours and 40 minutes, "Padmaavat" plays rather long. Though an enthralling story, the intensity of the characters and scenes begins to exhaust the viewer in the latter half, as you wait for a culmination of the conflict. Also, as per the poem and time in which it is based, the film has a long scene towards the end that depicts "jauhar", the self-immulation of women to protect their honor. Though its premise is set earlier in the film, the scene itself seems misplaced, in fact made worse by what seems like a glorification of the practice.
The practice is not something Bhansali may have been able to avoid, and such, to criticize him for including this scene is ridiculous. Hoever, he did not have to show pregnant women or children, and make the scene so long that it teetered on distastefully voyeuristic.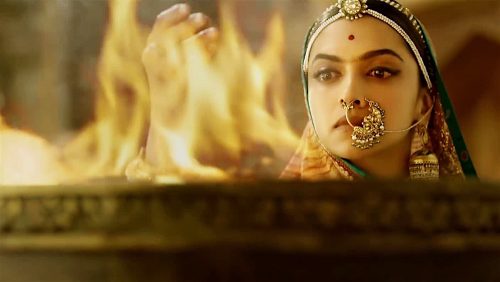 It is uncomfortable to acknowledge that this practice was once common and respected, and it is a great sign of the times that so many have raised offense to this part of the film. It means we are learning and growing in the direction of acknowledging women as more than objects. Indeed, it seems a waste that Rani Padmavati, for all her intelligence and wit, would be reduced to such an act — but this in itself, is not Bhansali's fault.
"Padmaavat" has brought an onslaught of thinkpieces and opinions from those across the board, from the Karni Sena, to the Supreme Court, to journalists and viewers across the globe. Whatever you think about the portrayal of religion and women in "Padmaavat" after seeing it, I do believe it is about time Bollywood starts being held accountable across the board. Instead of holding Bhansali's feet to the fire, or ordering the beheading of Deepika Padukone (or cutting off her nose), let's start holding ALL films and storylines accountable.
In a phase of Bollywood where we can't go more than a week without hearing a remake of a hit 90s song or movie, perhaps it's time to celebrate a filmmaker who is breaking boundaries and putting Bollywood on the same level as Hollywood in terms of quality, acting, and budget. All the controversy around this film seems unfair for a historical drama when we do little to address regressive storylines and characters in other films (item songs are still a thing, right?) that negatively impact all minorities, including gender, sexuality, caste, disability, and religion.
Is this film perfect? No. Is it pretty darn close? Yes. Go see it — it'll be worth it, I promise.
---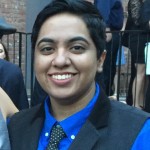 Priya Arora is a queer-identified community activist, editor, writer and Netflix enthusiast. Born and raised in California, Priya has found a home in New York City, where she currently works as a Frontpage Editor at Yahoo. When she's not working, Priya enjoys watching old school Bollywood movies, laboring over NYTimes crossword puzzles, reading books she never finishes, and eating way too much of her partner's homemade Hyderabadi biryani.