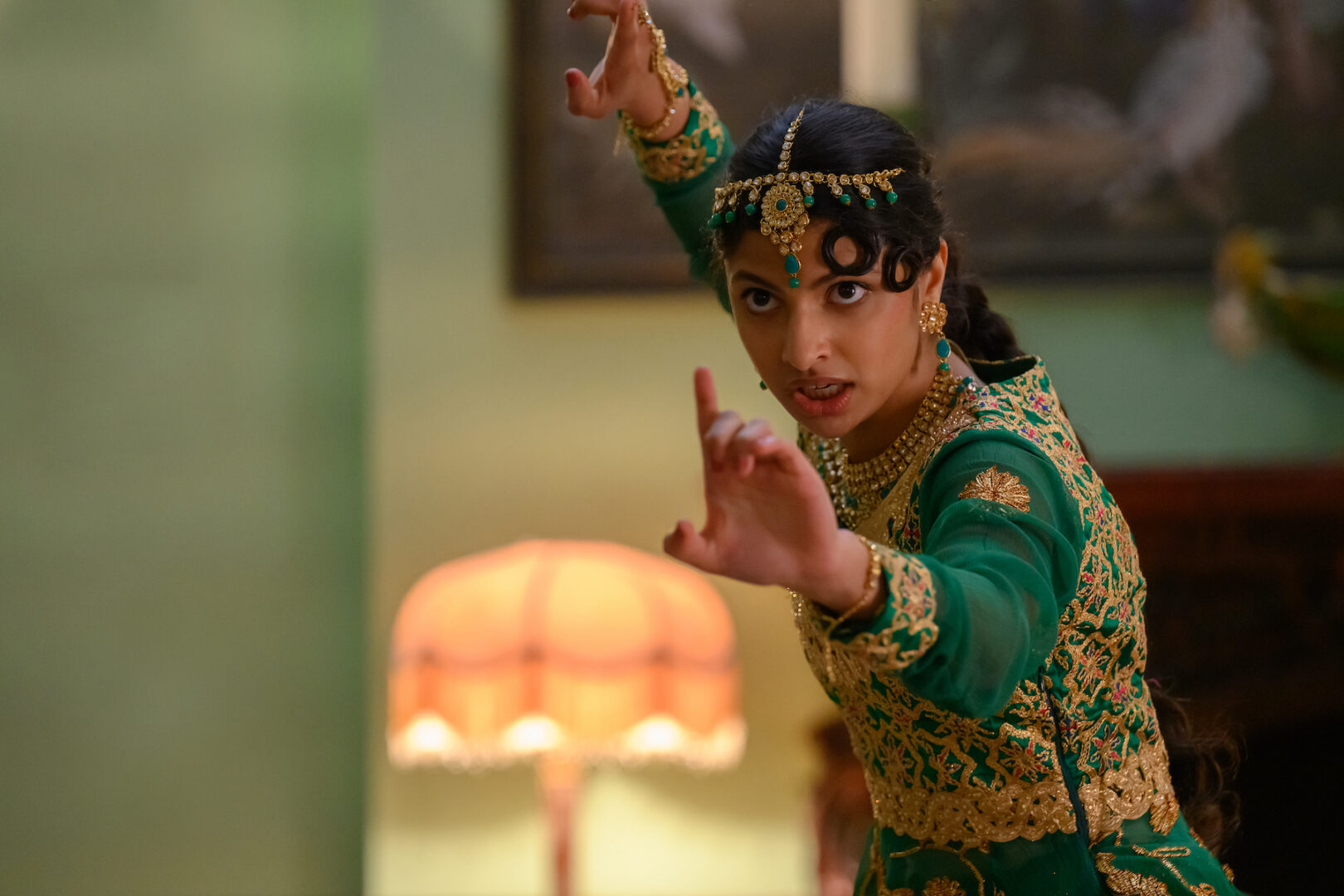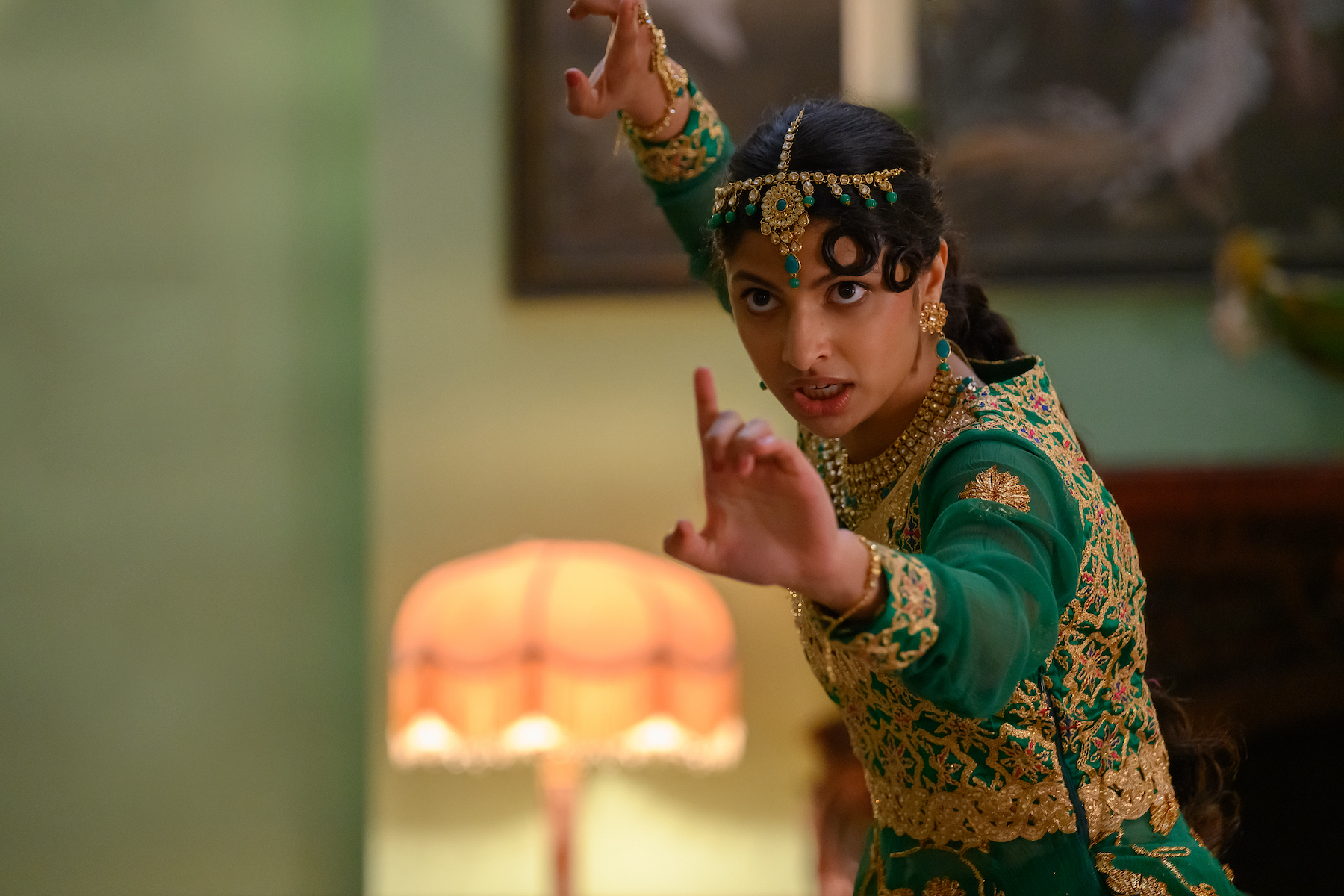 Weddings, huh? Talk about a stress fest. And for the bride, it's like a 24/7 walk on eggshells. However, add in a paranoid and overprotective sister, and you've got a recipe for a completely different degree of drama. In "Polite Society," Ria Khan (Priya Kansara) and her gang of clumsy pals take the phrase "till death do us part" to a whole new level as they plot to "steal" the bride — aka Ria's own sister, Lena (Ritu Arya), during her shaadi reception. But with a wedding hall packed with guests, a mother-in-law from hell, and a groom with more shades of fraud than a rainbow, this heist is anything but smooth sailing.
It goes without saying but "Polite Society" comes with a cast of wacky characters, gut-busting one-liners, and an action-packed heist sequence, making it a must-watch for anyone who loves a good comedy. I mean who hasn't dealt with some serious wedding drama, am I right?
Lead actress Kansara agrees wholeheartedly. "I definitely have!" she chuckles, as I catch up with her at Soho Hotel in London. Despite the rubbish weather outside, Kansara is a ray of sunshine with her infectious enthusiasm.
The minute I read the script, I thought to myself…wow, playing Ria is going to be one wild ride!
And wild is definitely the right word to describe her character. Ria is a British-Pakistani martial artist-in-training from London, determined to become a professional stuntwoman. Her sister, Lena, who dropped out of uni, often ends up being the guinea pig for filming Ria's stunts for YouTube, including one lovingly dubbed "the fury." She reveals
I'd never done martial arts before this film. The stunt training started from the day I got the role, and it was three to four times a week all the way until we finished filming. It was a seven-week period in total, and boy, was it physically demanding. Oh my God, I think I can add a whole new skills section to my CV! But on a serious note, it was so much fun and we had an amazing stunt team. They, including my stunt double, taught me so much. It was important to me to do my own stunts as much as possible, but also strike a healthy balance.
For South Asian women, who are often expected to be quiet and agreeable, all that punching and kicking on set must have been cathartic, right?
Honestly, it was like anger management at work! I got to kick and throw things around — it was the perfect balance.
View this post on Instagram
What sets Kansara apart from other actors starting out in the industry is her ability to draw from her own life experiences to bring authenticity to her characters on screen. Her career began with a degree from UCL and a communications job at a pharmaceutical company. But today, her versatile range and unwavering commitment to her craft have propelled her to the forefront of British comedy, portraying defiant South Asian women we'd love to see in real life.
From my own experience as a South Asian woman, I've always been told to do what's 'proper' and think twice before speaking up. Playing a character like Ria and putting myself in her shoes, I felt like I was doing and saying things that I wish I had done at her age. It was almost like living through her and speaking my mind about things I never did.
Without a doubt, every South Asian woman on this planet wishes she cared more about herself and less about what other people think.
Ria totally inspired me. If only I had her mindset when I was younger, my career path would have taken off way sooner instead of worrying about other people's opinions.
The chemistry between the cast members on and off-screen is so apparent, especially the sisterhood between Ria and Lena. The wild adventures of a bride, and her paranoid maid of honour navigating through family drama, are bound to create some unforgettable moments on set.
We both confess our love and admiration for Nimra Bucha's portrayal of Raheela, Lena's evil mother-in-law and share a teenage fangirling moment:
I'm obsessed with that woman. There's something terrifying yet ultra sexy about her character in "Polite Society" that's mesmerising. I absolutely loved the dance sequence. As South Asians, we've all grown up watching Bollywood films and idolising Madhuri Dixit's iconic dance moves. "Polite Society" gave me my Bollywood heroine moment, and it was a dream come true with the costumes and jewellery.
It's definitely a unique experience for Kansara, considering her former career was worlds apart from entertainment. So, what advice does she have for aspiring actors who may secretly wish to pursue the same path, but are unsure of the next steps? Kansara advises, drawing from her character's heist-planning skills.
I believe starting small and honing your craft is an underrated superpower. If you're passionate about acting, make short-form videos, and build your portfolio. You never know who might be watching.
So, grab your popcorn and your sense of humour, and get ready for "Polite Society" — the film that proves that sometimes, the most polite thing to do is kick some butt and save the day. It released in cinemas on April 28th, and I highly recommend it.
Photo Courtesy: Universal Pictures