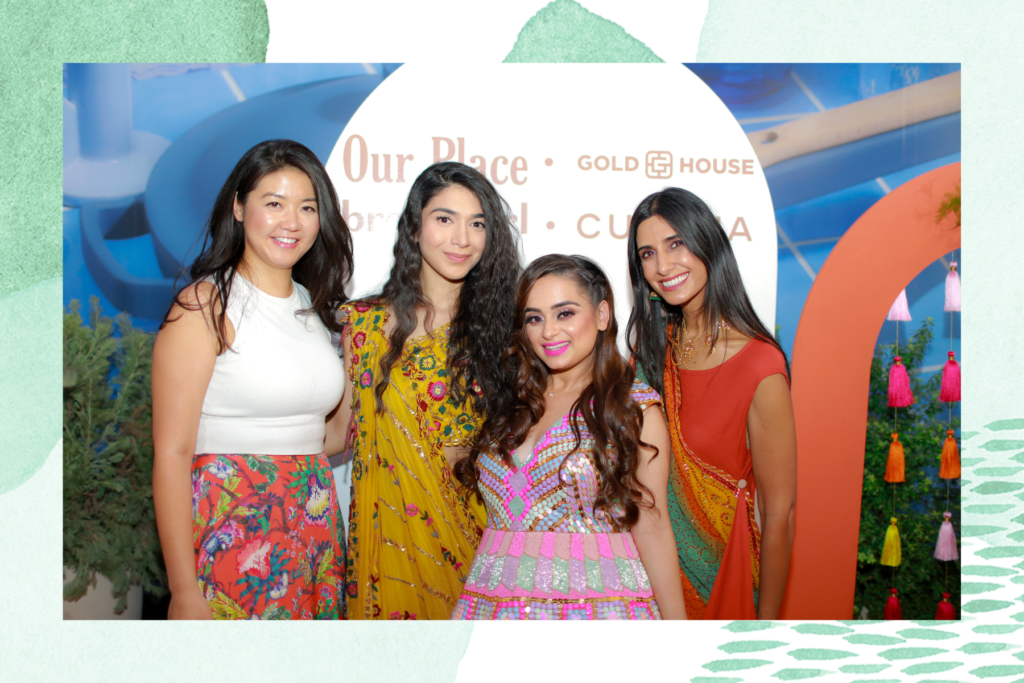 The following post is in partnership with Our Place, a new-age cookware company making products that make cooking and sharing a meal easier and more joyful. Ahead of Diwali, we co-hosted a mela on Melrose Avenue at their new storefront with our friends at Gold House and Cuyana.
Cooking is indefinitely a part of retaining one's cultural identity. Similarly, cookware is illustrative of the culture in itself. We can quickly relate the wok to Chinese stir fry and karhai to Pakistani chicken salan. In the same way, many of us love a cuppa tandoori chai simmering in a clay pot to take our taste buds back to the streets of Dhaka, Bangladesh. Ingredients are significant to imitate Ma's special Daal, or lentil, recipe. However, the cookware and tableware used also play an integral role in the savoring of cooking styles. Shiza Shahid, the founder of Our Place, aims to preserve cultural roots and American culture through her pieces.
View this post on Instagram

Take Tahdig, a Persian dessert, for example. The brand introduced a set to make the perfect Tahdig with a ceramic stoneware platter and a pure cotton damkoni to go along with the Always Pan. There is also a Shabbat set, among many others in the Traditionware® collection. The cherry on top? The brand partners with nonprofits, social service organizations, and food banks to support those in need. 
Through Our Place, you can even start practicing and celebrating your own traditions if you do not feel like you belong to one specifically — be it cultural or spiritual. Grab a seat and read our Q&A with Shahid about her mission-driven kitchen creations and beyond.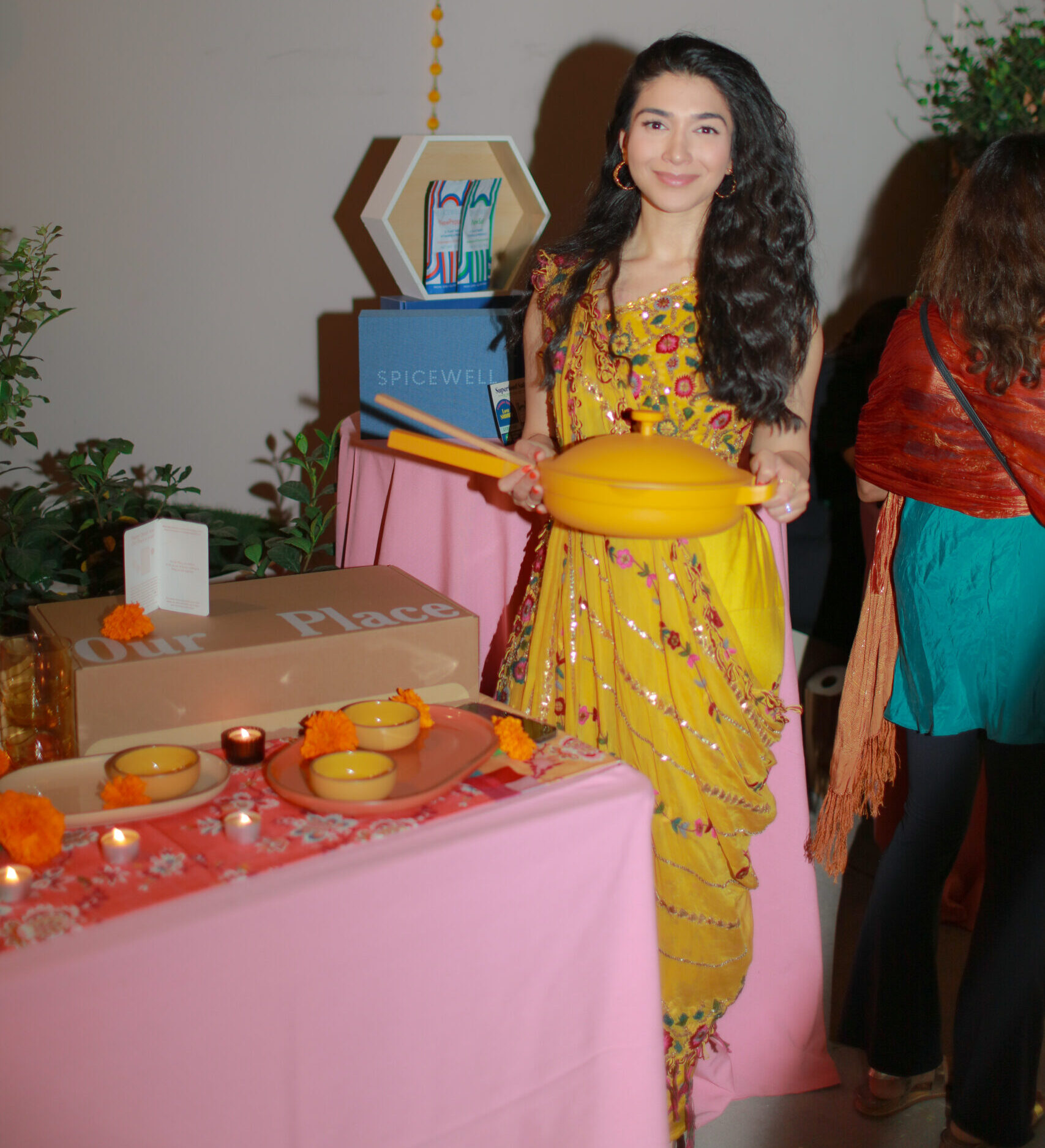 You've mentioned your creations are not something that "just happened." There is an extensive thought process behind the designs. Please take us back to the origins. How did Our Place come about? 
As immigrants, my partner and I literally found our place in America by cooking and sharing food, and inviting new friends to our dinner table. That's why we founded Our Place — because we believe in the power of home-cooking to bring people together. We spend thousands of hours meticulously designing and crafting each product to actually make cooking easier, and more fun. And we source our products thoughtfully and sustainably, using non-toxic materials that are better for you and the environment. 
When I initially saw the much-loved, viral, multipurpose Always Pan on Instagram, my inner foodie had to browse the website. I must say, right off the bat I knew that the idea behind this 'brand' was more than just to provide kitchenware. You create products that amateur cooks, as well as professional chefs, can utilize for Eid, Diwali, and Christmas dinners at home. In what ways do you highlight international traditions in your collections?
Our Traditionware® collections are designed to celebrate and uplift all our traditions, and are always made in partnership with the community from start to finish. We worked with master artisans in Morocco to handcraft a beautiful Tagine, we worked with a collective of indigenous weavers in Oaxaca to create the most beautiful table-runner I've ever seen, and we worked with Indian artists to design a Fry Set for all your favorite Diwali fried treats — to name just a few of my favorite Traditionware® products!

Personally, I had never seen my traditions being represented authentically by mainstream brands, and I wanted to change that. When you come to Our Place, you feel seen, and that's what it's about. 
Tell us a little about the Malala Fund and its connection to Our Place.
I co-founded the Malala Fund with Malala Yousafzai and her father Ziauddin Yousafzai when I was 22 years old, and served as the founding CEO. In that role, I learned a lot about the power of our voices and stories from Malala, who always had the courage to share her truth. In my role as the cofounder of Our Place, and in my life, I continue to hold those lessons close. 
From online to physical retail in LA, what was the journey like and what prompted this extension?
We always knew we would have physical spaces where our community could cook, shop, gather, and connect. That's what the Our Place stores are: by and for our community. Just this weekend we co-hosted the first 'Mela on Melrose' with Brown Girl Mag, Goldhouse and Cuyana at Our Place on Melrose. It was a beautiful celebration of cultures and traditions.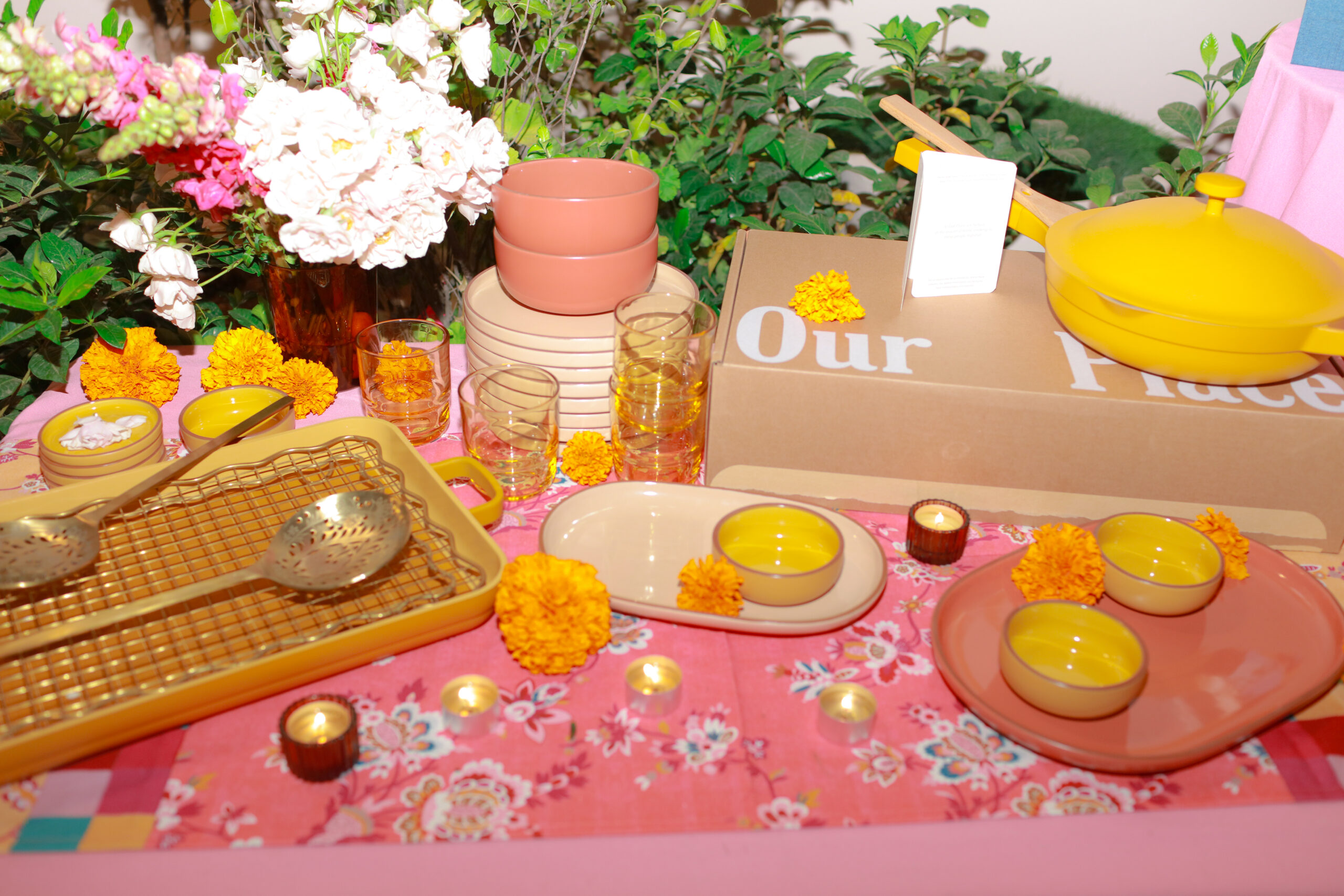 What's your favorite dish to cook on the Always Pan? How about the Perfect Pot?
Always Pan: everything from fried eggs and parathas to chicken karahi and fried rice. Perfect Pot: stews and salans, biryani, cakes, breads, you name it! 
Keeping the tradition(s) alive is indisputably one of the brand's missions. I chuckled when I saw the description under the Reusable Containers because how true is that? My Nani still wants all of her containers back. How do you hope to preserve such traditions and roots in the upcoming years?
At Our Place, we believe in honoring our passed-down traditions, but also making them our own. I grew up in Pakistan; but before 1947 my homeland would have been the Indian subcontinent. Perhaps, in a time before colonial borders divided us, I would have grown up celebrating Eid, Diwali, Nowruz, and Vaisakhi with my neighbors. Now in Los Angeles, I celebrate all these traditions because my chosen family has people from all faiths, and cultures. That's what I love about Our Place — it's about celebrating all our traditions equally, loudly and proudly.
What's one piece of advice you would give to aspiring female entrepreneurs?
Surround yourself with people who will help you be the best version of yourself, so you can show up for the hard things. Because building something is very hard, and what makes it worth it is the people you do it with, and the mission that drives you.  
The Our Place pan and pot duo are designed to replace eight pieces of traditional cookware. These multifunctional, convenient, and environmentally-friendly pots and pans are not only a way to hold onto one's cultural roots, but also make life easier on a busy weekday to whip up an easy omelet or two. This is the perfect present for yourself and your loved ones, this holiday season. And not to mention, give back to the communities. Bon appetit! 
Click here to learn more about their in-store locations! 
Photos Courtesy: Anisha Patil