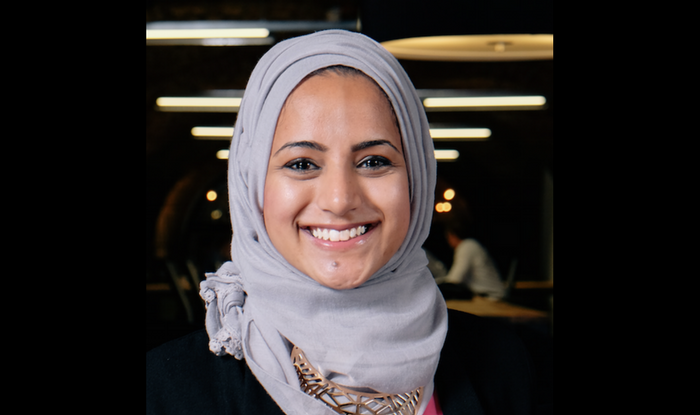 Fact — I am guilty of being party to the throwaway culture of retail fashion — fighting through the jungle of sale-starved shoppers for that two-for-one bargain, only to throw the garment out after one season without appreciating the hardships that went into its production. And then there are women like Sheeza Shah, CEO of UpEffect—a unique crowdfunding platform dedicated to social enterprises who aim to give back to those less fortunate.
UpEffect's brand represents companies who go beyond just making profits — they care about the lives they make an impact on — right through from clean water systems to ethical fashion brands. With the recent Oxfam scandal making headlines, where allegedly the charity had turned a blind eye to abuse against workers abroad, a demand for ethical awareness is imminent.
Having completed her undergraduate and master's degrees at Nottingham University, Shah began volunteering for various fundraising companies, by managing events for natural disasters and soon started working on technical projects for non-profit organizations. The urge to give back to the community was her driving force to independently make a difference. Shah was named as "Computer Weekly's Most Influential Women in Tech," and "CauseArtist's 37 Social Entrepreneurs to Watch in 2017."
She exclusively talks to Brown Girl Magazine about her journey in making UpEffect a reality,
"To try and solve the biggest issues in the world, a business needs to be sustainable and profitable, but most importantly ensure the profits are for the right use. Most non-profit organizations run inefficiently, with 50% of their resources maxed out in fundraising alone, leaving little or no time to run the company itself. Such firms are heavily dependent on donations and third parties but can't run independently. There are so much aid and relief work available for major events such as natural disasters, but it masks the problem of poverty."
Shah identified that there was a pattern of lack of training, resources, and skills to keep that sustainability out of poverty and for workers to provide for their own families. She dove into the social enterprise space and examined how resources were being maximised and what ethical production processes are in place. Having fallen in love with the ethos of these enterprises, she wanted to build a platform to help companies like those get off the ground.
"As I was blogging and researching in alternative financing for social enterprises, I discovered all these amazing ideas to solve some of the world's biggest issues  – BUT they did not have the support or funding required to make it work. Alternative funding sites like Indie Go-Go and Kick Starter didn't have the success rate needed for social enterprises to succeed. As I delved deeper into crowdfunding, I worked with existing entrepreneurs as to how they became so successful. I on-boarded their feedback, took those tips and built a formula to ensure that every company succeeded on my platform with a 100% success rate."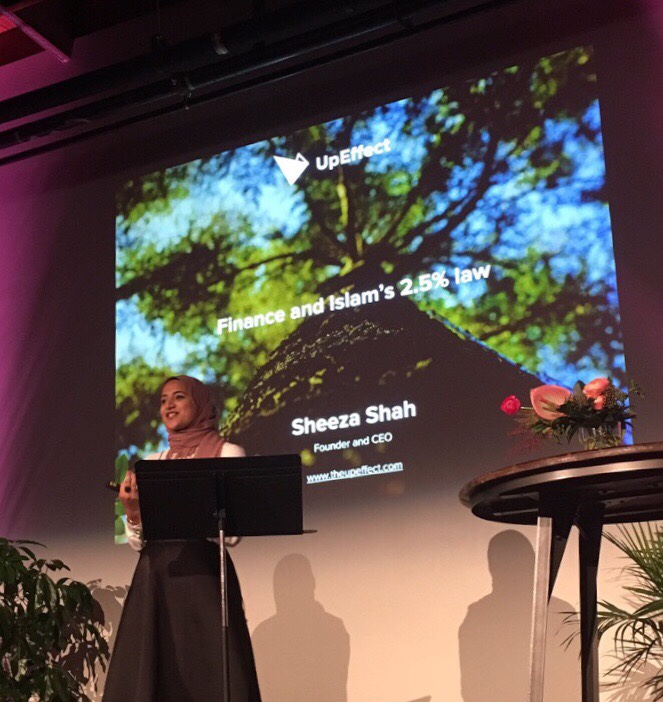 Starting up alone and working alongside other crowdfunding companies was certainly a challenging and often lonely process. Yet UpEffect was built up completely on her own merit. She launched UpEffect in October 2016, and last year the company became profitable. Yet there are hundreds of start-up companies who turn to crowdfunding for initial capital. So what makes UpEffect so unique? Shah says,
"More and more companies can't rely on banks and often investors end up wanting some control which is a no-no for most founders. Crowdfunding is an amazing way to get capital and customers, proving that there is a demand. What makes us unique is that we invest in the production of the startup – it's a way of showing that there is a demand. We work with companies that are in its early stages who must go through a specific vetting process to ensure they have the right backing and they will successfully deliver to their customers. We want to know how they are improving lives and what is the environmental impact their production is having on the world. We also go over the financials and understand how will they sustain after say three or five years. Every company wants to change the world – we look into the how – that is where the added value comes in from UpEffect."
The projects currently supported by UpEffect are a true reflection on not just Shah's ethos of contributing back to the society but adopting the life of a minimalist. Projects range from start-up companies who provides high-impact ceramic water filters to improve access to clean drinking water for rural communities in Indonesia, to firms who sell bamboo-made socks, whose profits go to socks for children in need.
"I never used to think twice about how much I spent on clothes, or what I was contributing to this (or not!). Adopting a life of simplicity has given me a sense of accomplishment because I know the difference I am making when I purchase ethical fashion."
Backed by her parents and husband, she feels that she has been raised by a family where giving back is ingrained in her beliefs and knew she had to better society through the teachings of her family.
[Read Related: Brown Girl of the Month Rakhee Patel Talks Stigma and Survival of Crohn's Disease]
Today she also mentors the younger generation in colleges and universities, where a large proportion of those students have shown interest in social enterprise and are aware of the social difference they could make to change what is happening. The next generation recognizes the trend that corporate firms now have to have ethical supply chains and incorporate social responsibility.
So what's the future for UpEffect, Shah tells us,
"I want to work with emerging markets, allowing backers and campaigns to select the currency they want to use. This year I also want to show how the impact has been made. People have a vested interest in where their money is going and I want to be transparent with them. With bigger charities, you don't know where the money is going. I want to feel like I have made an impact."