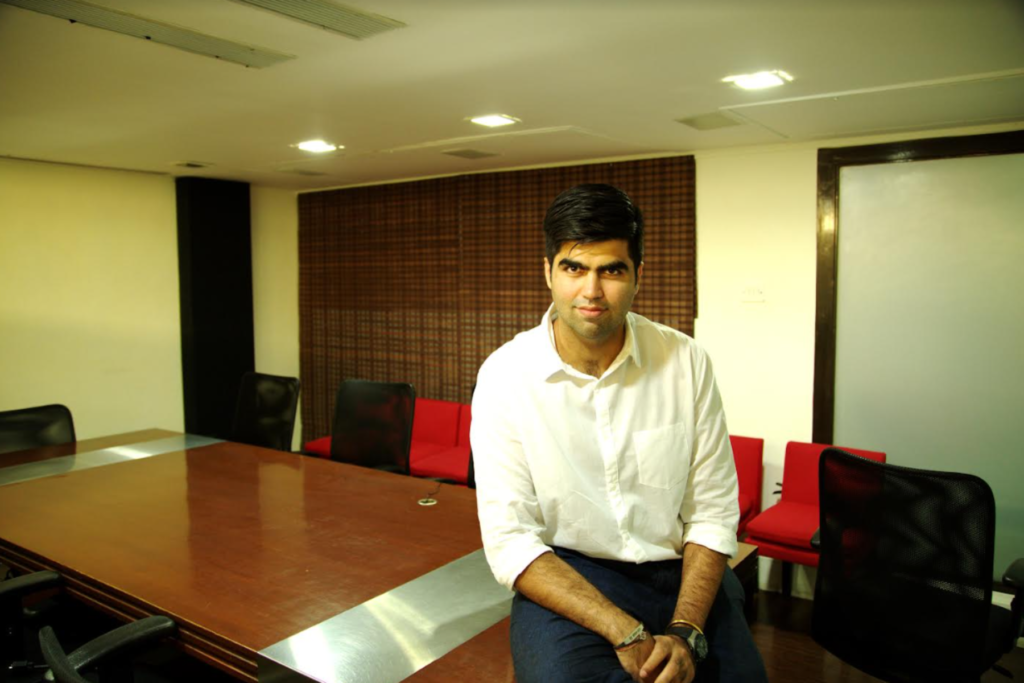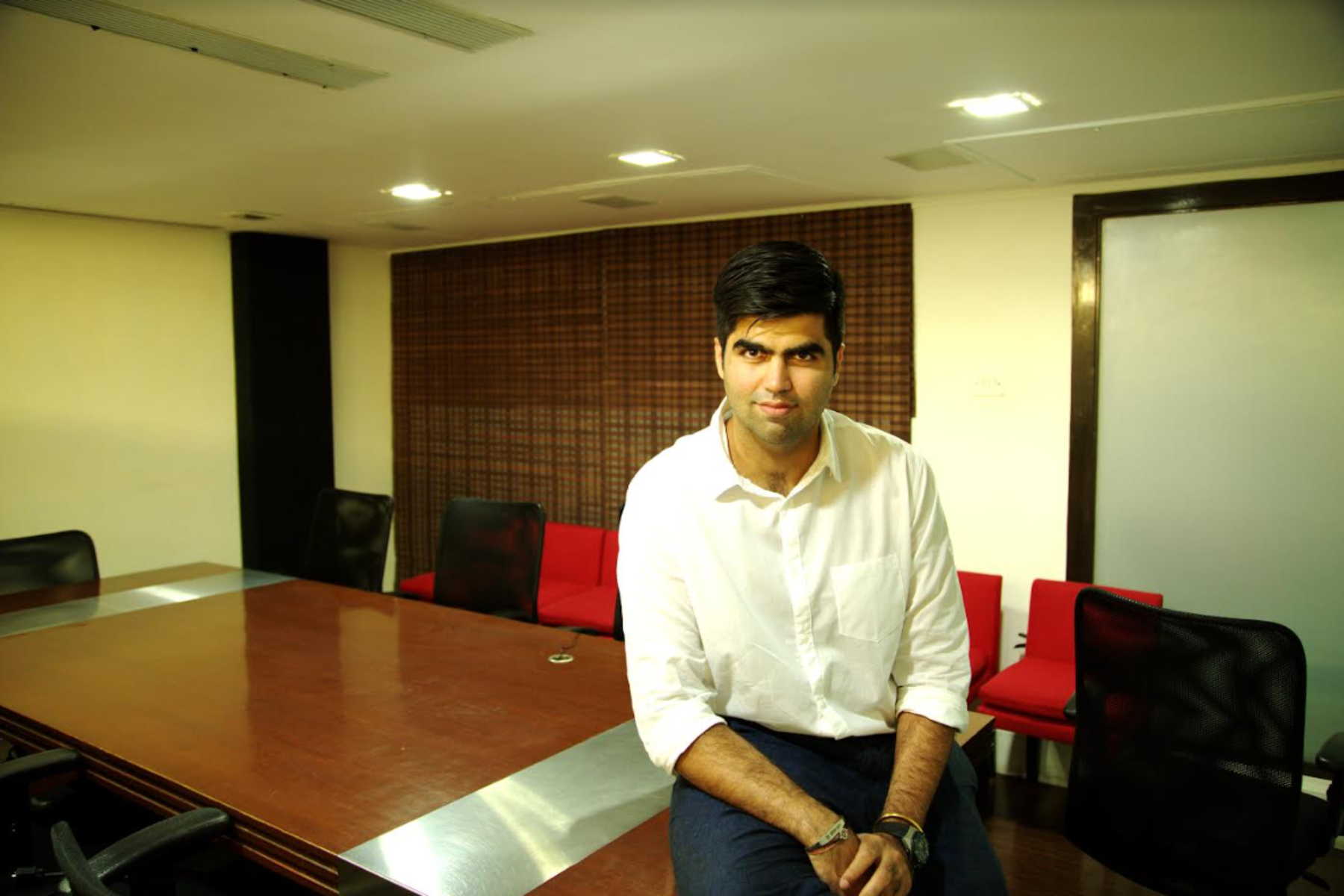 From receiving his MBA from Harvard business school to being the CEO of Asia's largest music festival brand Sunburn, Karan Singh combined his interests to push his passion for music! Singh received his bachelor's degree in management from the London School of Economics and Political Science. He worked as an investment banker for three years at Ambit Corporate Finance before working at Sunburn which is a part of his family's business. Sunburn started providing the music festival experience starting in the year 2007. The first festival was in Candolim, Goa. The music festival brand has put on over 5,000 events over the past 15 years. In 2022 The Sunburn Festival will be in it's 16th year. Continue reading to learn more about Karan Singh's journey with the Sunburn music festival!
What does the Sunburn brand offer and what made you have the festival in Goa as opposed to other parts of India?
We believe that Sunburn offers a really unique experience and is a melting pot of diverse people & cultures from not only across India but around the world. Goa is the ideal setting for this as there is something magical about Goa in the winter-time and truly enables us to tap into that global audience.
Safety at live events has always been a concern among concert goers. Considering recent, events more individuals have asked brands and artists to do more to ensure audience safety. What are you doing to ensure safety for live concerts?
Safety is a huge priority for us. We work with the best-in-class security agencies as well as closely with the police and requisite authorities. For anyone in the crowd a Sunburn safety officer will always be close by and easily visible. We also run an awareness drive on both social media and on ground.
What was the first Sunburn Festival like and what did you learn from this experience?
The first ever Sunburn Festival was in December 2007, and I had actually attended it as a fan, not part of the crew. However, it was absolutely eye-opening as the first proper music festival on Indian shores and opened up our minds to a world of possibilities.
As Sunburn houses so many electronic dance musicians who have been your favorites throughout the years?
It is difficult to pick from the list however the favorites for Sunburn, in no order and because of the amount of love they have shown Indian audiences, are Martin Garrix, DJ Snake, Dimitri Vegas & Like Mike, Hardwell and Armin van Buuren.
Do you plan to expand the festival to add other genres into the mix as well as more activities?
We have already expanded into different formats like Arena, Campus, Club, Reload and things like merchandize & academy. In terms of genres, we have been dabbling with genres like rap, hip-hop and pop, however our focus remains on electronic dance music.
What can someone expect from the festival as first-time goers?
Apart from a state-of-the-art production & line-up, one can expect a special experience, meeting interesting people from all over the world, and embarking on a creative journey of the theme for the year.
How does the festival help local musicians from Goa as well as the surrounding areas in India?
This year we had set up for the first time a special stage and village in the festival only for Goa which gave a platform to local Goan artists. But beyond that a huge focus for us has always been to showcase domestic home-grown talent and indeed 60-70% of the line-up each year is locally sourced.
View this post on Instagram
What was the experience like this year in 2022 and how is it different from previous years?
The biggest difference was that this was the first time the festival was back to its full scale since the pandemic hit after 3 long years. It was a fantastic release for everyone there. Our theme was "the future is now" and this was reflected across the festival experience and particularly in the main stage design – termed "Cyberpunk City" which received rave reviews from all.
View this post on Instagram
What was it like having the legends Black Coffee and Afrojack this year as well as the DJ duo Dimitri Vegas & Like Mike?
Afrojack and DVLM are both Sunburn & India veterans, it was amazing having them back crushing the main stage after very long. Black Coffee for us was something very new and exciting, to have a special artist and a unique sound like that close the main stage on day 2. However it was very well-received and took our experience to the next level.
As you have had the artist Avicii back in December 2011 how do you feel he revolutionized Electronic Dance Music?
Avicii is one of my all-time favorite artists and his show in December 2011 was actually my first one working on Sunburn so will always be extra special. There is no doubt that he revolutionized EDM by taking massive risks and introducing an entirely new sound which a lot of others then followed, but no one as well as he did.
How does it feel to be in charge of one of Asia's biggest Electronic Dance Music Festivals?
It feels great, we have a very young but ambitious and hard-working team and our primary focus is to continue delivering the best possible experiences for our fans, artists and partners. India is such a vibrant and exciting market that I cannot help but be pumped about what the future holds.
Do you feel Electronic Dance Music is a misunderstood genre?
More so in a country like India possibly yes, where people who are not exposed to these experiences sometimes have preconceived notions about EDM festivals and the like. Oftentimes those people are also in a decision-making capacity and can directly affect the industry. However, things are certainly improving as the industry overall gets bigger and gets more acceptance.
What does music mean to you, Karan Singh?
Music provides a sound-track to life, it is something which is always there!
How do you choose to react when you receive negative comments about the Sunburn Festival?
Well, you have to be able to differentiate between those which are just trolling and those which are constructive or fair criticism. The latter is very important as it helps us to look at ourselves and continually improve, we are still a long way from where we eventually want to be.
Lastly, what do you hope individuals take away from this interview with Brown Girl Magazine?
I hope it allows us at Sunburn to reach a wider audience of the desi community around the world and hopefully get some more people to fly down to Goa for Sunburn Festival 2023 which I can promise you all will be the best one yet!
Artist Testimonials:
Dimitri Vegas Like Mike
We have had a long connection with India. The first time we played here was more than a decade ago. Going from clubs to being a regular feature at one of Asia's biggest electronic music festivals which is now an institution in itself. It's been an exciting evolution to see how Sunburn has grown over the years. The fans at Sunburn are some of the most insane and every show is a special one. We've always had an incredible experience at Sunburn.
DJ Snake
Honestly, the energy I feel when I am in India is one of the most amazing things. I would say the culture and energy is what keeps me coming back! India is like a second home to me, just like Sunburn. I feel so comfortable and welcomed here. I'm always excited about coming to India and playing at Sunburn, experiencing new cities, meeting more of the people, hearing more of the music, and seeing more of the country that has influenced me so much.
Afrojack
Sunburn has helped dance music artists world over to tour India and connect with their Indian fans and I'm always excited about performing at the festival.
Hardwell
I've a long history with the Sunburn team. They are a great team to work with and they also give the fans amazing experiences. As an artist, I want to be a part of providing fans with lifelong memories and so we all share the same vision.
Alan Walker
Sunburn is one of the pioneers of the dance music festival scene in India and has been instrumental in creating a truly world class platform that supports the dance music industry and all of its stakeholders. I'm always excited about touring India with Sunburn.
Photo Courtesy of DNH Media